Photo Flash: First Look at THE WINTER'S TALE at The Gamm
The Sandra Feinstein-Gamm Theatre (The Gamm) closes Season 31 with THE WINTER'S TALE, William Shakespeare's bittersweet story about jealousy, revenge and loss...and the redeeming power of love.
One of the bard's final and seldom-staged plays, THE WINTER'S TALE features prophecies, romance, drama, comedy, theatrical magic and one of the most astonishing endings in English literature. Fred Sullivan, Jr. (Macbeth, Hamlet) will play the wily con man Autolycus and direct Gamm Artistic Director Tony Estrella as the powerful King Leontes who falls into a jealous fit and loses everything that is important to him including his wife, Hermione (Karen Carpenter), and his best friend, King Polixenes (Jesse Hinson).
Celebrating the 400th year of Shakespeare's death, The Gamm takes an epic, exhilarating journey through THE WINTER'S TALE, one of the last and most strikingly beautiful of our favorite author's plays. A royal family is ripped apart when crazed King Leontes of Sicilia imprisons his wife on unfounded suspicions of infidelity, exiles his newborn daughter, then tries to murder his life-long friend. Sixteen years pass before he can confront the true consequences of his brutal actions. Can love and time mend the devastating effects of blinding jealousy and regret? Gorgeously poetic with twists and turns, laughter, and unexpected surprises, THE WINTER'S TALE is magical, emotionally complex and breathtakingly theatrical.
The Gamm Theatre's production is part of Shakespeare in American Communities, a program of the National Endowment for the Arts in partnership with Arts Midwest.
THE WINTER'S TALE runs now through May 29 at The Gamm Theatre, 172 Exchange St., Pawtucket, RI.Tickets are $41 and $49. Call 401-723-4266 or order online at gammtheatre.org.
Photo Credit: Peter Goldberg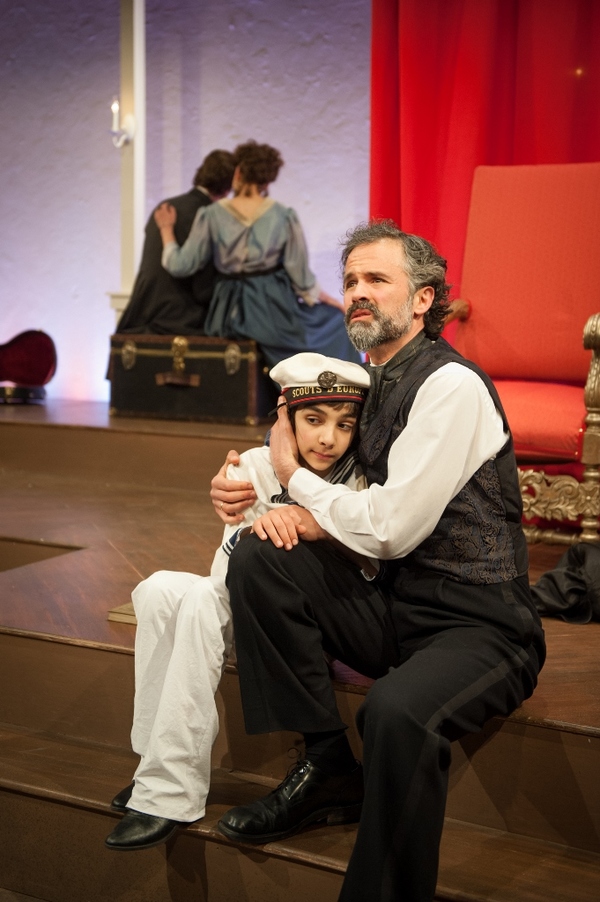 Bedros Kevorkian as Mamillius, Tony Estrella as King Leontes

Richard Donelly as Antigonus, Karen Carpenter as Hermione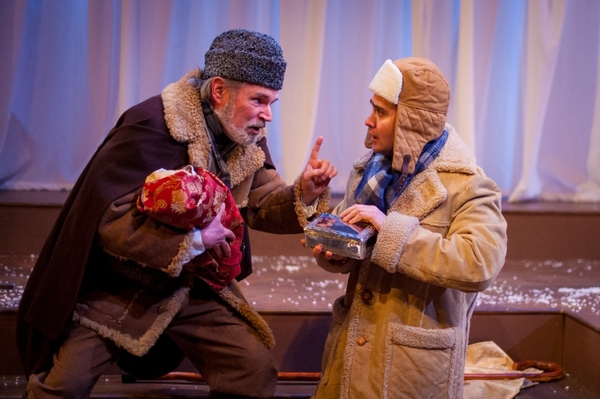 Mark S. Cartier as Old Shepherd, Marc Dante Mancini as Clown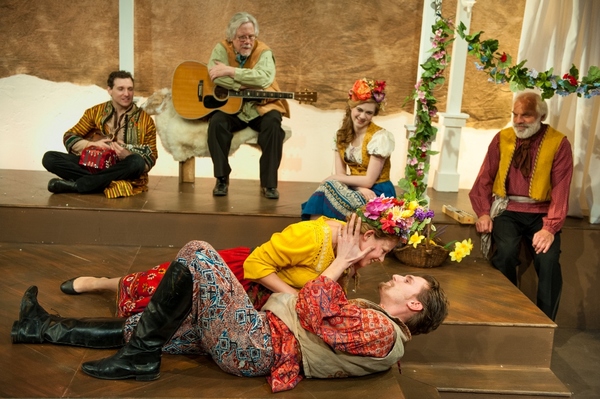 (front) Nora Eschenheimer as Perdita, Jeff Church as Florizel; (back) Alec Thibodeau as Musician, Eric Behr as Musician, Julia Bartoletti as Mopsa, Richard Donelly as Antigonus

(front) Fred Sullivan, Jr.; (back) Mark S. Cartier as Old Shepherd, Marc Dante Mancini as Clown