Photo Flash: First Look at THE PIRATES OF PENZANCE OR, THE SLAVE OF DUTY At Wilbury Group
This subversive, loopy, and fantastically eccentric take-think banjos, beach balls, and guitars-on Gilbert and Sullivan's preposterous musical took audiences in Chicago by storm when presented by rebel theatre-makers The Hipocrites. Frederic was mistakenly apprenticed as a young boy to a band of sentimental pirates. Now 21, he falls head-over-heels for the Major-General's daughter and forswears the buccaneer's life forever, or so he thinks. This buoyant, award-winning Pirates of Penzance by Sean Graney and Kevin O'Donnell and featuring just 12 actors (who also serve as the orchestra) is an irrevent and fresh homage to a world turned upside-down for Gilbert and Sullivan diehard fans and newcomers alike.
Directed by Josh Short with music direction by Matt Requintina and choreography by Ali Kenner Brodsky. Scenic design by Keri King, light/sound design by Andy Russ, costume design by Meg Donnelly, technical direction by Justin Carroll, and stage management by Liz Craig.
Learn more at www.thewilburygroup.org/the-pirates-of-penzance.html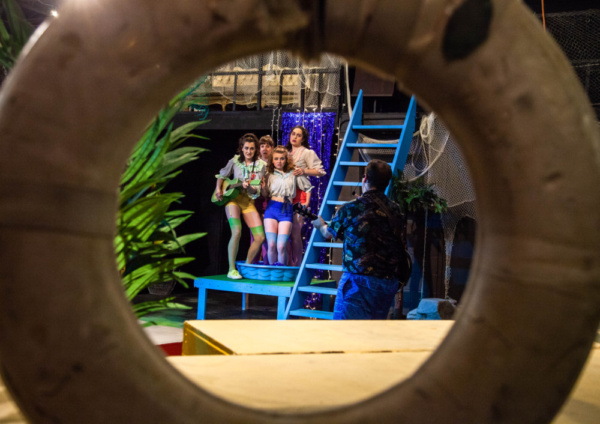 Sherry Romanzi, Emma Sacchetti, Maggie Papa, Sarah Leach, and Brian Kozak in THE PIRATES OF PENZANCE OR, THE SLAVE OF DUTY at The Wilbury Theatre Group, directed by Josh Short with music direction by

Jason Quinn, Emma Sacchetti, Sherry Romanzi, Shannon Hartman, Jeff Hodge, Richie Whitehead, Aaron Blanck, Sarah Leach, Jennifer Mischley, and Brian Kozak in THE PIRATES OF PENZANCE OR, THE SLAVE OF DU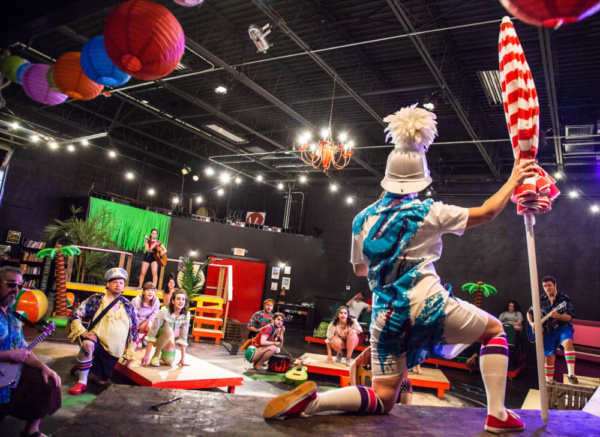 Jason Quinn, Emma Sacchetti, Sherry Romanzi, Shannon Hartman, Jeff Hodge, Richie Whitehead, Aaron Blanck, Sarah Leach, Jennifer Mischley, and Brian Kozak in THE PIRATES OF PENZANCE OR, THE SLAVE OF DU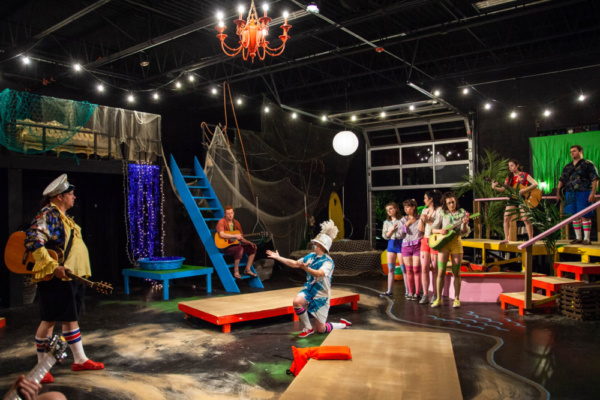 Jason Quinn, Richie Whitehead, Jennifer Mischley, Maggie Papa, Emma Sacchetti, Sarah Leach, Sherry Romanzi, Shannon Hartman, and Brian Kozak in THE PIRATES OF PENZANCE OR, THE SLAVE OF DUTY at The Wil

Jason Quinn, Sherry Romanzi, Sarah Leach, Emma Sacchetti, Maggie Papa, Richie Whitehead, Brian Kozak, Brien Lang, Jeff Hodge, Aaron Blanck in THE PIRATES OF PENZANCE OR, THE SLAVE OF DUTY at The Wilbu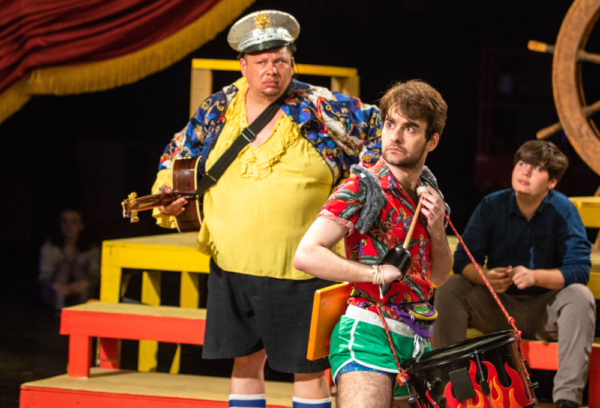 Jason Quinn and Aaron Blanck in THE PIRATES OF PENZANCE OR, THE SLAVE OF DUTY at The Wilbury Theatre Group, directed by Josh Short with music direction by Matt Requintina and choreography by Ali Kenne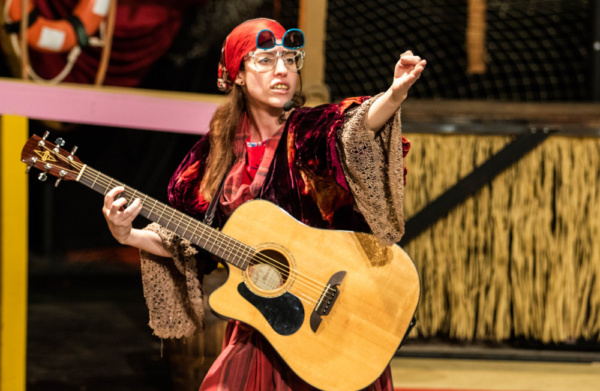 Shannon Hartman in THE PIRATES OF PENZANCE OR, THE SLAVE OF DUTY at The Wilbury Theatre Group, directed by Josh Short with music direction by Matt Requintina and choreography by Ali Kenner Brodsky. Ph

Brien Lang, Jennifer Mischley, and Jason Quinn in THE PIRATES OF PENZANCE OR, THE SLAVE OF DUTY at The Wilbury Theatre Group, directed by Josh Short with music direction by Matt Requintina and choreog

Aaron Blanck in THE PIRATES OF PENZANCE OR, THE SLAVE OF DUTY at The Wilbury Theatre Group, directed by Josh Short with music direction by Matt Requintina and choreography by Ali Kenner Brodsky. Photo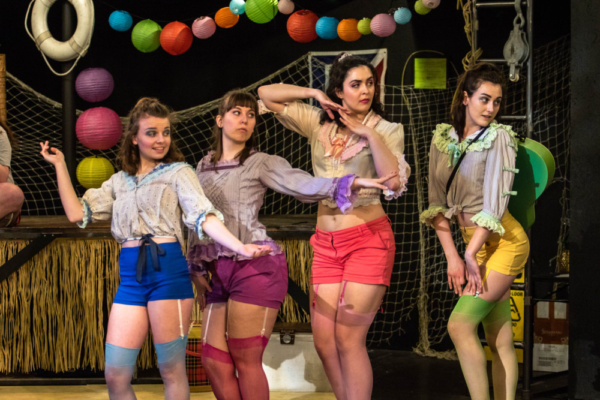 Maggie Papa, Emma Sacchetti, Sarah Leach, and Sherry Romanzi in THE PIRATES OF PENZANCE OR, THE SLAVE OF DUTY at The Wilbury Theatre Group, directed by Josh Short with music direction by Matt Requinti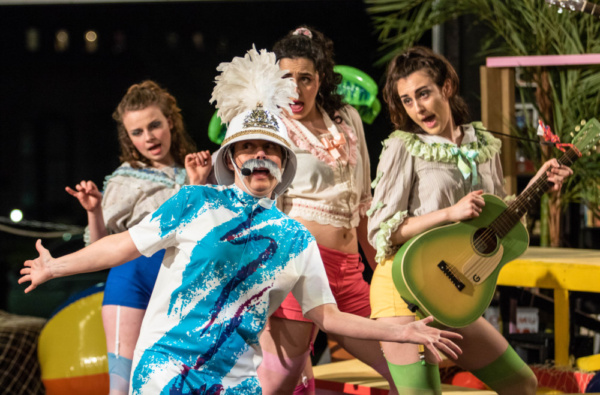 Maggie Papa, Jennifer Mischley, Sarah Leach, and Sherry Romanzi in THE PIRATES OF PENZANCE OR, THE SLAVE OF DUTY at The Wilbury Theatre Group, directed by Josh Short with music direction by Matt Requi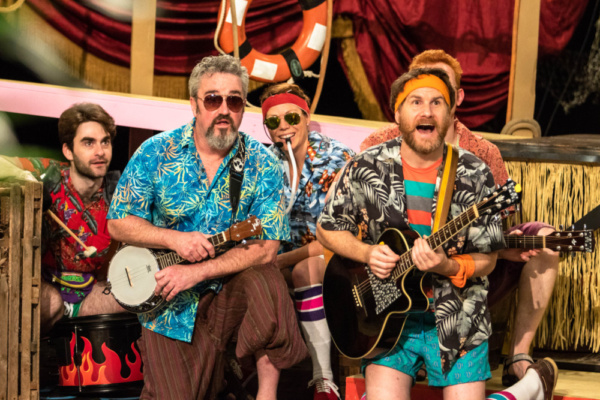 Aaron Blanck, Brien Lang, Jennifer Mischley, Jeff Hodge in THE PIRATES OF PENZANCE OR, THE SLAVE OF DUTY at The Wilbury Theatre Group, directed by Josh Short with music direction by Matt Requintina an
More Hot Stories For You