Latest News on Sean Graney
Sean Graney News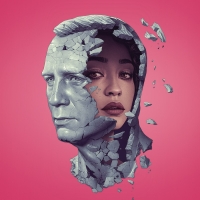 Meet the Cast of MACBETH
by Stephi Wild - Mar 29, 2022
Macbeth begins performances tonight, March 29, 2022, at the Longacre Theatre (220 West 48th Street) and opens on Thursday, April 28, 2022. Learn more about the cast bringing this show back to the stage!
The Flea Announces Production Pause to 'Reflect on Misalignment of Values'
by Nicole Rosky - Jun 18, 2020
Off Broadway theatre company The Flea has just announced that it will pause production activity to 'to transform [their] institutional culture and producing model.'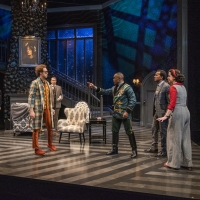 BWW Review: THE MOUSETRAP at Court Theatre a Fresh Take on Agatha Christie's Record-breaking Mystery
by Emily McClanathan - Jan 26, 2020
How do you put a new spin on the world's longest-running play? At Court Theatre, director Sean Graney takes on this challenge with Agatha Christie's classic murder mystery, THE MOUSETRAP. Running continuously in London's West End since 1952, the original production currently clocks in at over 28,000 performancesa?'certainly a jewel in the crown of one of the world's most successful mystery writers. While the London production has only updated its set design twice since its premiere, here in Chicago, Graney and team breathe fresh life into the popular mystery with fascinating designs, hilarious character actors and an honest approach to Christie's insightful exploration of human nature.
2020 Johnny Mercer Writers Colony At Goodspeed Participants Announced
by A.A. Cristi - Jan 15, 2020
In what has become an annual ritual, a total of 40 established and emerging composers, lyricists, and librettists will converge on the Goodspeed campus from mid-January through mid-February 2020 to participate in the Johnny Mercer Foundation Writers Colony at Goodspeed Musicals. The writing teams, representing 15 new musicals, will populate the campus, creating a truly exciting environment for discovery and inspiration.
SEX TAPE + NUPTIAL BLITZ At The Flea Theater Begins January 8
by A.A. Cristi - Dec 11, 2019
Choreographer Gabrielle Revlock presents two works, SEX TAPE and Nuptial Blitz, January 8-12, 2020 (7pm Wed-Sat, 3pm Sun) at The Flea, a staple of New York City's downtown performing arts scene located at 20 Thomas Street in Tribeca. Tickets cost $20 and are available by phone at 212-226-0051 or online at TheFlea.org. A restorative contact class ($12 drop in) will be offered Sunday, January 12, 11:30am-1pm: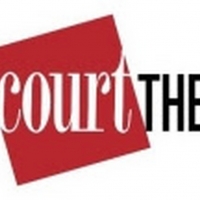 Court Theatre Continues 2019-2020 Season with THE MOUSETRAP
by Chloe Rabinowitz - Nov 25, 2019
Court Theatre, under the continuing leadership of Charles Newell, Marilyn F. Vitale Artistic Director, and Angel Ysaguirre, Executive Director, continues its 2019/20 season with The Mousetrap by Agatha Christie, directed by Sean Graney. The Mousetrap runs January 16, 2020 - February 16, 2020 at Court Theatre, 5535 S. Ellis Ave. The press opening is Saturday, January 25, 2020 at 7:30pm.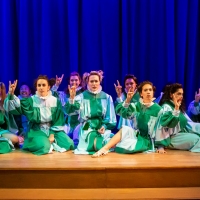 The Flea Hosts the World Premiere of THE INVENTION OF TRAGEDY
by Julie Musbach - Sep 9, 2019
The Flea Theater presents the World Premiere of THE INVENTION OF TRAGEDY,the centerpiece of MAC WELLMAN: PERFECT CATASTROPHES, a festival of plays by the influential vanguard playwright. Now in previews, performances run through October 14 at The Flea (20 Thomas Street in Tribeca, between Church and Broadway, three blocks north of Chambers) with opening set for September 21.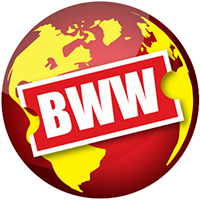 Alabama Shakespeare Festival Announces 2019-2020 Season
by A.A. Cristi - Jul 26, 2019
Artistic Director Rick Dildine and Executive Director Todd Schmidt have announced the 2019-2020 Festival Season at Alabama Shakespeare Festival, which features 13 productions that explore stories of contemporary culture, heroic revolutionaries, societal transformation, and lyrical legends. Captivating, collaborative storytelling remains at the heart of ASF. In its 48th season, the theatre continues its mission of embracing community through transformative theatrical events.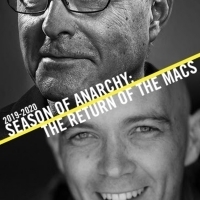 The Flea Announces 2019/20 Season with Mac Wellman and Taylor Mac
by Rebecca Russo - Jun 27, 2019
Following on the success of the 201718 SEASON OF WOMXN and 201819 COLOR BRAVE SEASON, The Flea announced today that its 201920 Season will be the SEASON OF ANARCHY: THE RETURN OF THE MACS as they welcome back playwrights, poets and activists Mac Wellman and Taylor Mac.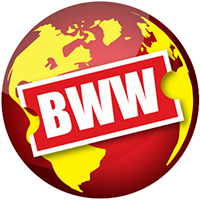 The Flea Theater Announces New Resident Directors
by Julie Musbach - Jun 14, 2019
The Flea Theater is proud to announce the addition of six new Resident Directors to its intensive practicum for early-career directors. Rebecca Aparicio, Jake Beckhard, Daniella Caggiano, Lauren DeLeon, Will Steinberger, and Raz Golden will join the current group of Resident Directors. 
Sean Graney Videos
STAGE TUBE: Preview The Flea's THESE SEVEN SICKNESSES
by Stage Tube - Jun 15, 2012
The Flea Theater presents an encore production of THESE SEVEN SICKNESSES, a 5-hour marathon of all seven of Sophocles' plays re-envisioned by playwright Sean Graney. Directed by Ed Sylvanus Iskandar (a 2012 Drama Desk Award nominee for Outstanding Director -- in his professional directing debut in NYC), the production stars 38 members of The Bats. Performances run now through July 1 at The Flea (41 White Street between Church and Broadway in Tribeca). Check out trailers for all seven of the plays in the videos below!