Photo Flash: A MURDER IS ANNOUNCED Comes to Granite Theatre
"A Murder is Announced" by Leslie Darbon, adapted from Agatha Christie's novel is opening September 7 at the Granite Theatre. Producer/ Artistic Director for the theatre is David Jepson. The show runs September 7 - 30, 2018.
An announcement in the local paper states the time and place when a murder is to occur in Miss Blacklock's Victorian house. The victim is not one of the house's several occupants, but an unexpected and unknown visitor. What follows is a classic Christie puzzle of mixed motives, concealed identities, a second death, a determined Inspector grimly following the twists and turns, and Miss Marple on hand to provide the final solution at some risk to herself in a dramatic confrontation just before the final curtain. "Had the first night audience on the edge of their seats." - Evening Post
John Cillino (Westerly, RI) directs. The cast features Michelle Mania (Charlestown, RI), Diana Blanda (Westerly, RI), Heather Carey (Norton, MA), Danielle Conti (Pawcatuck, CT), Paul DiSilvestro (Mystic, CT), Judy George (Westerly, RI), Michael Jepson (West Warwick, RI), Steph Rodger (No. Kingstown, RI), Tom Steenburg (Mystic, CT), Veronica Strickland (Waterford, CT) and Zack Turnquist (Saunderstown, RI).
Patrons may enjoy a selection of wines, beers and soft drinks from the theatre's cash bar at all performances in the comfortable, spacious lobby of the beautifully refurbished, historic theatre. Opening nights of each new production feature an opportunity to share "Pizza with the Cast" and a mixer of patrons and performers.
"A Murder is Announced" opens September 7, 2018 at The Granite. Performances are Thursday through Saturday Evenings at 8 pm and Sunday Matinees at 2 pm except Thursday September 13. Tickets for this show are $20, 62 and older is $17 and children (12 and under) are $12.

Gift certificates are available year-round and reservations for the entire season are available anytime. For reservations, directions or other information, call the Box Office at 401-596-2341 or chose your seats with our online ticketing at granitetheatre.com. Reservations are also being taken for the delightful romantic comedy "Bell, Book and Candle" which opens October 12, 2018.

Veronica Strickland, Michelle Mania, Paul DiSilvestro, Steph Rodger, Diana Blanda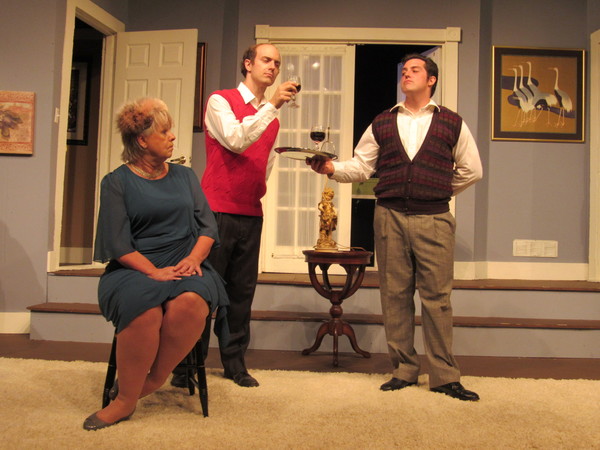 Judy George, Tom Steenburg, Paul DiSilvestro

Heather Carey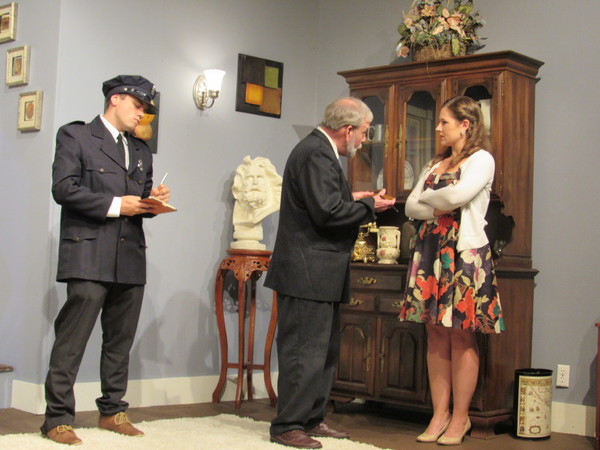 Zack Turnquist, Michael Jepson, Steph Rodger

Paul DiSilvestro, Steph Rodger, Danielle Conti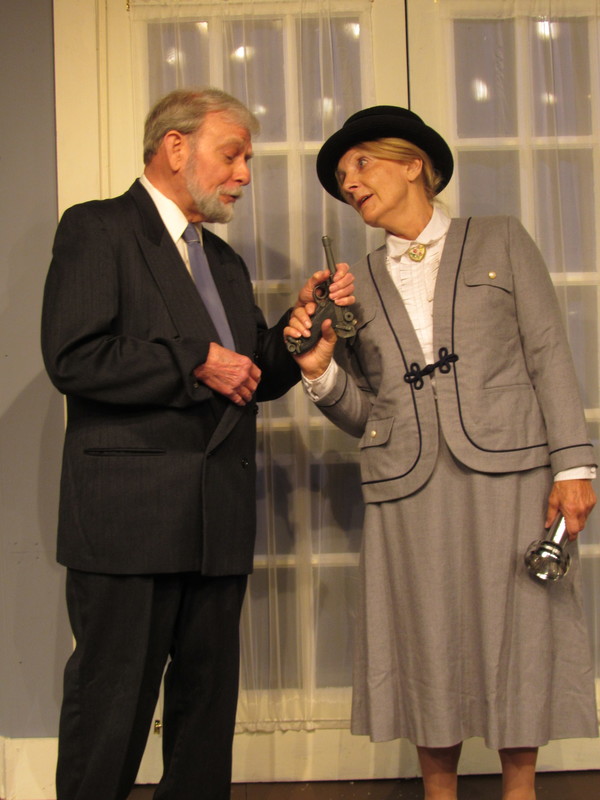 Michael Jepson & Heather Carey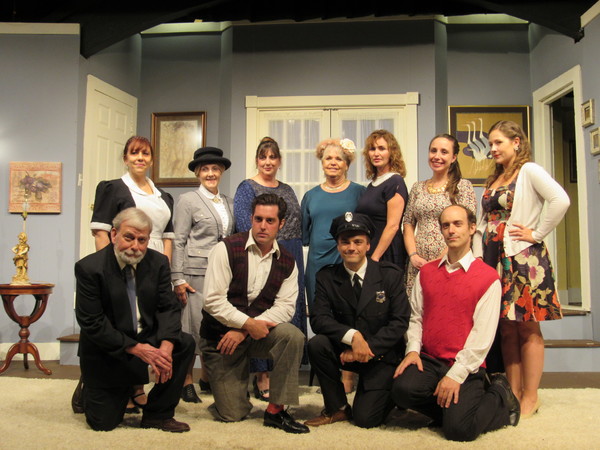 Cast of "A Murder is Announced"