DEATH OF A SALESMAN and SKELETON CREW to Kick Off 54th Season at Trinity Rep
Trinity Rep kick starts its 54th season with the pairing of two dynamic American plays in rep: Arthur Miller's Death of a Salesman directed by Brian McEleney and Dominique Morisseau's Skeleton Crew directed by Tiffany Nichole Greene.
Called The American Dream: Then and Now, the pairing of these two shows playing on the same stage with the same actors-sometimes on the same day-sparks dialogue and conversation about race, class, work, and achieving the life you've always wanted.
The Fall Rep runs September 28 - November 26, 2017. Press Opening for Death of a Salesman is scheduled on Monday, October 9 and for Skeleton Crew on Monday, October 23. Cornish Associates is the lead sponsor of the Fall Rep. Tickets are on sale now by phone at (401) 351-4242, online at www.TrinityRep.com, or in person at the theater's box office at 201 Washington Street, Providence.
Death of a Salesman and Skeleton Crew are plays that harmonize through history. Both works - one by an American theater icon, and the other by an important contemporary theatrical voice - bring distinct, yet complementary, perspectives to the role of the American worker and the quest for the American Dream.
Death of a Salesman explodes with poignancy and relevance. In 1940s Brooklyn, Willy Loman desperately craves success for himself and his sons, but stark reality cannot live up to his dreams. The wall of delusions he has constructed quietly crumbles around him while a devastated and demoralized man searches in vain for a hidden path to greatness. Death of a Salesman is a Pulitzer-Prize winning masterpiece that everyone should see performed live.
"Everything about Death of a Salesman" excites me," said director Brian McEleney. "The play is grounded in the specificity of mid-century American experience, but it also aims for and achieves universality. Willy Loman is all of us as we struggle for human dignity. I hope audiences will watch this story of the American Everyman, and see America both as it was and as it still is."
Concurrently, in Detroit as the Great Recession begins, Skeleton Crew tells the story of a makeshift family of four factory workers as their industry flirts with failure. With their future uncertain, Faye, Shanita, Dez, and foreman Reggie must decide how they will balance their own desires, their loyalty to one another, and their survival. More than a half century after Willy Loman struggled for success, this fresh, off-Broadway play shows us that the quest for the American Dream endures.
"Skeleton Crew is specific, cutting, and intimate," said director Tiffany Nichole Greene. "With so much focus on those who 'succeed,' we forget the many below, supporting the structures we proudly climb. This play takes the time to focus on the base of the pyramid, not the point, and not with pity, but with a critical eye. I hope audiences remember these people once they leave."
This one-of-a-kind theatrical event is scheduled in a way that encourages patrons to see both plays. There are several days throughout the run of the show where patrons can see the matinee of one show and the evening performance of the other. For those looking for a weekend trip to the Creative Capital, patrons can also see the pairing over the course of a weekend.
"Both plays are about families that are inextricably linked to each other, and how those family ties complicate and confound. Both are about the collective meaning and impact of the American Dream," said Artistic Director Curt Columbus. "They ask how have we, as Americans, changed in the sixty years that spans these two plays? Is the fate of the American worker sealed, no matter the generation or the circumstance? The American Dream is ours to contemplate and ultimately, ours to determine."
Death of a Salesman features Stephen Berenson in the leading role of Willy Loman. Skeleton Crew features Jude Sandy as Reggie. In addition to Mr. Berenson and Mr. Sandy, other Trinity Rep Actin Company members in the casts include Mauro Hantman, Phyllis Kay, and FrEd Sullivan, Jr. They will be joined by Brown/Trinity Rep student actors Will Adams, Shenyse Harris, Tyler Herman, Billy Hutto, and Matt Lytle, and guest artist Rachel Dulude. Newly announced in the role of Faye in Skeleton Crew is stage and film actor Lizan Mitchell, most recently of the Denzel Washington film, Detroit, in theaters now. Designers for the Fall Rep include Sara Brown (set design), Toni Spadafora (costume design), Justin Ellington (sound design), and John Ambrosone (lighting design).
Trinity Rep's 54th season is sponsored by the Ocean State Job Lot Charitable Foundation and the Rhode Island State Council on the Arts (RISCA). Cornish Associates is the lead sponsor of the Fall Rep.
Director Brian McEleney is a resident associate director at Trinity Rep, acting company member, and head of the Brown/Trinity Rep M.F.A. acting programs. As Trinity Rep's Resident Associate Director he has directed over 20 productions, including To Kill a Mockingbird, Blues for Mister Charlie, The Grapes of Wrath, House and Garden, Absurd Person Singular, The Crucible, Twelfth Night, All the King's Men, Our Town, and Hamlet. Favorite acting credits include: King Lear, Richard II, Richard III, Malvolio, George (Who's Afraid of Virginia Woolf?), Dr. Larch (The Cider House Rules), Prior Walter (Angels in America), and, in his first Trinity Rep appearance, Mozart in Amadeus. Brian is a graduate of Trinity College and the Yale School of Drama.
Director Tiffany Nichole Greene is a Dallas (and sometimes New York City)-based director and actor. She holds an MFA in Acting from Brown University/Trinity Rep and now works at the 2017 Tony Award winning Dallas Theater Center as Regional Casting Director. Tiffany is an alum of both the Lincoln Center Directors Lab Alum and Soho Rep Directors Lab. Tiffany is dedicated to the development of new works and the play development process. Upcoming director productions include A Christmas Carol at Dallas Theater Center, Romeo & Juliet at Stage West, A Raisin in the Sun at Triad Stage, Les Liaisons Dangereuses at Theater Three, Peter and the Starcatcher at Rehouse Arts Center, and Revolt. She Said. Revolt Again. at Second Thought Theatre.
Rhode Island's Tony Award-winning theater, Trinity Rep has created unparalleled professional theater for and with its community since its founding in 1963. Trinity Rep strives to facilitate human connection and has been a driving force behind the creativity that fuels and defines the region for more than 50 years.
Trinity Rep is committed to reinventing the public square and inspiring dialogue by creating emotionally-stimulating live productions that range from classical to contemporary and innovative education programs for all ages and abilities. Its annual production of A Christmas Carol has brought families together for 40 years and made memories for over a million audience members.
Subscriptions for the 2017-18 season now on sale. The season includes Death of a Salesman by Arthur Miller, Skeleton Crew by Dominique Morisseau, Into the Breeches! by George Brant, Othello by William Shakespeare, Native Gardens by Karen Zacarías, and Ragtime by Terrence McNally, music by Stephen Flaherty, lyrics by Lynn Ahrens, based on the novel by E.L. Doctorow. For more information and to purchase tickets, call the box office at (401) 351-4242 or visit Trinity Rep's website at www.TrinityRep.com.
More Hot Stories For You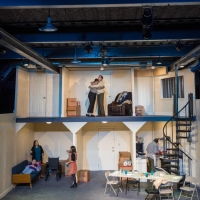 THE HUMANS At Wilbury Theatre Group Extends

December 2, 2022

Wilbury Theatre Group has announced the extension of the Rhode Island premiere of Tony-Award winner for Best Play (2016) The Humans by Stephen Karam, directed by Josh Short. Now running through December 18, the production features Jim O'Brien, Jeanine Kane, Rachel Dulude, Jessie March, Dave Rabinow, & Carol Varden.
---
Photos: Burbage Theatre Co Presents Kate Hamill's SENSE & SENSIBILITY

November 29, 2022

See photos from Burbage Theatre Co's playful adaptation of Jane Austen's timeless classic Sense & Sensibility.
---
The Festival Ballet Providence to Present THE NUTCRACKER This Holiday Season

November 29, 2022

The Festival Ballet Providence, well known for their curated ballet and dance series, educational programs and community outreach returns to the Veterans Memorial Auditorium December 16-24 with their fresh, new The Nutcracker.
---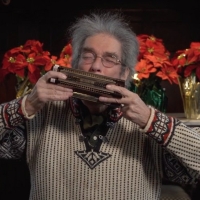 Aurea Ensemble Presents Dylan Thomas' A CHILD'S CHRISTMAS IN WALES 

November 28, 2022

Aurea Ensemble presents its annual holiday concert, A Child's Christmas in Wales on Sunday, December 11, 3pm at St. Martin's Episcopal Church, 50 Orchard Ave, in Providence.
---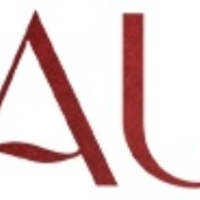 AUREA ENSEMBLE TO PRESENT ANNUAL HOLIDAY CONCERT: A Magical Amalgamation of Music and Words

November 28, 2022

Aurea Ensemble will present its annual holiday concert, A Child's Christmas in Wales on Sunday, December 11, 3pm at St. Martin's Episcopal Church, 50 Orchard Ave, in Providence.
---