Review: THE PHANTOM OF THE OPERA at PPAC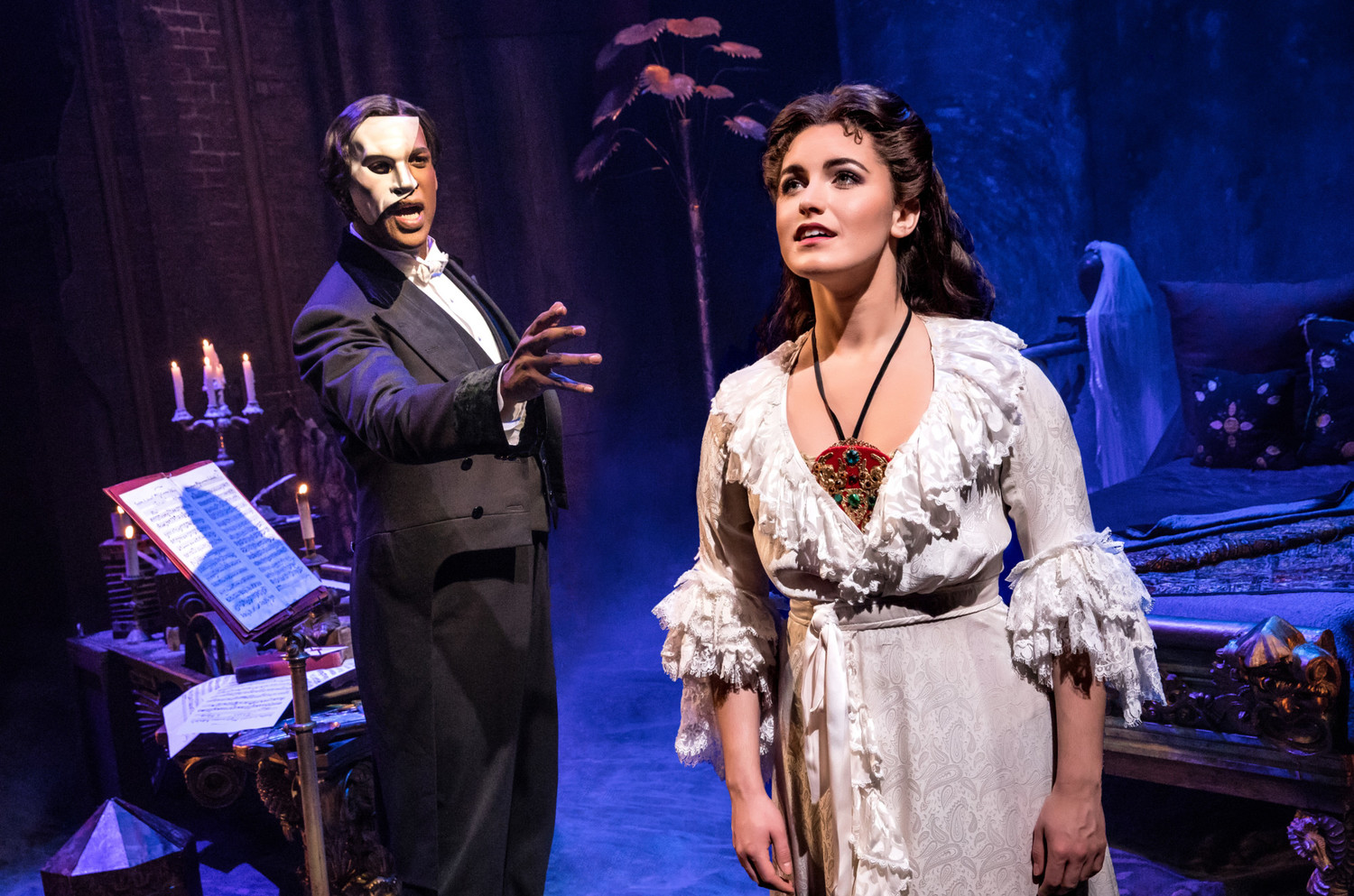 Go see Quentin Oliver Lee in the Phantom of the Opera, Andrew Lloyd Webber's beloved musical that is playing now at the Providence Performing Arts Center (PPAC). This actor has superstar written all over him. And if you see him now, you'll have bragging rights forever.
Lee's portrayal is the ideal Phantom -believably dangerous yet vulnerable and sympathetic. Lee is blessed with a powerful, velvety, voice and a commanding stage presence. Every note he sings is pure delight.
This newish production from Cameron Mackintosh features all the thrills that audiences expect from Phantom-including the famous chandelier. The inventive set by Paul Brown enables scenes to change almost as fast as a film cut.
But just like its title character, this show is all about the music - and this cast and it's live orchestra delivers. The orchestra, led by Jamie Johns, was outstanding and the voices of the entire cast were superb. This was showcased especially during the song Masquerade, in which 52 members of the cast and orchestra combine to perform showstopper that opens the second act.
As Christine, Eva Tavares creates a convincing transformation from scared and grieving child to fearless woman. Her voice is clear and beautiful, and she especially shines during Wishing You Were Somehow Here Again.
Stepping in as Raoul, the Vicomte de Chagny, was understudy Michael Maliakel with a strong, elegant performance.
Also of note is Victor Wallace as Joseph Buquet, the ill-fated stagehand who alternately leers at and scares the Ballet Girls. Wallace's rich voice is unforgettable.
The production also features the late Maria Björnson's original costume designs. Her iconic creations make the characters as recognizable as dear friends.
Seeing this production is particularly rewarding at PPAC, because the design for the stage of the Paris Opera House blends so beautifully with PPAC's ornate décor. This is particularly striking during the scene in which the character Christine Daaé makes her debut in Hannibal, when the set and the theatre seem as one -and the audience finds itself transported to the Paris Opera.
The Phantom of the Opera runs at PPAC until March 31. For more information, www.ppacri.org
Photo Credit: Matthew Murphy