Photo Flash: Sneak Peek at Newcomer Mia Pinero in Character for PlayMakers' MY FAIR LADY
PlayMakers Repertory Company presents Lerner and Loewe's "My Fair Lady" at the Paul Green Theatre, from April 5 through 29, 2017. PlayMakers has re-imagined this classic musical to fit its unique theatrical space and welcomes a dynamic cast that includes newcomer Mia Pinero as Eliza Doolittle. BroadwayWorld has a sneak peek at Pinero in character below!
"I found that my familiarity with the Rex Harrison and Audrey Hepburn film resulted in making assumptions as to how it should be performed, and what the piece represents as a whole," Ms. Pinero said. "It has been such a privilege, under the direction of Tyne Rafaeli, to dig deeper in attempt to understand the harsh reality of both the class system and gender inequality in London during the early 20th century. Even more arresting is how we continue to see these themes occur today."
Andrea Hood's costume design will depart significantly from that of the film, not only for iconic scenes like the Ascot and the Embassy Ball, but also in the pragmatism of Eliza's early costume at Covent Garden. "Eliza is a tough girl who's been taking care of herself for a long time," says Ms. Hood, "so her clothes are about utility and protection. Her clothes represent her armor, what she need to get through daily life on the street. Her utility belt with attached tools, jacket with hidden pockets and a knife in her boot to defend herself are all part of this concept."
Director Tyne Rafaeli insists that classic musicals aren't meant to simply be dusted off and restaged, but re-explored: "'My Fair Lady' offers the opportunity to celebrate the theatre as a place of transcendence, beauty, and joy-as well as a place to ask vital and complicated questions about how we live," she says. "Approaching this iconic musical is a thrilling opportunity to widen our perspective and shine a light on some of the complexities we face in 2017."
"My Fair Lady" takes the stage at the Paul Green Theatre in the Center for Dramatic Art on Country Club Road, Chapel Hill. Showtimes will be 7:30 p.m. Tuesdays through Saturdays, 2 p.m. Sundays, plus 2 p.m. on Saturday, April 15. Previews: April 5-7. Opening Night & Press Night: Saturday, April 8.
Photo Credit: Huth Photo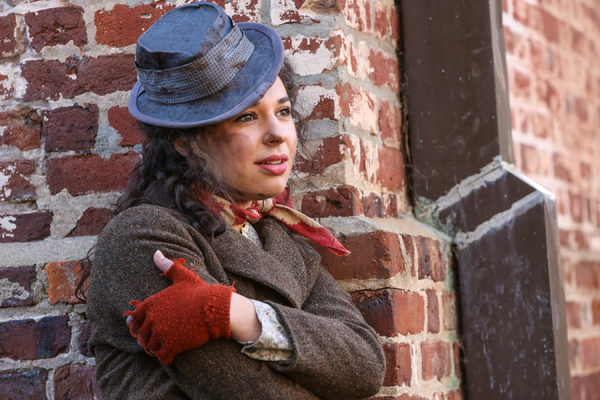 Mia Pinero as
Eliza Doolittle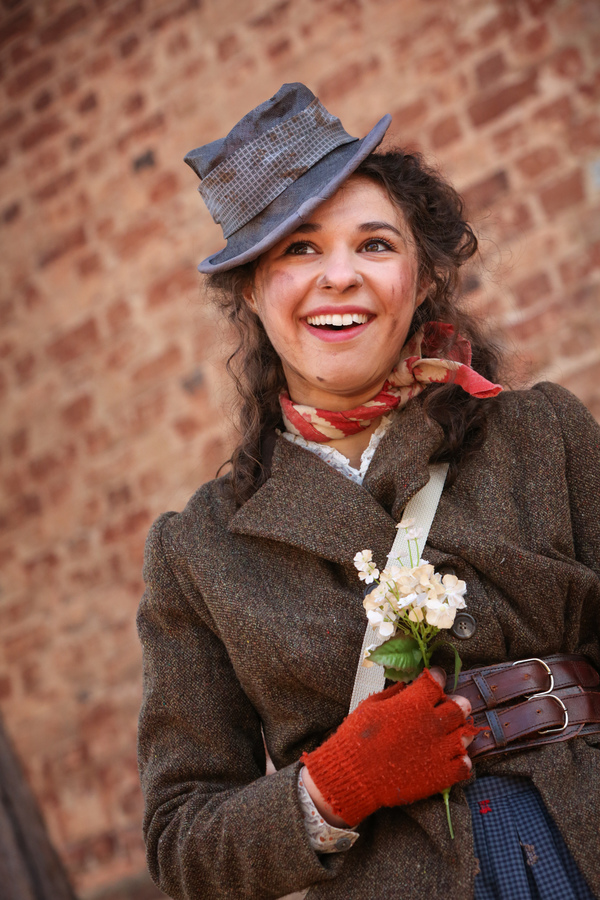 Mia Pinero as
Eliza Doolittle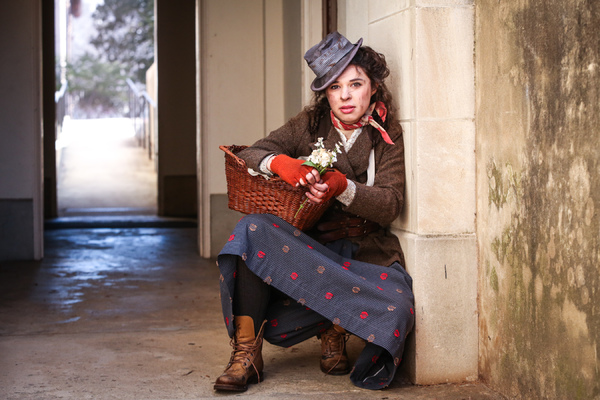 Mia Pinero as
Eliza Doolittle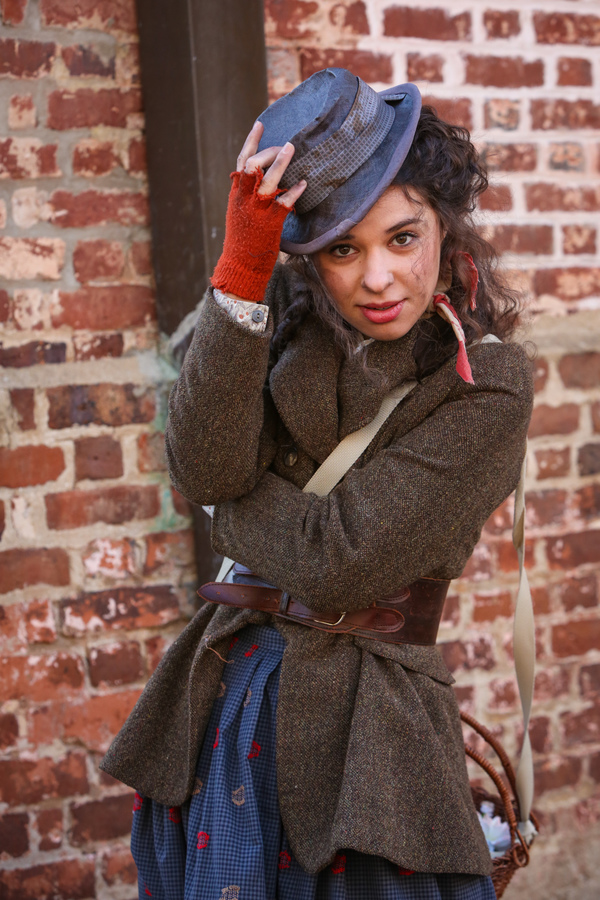 Mia Pinero as
Eliza Doolittle
Mia Pinero as
Eliza Doolittle