Photo Flash: First Look at GRACE FOR PRESIDENT, Opening Tonight at Raleigh Little Theatre
One day in class, Grace Campbell discovered that there has never been a female president. Frustrated by the lack of female faces in the White House, Grace decides she wants to be president and inspires a school election. Raleigh Little Theatre's production of "Grace for President" opens at the North Carolina Museum of History, in Daniels Auditorium, tonight, October 13, 2017. BroadwayWorld has a first look at the cast in action below!
Grace seems the likely winner until the most popular boy runs against her. Through the throes of campaigning and pep rallies, service projects and posters, she and her classmates discover what it takes to be the best candidate and find the fun and hilarity in the wonderful world of politics! "Grace for President" is directed by Judy M. Dove and based on the book by Kelly S. DiPucchio, with book illustrations by Leuyen Pham. Book, music and lyrics by Joan Cushing.
"Grace for President" is presented in partnership with the North Carolina Museum of History and sponsored by Blue Cross and Blue Shield of North Carolina. First Lady Kristin Cooper will join RLT for opening night of "Grace for President" tonight, October 13. After the production, Mrs. Cooper will moderate the "Rising Leaders" panel discussion, featuring young ladies from the Wake County area who will be sharing their community leadership experiences. Come out one hour prior to each show for a "Grace"-inspired scavenger hunt in the museum! The Museum of History will open at 6:30 p.m. before evening performances of "Grace."
The production runs through October 22 in the Daniels Auditorium at the North Carolina Museum of History, 5 East Edenton Street, Raleigh. Tickets can be purchased by calling the box office at 919-821-3111, Monday through Friday, noon to 5 p.m., or by visiting the theatre's website at www.raleighlittletheatre.org.
Photo Credit: Brandi Swarms


Anthony/Mr. Waller (Matt Ellington), Robbie (Blake Rose), Mrs. Barrington (Emma Johnson), Grace (TaMya Bland), Thomas/Henry (Logan Harrison), Sam (Keith Petersen), Rose/Mrs. Phillips (Jessica Soffian), Carla (Stacey Mejia-Montano)

Mrs. Barrington (Emma Johnson), Anthony/Mr. Waller (Matt Ellington), Grace (TaMya Bland), Thomas/Henry (Logan Harrison), Robbie (Blake Rose), Sam (Keith Petersen), Rose/Mrs. Phillips (Jessica Soffian), Carla (Stacey Mejia-Montano)

Grace Campbell (TaMya Bland)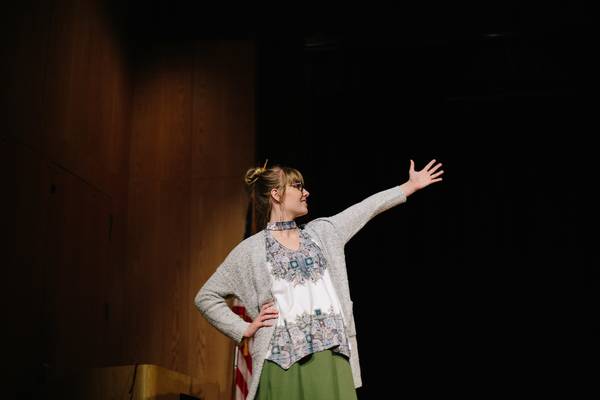 Mrs. Barrington (Emma Johnson)

Thomas/Henry (Logan Harrison)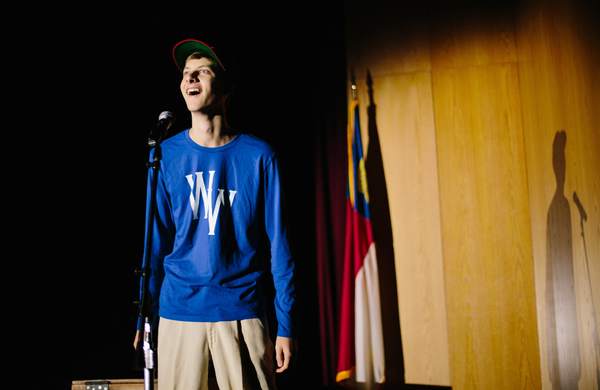 Anthony/Mr. Waller (Matt Ellington)

Grace Campbell (TaMya Bland), Carla (Stacey Mejia-Montano), Rose/Mrs. Phillips (Jessica Soffian)

Rose/Mrs. Phillips (Jessica Soffian)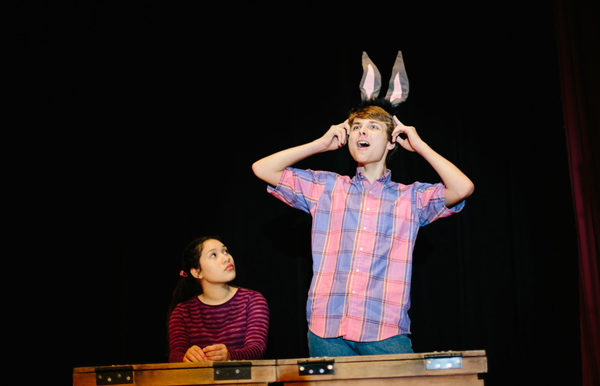 Carla (Stacey Mejia-Montano), Sam (Keith Petersen)