BWW Reviews: ANNIE National Tour at Durham Performing Arts Center
Based on the Harold Gray comic strip Little Orphan Annie, the musical tells the story of a little orphan with equal measures of pluck and positivity who charms everyone's hearts despite a next-to-nothing start in New York City in the year 1933. She is determined to find her parents who abandoned her years ago on the doorstep of a New York City Orphanage run by the cruel, embittered Miss Hannigan. With the help of the other girls in the Orphanage, Annie escapes to the wondrous world of NYC, finds herself a new home and family in billionaire Oliver Warbucks, his personal secretary Grace Farrell, and a lovable mutt named Sandy.
The original Broadway production opened on April 21st, 1977, where it would not only go on to win 7 Tony Awards (including Best Musical), but also ran for 2,377 performances in it's nearly six year-long run. It spawned numerous productions in many countries, as well as national tours, two Broadway revivals, and several film/TV adaptations. The musical's songs 'Tomorrow' and 'It's the Hard Knock Life' are among its most popular musical numbers.
The current national tour is directed by original stage director (and lyricist) Martin Charnin. As I went into this production, I was aware that this production was being done the old fashioned way, so I was expecting 'your grandmother's kind of theatre', which for the most part really wasn't. Yes, it is done the old fashioned way, but in a very good way. Though in the beginning, the staging did seem to drag a little, which did improve as the night went on. A very top-notch design team is shown through great display from the sounds designed by Peter Hylenski; Ken Billington's lighting; Suzy Benzinger's costumes; to Beowulf Boritt's old fashioned, yet eye-popping sets.
But what I personally found to be most compelling about this production was the cast consisting of mostly non-equity actors. Issie Swickle gives a very charming performance in the title; Gilgamesh Taggett gives a more sincere Warbucks from what I've seen before; Lynn Andrews literally steals the show as the villainous Miss Hannigan; Ashley Edler is such a natural as Warbucks' private secretary, Grace Farrell; Allan Ray Baker both looks and sounds very convincing as FDR; Hannah Slabaugh really shines in her big moment as A Star to Be in the NYC number; Even a very well trained Sunny as Annie's K-9 companion, Sandy!
While this production may be seen to some as dated, they should keep in mind that the original production was successful for a reason! I think anyone who grew up with the original production will find a lot to like in this one, and I think the new generation of audiences will have a good old time!
Jeffrey Kare currently resides in Raleigh, North Carolina. Having been born and raised in Northeast Ohio, Jeffrey took interest in live theater at age 11. He also had the great pleasure of seeing s... (read more about this author)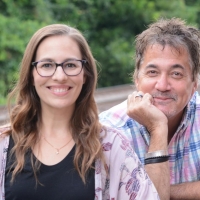 Interview: Chatting With Cora Hemphill & Tim Arts of Firebox Theatre Company

December 2, 2022

One of the newer theatre companies in the Triangle Area is Firebox Theatre Company. It's located in Wake Forest, North Carolina. I had the great pleasure of interviewing both of the founders, Cora Hemphill & Tim Artz, about all of this and more.
---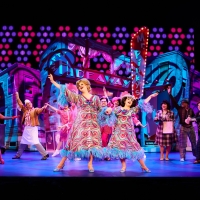 Review: HAIRSPRAY National Tour at Durham Performing Arts Center

November 17, 2022

Based on John Waters' 1988 cult film of the same name, Hairspray takes place in Baltimore, Maryland in the year 1962. The story centers on a plump teenage girl named Tracy Turnblad, whose lifelong dream is to dance on the local TV dance program known as The Corny Collins Show. When Tracy wins a role on the show and becomes an overnight sensation, she launches a campaign to integrate the show.
---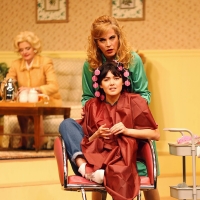 Review: North Carolina Theatre's STEEL MAGNOLIAS

November 6, 2022

Set in Chinquapin, Louisiana during the late 1980s, Steel Magnolias takes place in Truvy's beauty salon where all the ladies who are 'anybody' come to have their hair done. Helped by her eager new assistant, Annelle (who is not sure whether or not she is still married), the outspoken, wise-cracking Truvy dispenses shampoos and free advice to several of her friends.
---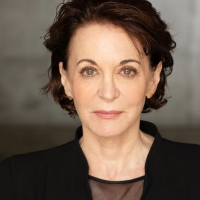 Interview: Kathleen Garrett of North Carolina Theatre's STEEL MAGNOLIAS

November 2, 2022

From November 4th-13th, North Carolina Theatre will be launching their 2022-23 season with a production of Robert Harling's STEEL MAGNOLIAS at A.J. Fletcher Opera Theatre, which is located inside Duke Energy Center for the Performing Arts. Actress Kathleen Garrett is taking on the role of Ouiser Boudreaux. She has most recently appeared as Laura Bush on the Showtime series, THE FIRST LADY, as well as Netflix's Emmy nominated miniseries, INVENTING ANNA. Next, she'll be seen on NCIS: LOS ANGELES. She has countless other screen credits which includes appearing on episodes of different TV shows such as HOME IMPROVEMENT, ER, MURDER, SHE WROTE, MURPHY BROWN, THE WEST WING, BEVERLY HILLS, 90210, MALCOLM IN THE MIDDLE, LAW & ORDER, and many more. She's also appeared in Oscar nominated films such as 2007's AMERICAN GANGSTER directed by Ridley Soctt and 2020's THE TRIAL OF THE CHICAGO 7 directed by Aaron Sorkin. I had the great pleasure of interviewing her about a lot of this and more.
---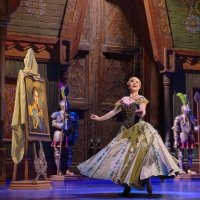 Review: FROZEN National Tour at Durham Performing Arts Center

September 16, 2022

Based on Disney's 2013 Academy Award-winning animated movie musical of the same name as well as Hans Christian Andersen's 1844 fairy tale, The Snow Queen, Frozen follows two royal sisters named Anna and Elsa. Read our review of the stage show, based on the blockbuster film, which eventually became the highest-grossing animated movie of all time at the worldwide box office (before it was eventually dethroned by Frozen II six years later).
---