BWW Interview: Elon Alum Tanner Ray Wilson is 'Head Over Heels' to be Part of Groundbreaking Show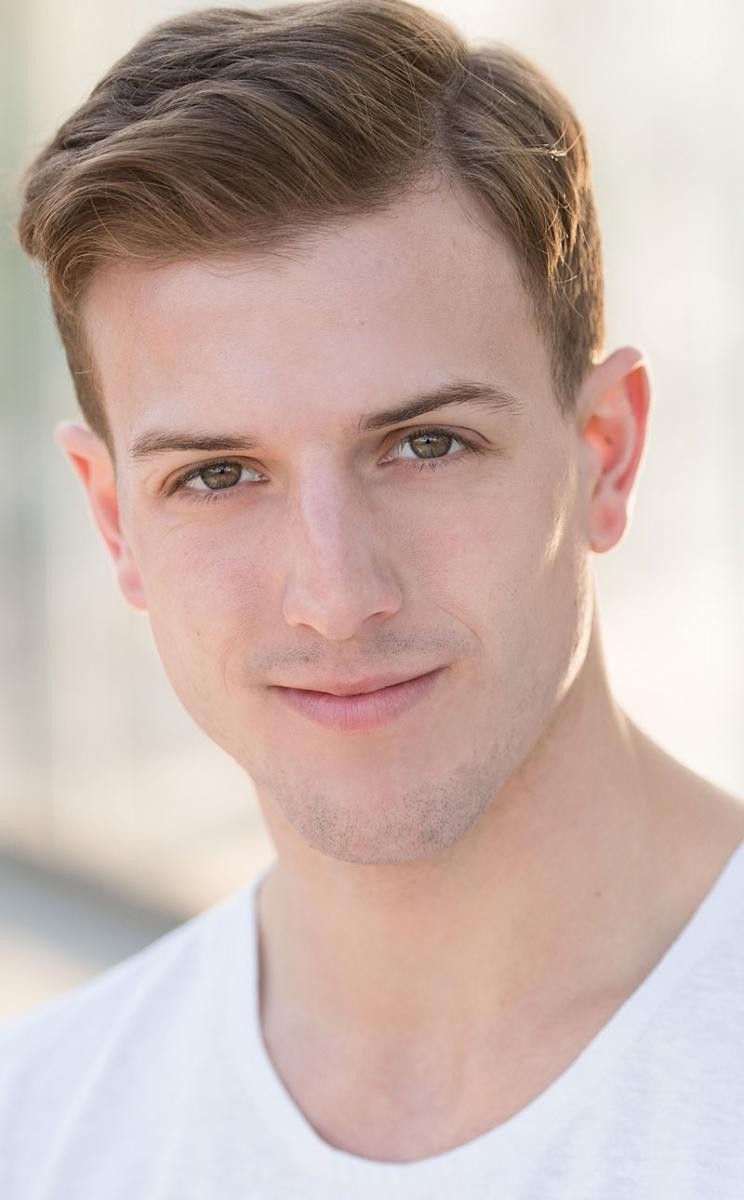 For HEAD OVER HEELS' Tanner Ray Wilson, performing on a Broadway stage eight times a week is a far cry from his hometown of Jonesboro, Arkansas.
"My dad is a football coach and a basketball coach and a hunter, like outdoorsman extraordinaire," he says. "And he was cool enough for some reason to let his boy go take a dance class."
That one class gave Wilson the confidence to pursue more classes and connect with other teachers, who he says not only helped him grow as an artist but also opened doors for him.
"I kind of fell in love with it because I was being told for the first time ever that I was really good at something," he says. "I was guided by the right people, and I'm very grateful for that because not a lot of people who come from where I come from have the resources to get out of there or to find opportunities."
One of those opportunities was auditioning for the performing arts program at Elon University in North Carolina. Wilson says learning from people like Cathy McNeela, Lynne Kurdziel Formato, Linda Sabo, and Richard Gang was awe-inspiring.
"You know those years of your life are so eye-opening and informative, and you're just soaking everything in and learning everything," he says. "You make friendships, and you have these people for life."
For Wilson, those people include an elite club of Elon alums who are also performing on Broadway, including Barrett Weed (MEAN GIRLS), Taylor Trensch (DEAR EVAN HANSEN), Mackenzie Bell (SUMMER, THE Donna Summer MUSICAL), Kennedy Caughell (BEAUTIFUL) and Drew Redington (THE PROM). That's one of the reasons 'Playbill' included Elon among the top 10 most represented colleges on Broadway earlier this year.
"We look out for each other because we all come from the same place," he says. "We're all cut from the same cloth."
Wilson performed in two national tours and in the Radio City Summer Spectacular starring the Rockettes before making his Broadway debut in the revival of CATS. While in CATS, he auditioned for HEAD OVER HEELS.
HEAD OVER HEELS is the story of a royal family in a kingdom called Arcadia who are forced to break with tradition and make a new world for themselves or subject their kingdom to utter chaos. Wilson says that's a message America needs to hear.
"You know we're mimicking what is happening right now, just on a smaller scale," he says. "We're showing that we can make a change if we all agree to move forward and not try to make our kingdom of Arcadia what it was and what it has been, but what it is and what it should be and will be if we let it."
He adds he's proud to be part of a show that challenges stereotypes and is helping break down barriers. Notably, the show is the first on Broadway to feature an openly transgender woman in an original principal role.
"When [audiences] see the show, they feel for the first time that they are represented without a setup, you know, without saying, 'she's beautiful for a big girl' or, 'you're cute for a gay boy,'" he says. "We're really just celebrating people for who they are."
"I think it's one of the first times a show on Broadway has really truly celebrated the underdog in so many different ways," he adds. "I mean there's so much that we haven't really seen from a pivotal storytelling point of view."
And that message of acceptance, coupled with the fact the show features the music of the girl-powered group the Go-Go's, is resonating with fans.
"We want you to have a good time," says Wilson. "We want you to realize that life is not that serious, it's really not, and if you allow yourself to be happy and listen to rock and roll music, that your days will get easier and easier."
HEAD OVER HEELS is playing at The Hudson Theatre on Broadway. For more information visit https://headoverheelsthemusical.com.
Lauren Van Hemert is a graduate of Indiana University-Bloomington, where she majored in Journalism with a minor in Theater. Prior to graduation, Van Hemert hosted (read more...)