BWW Review: LAZARUS v Divadle Komedie přináší skvělý hudební zážitek
Komorní muzikál na pražské scéně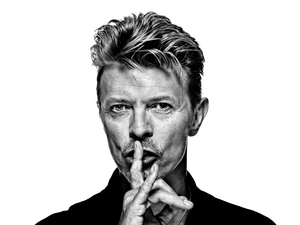 Komorní muzikál Davida Bowieho se inspiruje knihou Muž, který spadl na zemi a navazuje na
stejnojmenný snímek s Davidem Bowiem v hlavní roli. Během představení zazní celkem 17
písní provedených, na rozdíl od hraných částí, v angličtině. Co se představení nedá upřít,
je kvalitní hudební zážitek. Živý doprovod a pěvecká vystoupení hlavních představitelů jsou
na skvělé úrovni. Ozvučení v prostorách divadla však nešlo pokaždé výkonům herců naproti.
S hudebními čísly se ještě pojí problém s titulkovacím zařízením. Nesčetněkrát se během
představení stalo, že titulky neodpovídaly zpívané části, a divák tak znejistí. Rockový charakter mnoha písní navíc srozumitelnost zpívaného textu ještě ztěžuje. Celkově je však potřeba hodnotit hudební stránku představení opravdu vysoko.

S hranými částmi představení je to komplikovanější. Předně je potřeba vyzdvihnout výkon
Eriky Stárkové v roli Dívky. Přes své pokročilé těhotenství, které bylo kostýmy šikovně
maskované, Stárková září. Nevinná Dívka stojí na hraně nekonečné ironie, působí autenticky,
vlídně a vtipně zároveň. V mnoha scénách dokonce překonává herecké výstupy hlavní
postavy, Thomase Jeroma Newtona. Přesto byl Ondřej Ruml ve své roli velmi schopným
hereckým partnerem. Horší to však bylo s postavami Elly a Zacha, manželského páru, jejichž
etudy působily strojeně a v kontrastu se scénami Dívky amatérsky. Vrah Valentine, který se
během představení postupně setká s několika postavami, je zpodobněn opravdu strašidelně a
až ďábelsky vtíravě, chvílemi však utíká ke komediálnímu herectví, které u několika diváků
v hledišti způsobuje v nevhodných chvílích místo úděsu smích. Jako doplněk k hudebním
číslům působí herecké celky dostatečně, ale díky postavám Dívky a Newtona je vidět, že
mohly být dotaženy dál.
Dalším výrazným prvkem představení je scéna. Ta spolu se světelnými efekty přináší
vizuálně originální divadelní zážitek. Je v ní vidět skvělá promyšlenost, kdy i ten nejmenší
záhyb v kulisách slouží v určitou chvíli jako metaforický dějový prostor. Postavy Stínů, které
se na scéně pohybují prakticky celou dobu, ho využijí na maximum. Negativně je třeba
zmínit pouze krychlovitý prostor výřezu v kulisách, kde celý děj představení začíná. Newton
zde leží v posteli a posilňuje se alkoholem při sledování televize. Diváci na pravé straně
hlediště však vidí ze zadní projekce pouze polovinu a ve chvíli, kdy se v krychli sejdou
dokonce dvě postavy, které hrají, či zpívají z očí do očí, je vidět pouze jedna. To celkový
dojem z jinak úctyhodně komplexní scény na malém jevišti kazí.

Pokud jste fanoušky zesnulého Davida Bowieho, rozhodně na Lazara zajděte. Představení lze
vnímat jako poctu jeho tvorbě a celkovému uměleckému odkazu. Lazarus není typickým
muzikálovým představením. Přesto se na pražské scéně jedná o naprosto originální kousek,
který stojí za zhlédnutí a vlastní interpretaci nesnází hlavního hrdiny. Očekávejte lyrický
zážitek, posaďte se v levé části hlediště a užijte si představení ve znovuotevřeném pražském
divadle.
Zdroj snímků: web Městských divadel pražských