Announcing The Pittsburgh SPARK Line-up!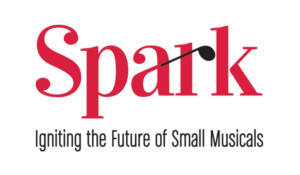 Pittsburgh CLO is pleased to welcome a collection of writing teams from across the country to Pittsburgh for the inaugural SPARK festival in March. These teams were chosen from a highly-selective submissions process and will have the opportunity to rehearse and revise their work in residencies ranging from two days to three weeks. SPARK will provide dramaturgy and production resources to 10 new musicals at all stages of development, in addition to the world premiere of UP AND AWAY. As a part of the development period, eight of the musicals will receive public presentations through which the writing teams can gather audience insights and focus their intentions for the next phase of development. A major initiative of Pittsburgh CLO's recently completed Next Generation Capital Campaign, SPARK is designed to cultivate new and innovative work from emerging and established musical theater artists.
Public and VIP programming begins Monday, March 26 and continues through Sunday, April 8, with an Industry Weekend April 6-8. SPARK passes will be available to the public in March 2018.
SHOWS & CREATIVE TEAMS
UP AND AWAY
Kevin Hammonds (Book and Lyrics)
Kristin Bair (Music)
World Premiere Production
Five actors take on the roles of over 50 different characters in this high-flying world-premiere comedy guaranteed to keep the suspense high and the laughs rolling! Not much happens in Farmtown, USA, home of brothers Joe and Jerry Jessup. So when Joe realizes he has superpowers, he high-tails it out of town to seek fame and fortune in "Big City." When he finds trouble instead, jittery Jerry is forced to follow - and their boring life is turned upside down into a rip roarin' adventure! Toss in an eccentric billionaire, plucky reporter and dastardly villains, and you've got one epic tale of the world's FIRST superhero.
Kevin Hammonds returns to Pittsburgh after participating in Pittsburgh CLO's New Musicals Weekend this past spring. Musicals include Hope and Mr. Christmas (published by Rodgers & Hammerstein); When Midnight Strikes (Finborough Theater - London, cast recording available on iTunes); Brenda Bly: Teen Detective (Bridewell Theatre - London), published by Samuel French. Other London productions include No One in the World, R.S.V.P.A.S.A.P. and Big Top. New York Productions include Kiss and Makeup; Heads Up and Crescendo Falls. Musicals with Kristin Bair include Queen with a Crown and King of Kong, as well as commissions from URock Theatricals and NYC Children's Theatre. Mr. Hammonds is a two-time recipient of the Jerry Harrington Award for Outstanding Creative Achievement (BMI Foundation).
Kristin Bair is a Pittsburgh native (Pine-Richland High School) who has collaborated with Kevin Hammonds on The Sell from Portraits (Prospect Musical Theatre Lab); The Phobia Phobes (Prospect Theater Summer Intensive); Queen with a Crown and King of Kong (developed at the BMI Workshop); as well as commissions from URock Theatricals and NYC Children's Theatre. She also wrote Dustin Gavins P.I. with Sarah Ziegler for 4@15 Musicals (UC Irvine). Recipient of 2015 Jerry Harrington Award for Outstanding Creative Achievement (BMI Foundation). Member of the BMI Advanced Musical Theatre Workshop.
THE DOUBLE-THREAT TRIO
Adam Overett (Book, Music & Lyrics)
Workshop Presentation
An actor who can't dance, a dancer who can't sing and a singer who can't act are all struggling to become the stars they long to be. They join forces with Millicent Masterson, an eccentric writer-director-producer-designer-choreographer-stage manager who has been waiting to vault her once-storied career back onto Broadway. Millicent creates a new show that will highlight the cast's talents while hiding their flaws. But as the actors rehearse "Oed!" Millicent's three-character musical adaptation of Oedipus Rex, they begin to fear that their big break might actually be a big disaster.
THE DOUBLE-THREAT TRIO is presented by The Benter Foundation.
Adam Overett is a composer, lyricist and librettist whose credits include: My Life Is A Musical (Bay Street Theatre; "Inspired" - New York Times), Popesical (NY Fringe Festival, Overall Excellence Award), Call It Courage (Zach Scott Theatre, five Payne Award nominations), The Double-Threat Trio (Broadway au Carré, Paris; University of Oklahoma) and We The People: America Rocks (2011 Lortel nominee, Best Off-Broadway Musical). Actor: Broadway and national tour of The Light In The Piazza (u/s Fabrizio). Off-Broadway and regional: Murder For Two. Film: Frozen. Dramatists Guild Fellow. Graduate of Yale University. www.adamoverett.com. @adamoverett
POOL BOY
Niko Tsakalakos (Music & Lyrics)
Janet Allard (Book & Lyrics)
Reading
Nick came to Los Angeles with dreams of making it in music. Down on his luck in LA, he gets a job at the Hotel Bel-Air. What ensues is the best/worst summer ever, as Nick interacts with Hollywood's prime elite, gets a taste of fame, and finds unlikely soul connections, all the while finally facing his own complicated demons. Inspired by the true story of composer Niko's time as a pool boy at the Hotel Bel-Air, this concert-cabaret-musical explores ambition, love, seeking the truth in all the fake, and ultimately finding your voice.
Developed by Pittsburgh CLO through the EQT Commissioning Fund.
Niko Tsakalakos is an award-winning composer-lyricist. His new folk-rock musical, Into the Wild, based on the book by Jon Krakauer and co-written with Janet Allard, received a workshop production at Encore Musical Theatre Company in Michigan in May 2017 with developmental support from Berkeley Repertory Theatre, Rhinebeck Writers Retreat and Goodspeed. His coming-of-age musical Pool Boy, also written with Janet Allard, enjoyed a sold-out world premiere run at Barrington Stage Company in 2010 and was produced by NYU Steinhardt at Provincetown Playhouse in 2012. Fall Springs, Niko's eco-conscious, rock musical, co-written with Peter Sinn Nachtrieb, was featured in the 2017 NAMT Festival of New Musicals at New World Stages. www.nikosongs.com.
Janet Allard has also worked with Niko Tsakalakos on the musical Into the Wild -developed by Perseverance Theater, Berkeley Rep, Rhinebeck Writer's Retreat and Encore Musical Theater; Pool Boy at Barrington Stage, Pittsburgh CLO, Provincetown Playhouse; Driving West at Ars Nova; The Unknown: Jonathan Larson Award with P73, NYMF. Her plays are published by Samuel French and Playscripts, Inc. She is a Fulbright Fellow, has an M.F.A in Playwriting from Yale School of Drama, and studied at NYU's Graduate Musical Theatre Writing Program. www.janetallard.com
JUST BETWEEN THE ALL OF US
Kellen Blair (Book & Lyrics)
Sarah Ziegler Blair (Book & Lyrics)
David Christensen (Music)
Reading
This interactive musical comedy follows Madeline Owens, an ER doctor who suddenly finds herself interested in four different men from the online dating site Alrighty Aphrodite. She calls upon members of the audience to play the various advice-givers in her life (mom, therapist, barista, etc.) and eventually narrows down her prospects in the style of a grown-up "choose-your-own-adventure" story. Will Madeline's "friends and family" lead her to her perfect match, or will their collective decisions result in one of several possible romantic dead ends?
Commissioned by Pittsburgh CLO through the EQT Commissioning Fund.
Kellen Blair is the Drama Desk-nominated co-creator of Murder For Two which ran for a year Off-Broadway, has been touring internationally since 2014 and was previously produced at the CLO Cabaret. Kellen is a co-recipient of the Joseph Jefferson Award for Best New Musical Work in Chicago (2011) and the ASCAP Foundation Mary Rodgers / Lorenz Hart Award (2013). His work has been showcased on Broadway, the Kennedy Center and theaters across the country. Updates and sheet music can be found at www.kinosianandblair.com.
Sarah Ziegler Blair is an advanced member of the BMI Workshop. She is also the co-creator of the The Brontës: A Musical, which had a workshop production this past summer in Brooklyn. Sarah's songs and short musicals have been performed at cabaret spaces and theaters across NYC including 54 Below, The Duplex, the New York Theatre Barn, Prospect Theater and the Royal Family Theater. She has a Masters in Musical Theater from The Boston Conservatory and also performs.
David Christensen is an NYC-based writer and member of the BMI Musical Theatre Advanced Workshop. His musicals also include Cookies (featured in the 2016 New York Musical Festival with direction by Jeff Whiting) and Santa Claus: A New Musical (commissioned by Casa Mañana). David's work has been featured at NYC venues such as Joe's Pub, The Laurie Beechman, and 54 Below as well as across the country.
THESE GIRLS HAVE DEMONS
Meghan Brown (Book & Lyrics) & Sarah Taylor Ellis (Music)
Reading
After an ill-advised slumber party foray into the dark arts, teenagers Daisy, Hayley, Sophie and Morgan find themselves possessed by demons. Like, actual demons. They quickly realize their "nice girl" tactics aren't going to cut it; these raging demons begin wreaking havoc on the girls' lives-or do they? While terrorizing the town, the girls are finally getting what they want! As the demons grow more powerful, the girls must decide-will they give in to the anger that might destroy them, or fight to somehow become good again?
Meghan Brown is an Ovation Award-winning playwright and a founding member of the Temblors. Plays include The Pliant Girls, Cowboy Elektra, Shine Darkly Illyria and The Gypsy Machine. Meghan wrote the lyrics for Untuned Ears Hear Nothing but Discord (music: Ben Toth), which premiered at Lincoln Center as part of In Need of Music: The Songs of Ben Toth, and wrote the book and lyrics for Emma (music: Sarah Ellis), which is currently being developed in London. www.MeghanBrown.net
Sarah Taylor Ellis composes musicals about women. Her adaptation of Jane Austen's Emma with Meghan Brown will be workshopped with director Thom Southerland in London this April. Sarah's chamber musical of The Trojan Women with Ellen McLaughlin had a reading directed by Rachel Dickstein in NYC this January. Apples and Oranges Studios and The Civilians have developed her work. Sarah is the composer-in-residence at the Nightingale-Bamford School, and she holds a Ph.D. in Theater & Performance Studies from UCLA. www.staylorellis.com
SKiNFoLK: AN AMERICAN SHOW
Jillian Walker (Writer & Performer)
Reading
Powerhouse writer-performer Jillian Walker blends music, history and live storytelling into a cabaret experience unlike any other this festival season. This big-hearted and highly-imaginative concert-play is a sensuous celebration of our bodies and the stories they carry. Through an intoxicating mix of memoir, movement and song, Walker asks: How well do we know the skin we live in?
Jillian Walker is a singer, writer, performer, dramaturg and thought leader with a passion for creating seismic cultural shifts. Her theatrical work bends genre and ruminates on "non-traditional" themes to deliberately disrupt the status quo and dig for a path to collective liberation. Named "one of New York City's most exciting playwrights" by the Bushwick Starr in 2016, her play, SKiNFoLK: An American Show, appeared in the 2017 ANT Fest at Ars Nova. Her first play SARAH'S SALT. is the winner of the Columbia@Roundabout Reading Series and was recently selected by the American Playwriting Foundation for the 2017 Relentless Award's Honorable Mention list.
GAME ON
Marcus Stevens (Book & Lyrics)
David Dabbon (Music)
Reading
An ambitious group of contestants compete to win it all on everyone's favorite TV show, "Game On!" And at today's taping, with two exes facing off as contestants, there's more than just money on the line. Cheer the players on from the audience - or, if you're lucky, play against them onstage - in this high-stakes, high-fun musical comedy.
Commissioned by Pittsburgh CLO through the EQT Commissioning Fund.
Marcus Stevens is a member of the BMI Musical Theater Workshop, ASCAP and the Dramatists Guild. He has written the book and lyrics to Persephone (2017 NAMT Festival Winner), Red (Richard Rodgers Award), Eastburn Avenue and Yo, Vikings! (published by Samuel French, Inc). He recently contributed material to Dragons Love Tacos and Other Stories for Theaterworks USA. Marcus is also an actor who was seen Off-Broadway in two editions of Forbidden Broadway and in many productions throughout Pittsburgh, including the inaugural production of the CLO Cabaret, FOREVER PLAID.
David Dabbon returns to Pittsburgh CLO where he started as a 2007 Summer Season intern and went on to work on both the Gene Kelly Awards and subsequent Summer Seasons at the Benedum Center. Broadway: Sondheim on Sondheim (Additional Orchestrations), Disaster (Dance Arranger). Film/TV: HBO's Last Week Tonight, (Arranger/Co-Composer), Six by Sondheim, (Arranger). Disney Cruise Line: Live Action on Stage Beauty and the Beast (Dance Arranger). Off-Broadway: Playwrights Horizons The Christians (Music Supervisor) NYTW: The Events (Music Supervisor) Regional: Goodspeed's A Sign of the Times (Dance Arranger). Broadway Asia Workshop: Golden Lotus (Composer). The Flea: The Mysteries (Composer/Music Director). Albums: Audra McDonald: Go Back Home (Orchestrator). M.M. Carnegie Mellon University, B.M. Hartt School of Music. www.daviddabbon.com
BEYOND THE MOON (Gallery of Heroes Show)
Joseph Domencic & Christina McCann (Book, Music & Lyrics)
Reading
Through dramatic sketches and musical vignettes, Pittsburgh CLO's Gallery of Heroes program takes its 50-minute mini-musicals to area schools to educate and enlighten students about great historical figures such as Galileo Galilei, George Washington, Roberto Clemente, the Wright Brothers and Harriet Tubman. Highlighting the lives and accomplishments of significant historical figures, Gallery of Heroes offers an entertaining alternative to traditional lectures and books. BEYOND THE MOON is the story of Jeanette Epps, the first black American crew member on the International Space Station.
Joseph Domencic is a composer and actor based in Pittsburgh, whose work includes the children's musical The Next Galileo (2015 Gallery of Heroes) and incidental music for Mountain Playhouse's The Glass Menagerie. He has music directed and acted with Sundance Theatre Lab, Playwrights Horizons Theatre School, The Acting Company and numerous professional theatres and schools in western PA. A graduate of Carnegie Mellon, Duquesne University and The New Actors Workshop, Joseph currently teaches at Seton Hill University.
Christina McCann has appeared regionally with Pittsburgh Public Theater (My Fair Lady, Camelot) and Pittsburgh CLO (six productions of A Musical Christmas Carol and six Gallery of Heroes productions). She has also performed with St. Vincent Summer Theatre, Frog Prince Creative, Front Porch Theatricals, Jewish Theatre of Pittsburgh, Theatre Factory, and Kelly Simon Productions. Christina sings regularly with the Pittsburgh Opera Chorus, most recently in this season's Tosca. She is a proud member of AEA and AGMA.
AN UNTITLED NEW PLAY BY Justin Timberlake
Matt Schatz (Book, Music & Lyrics)
Reading
Beth, an ambitious literary manager at a prestigious nonprofit theater, is poised to promote the voice of a brilliant unknown playwright...until a certain superstar performer writes a play that changes the course of her career forever. AN UNTITLED NEW PLAY BY Justin Timberlake is a musical satire about the politics of celebrity, storytelling and fighting for one's ideas and ideals.
AN UNTITLED NEW PLAY BY Justin Timberlake is presented in collaboration with City Theatre.
Matt Schatz won the 2012 Kleban Prize in Musical Theatre for Love Trapezoid. Other recent plays and musicals include: The Burdens (2016 O'Neill Conference), Georama (Five 2017 NYMF Awards), An Untitled New Play By Justin Timberlake (2017 O'Neill Finalist) and Where Ever It May Be (EST/Sloan Commission). He is currently working on a new musical commission from Seattle Rep and BMG Music with director Wendy Goldberg. Matt received his MFA in playwriting from Carnegie Mellon University. He lives in Los Angeles where he also develops television series.
SPARK WRITING RESIDENCIES
Two writing teams will join SPARK for festival residencies. These unique residencies offer valuable rehearsal time and dramaturgical support to shows early in the development process and are a first step towards future development at Pittsburgh CLO. Residencies will culminate in private readings hosted by Pittsburgh CLO leaders. The musicals developed through SPARK Writing Residencies - Matt Schatz's WHERE EVER IT MAY BE and David Rossmer & Dan Lipton's THE PERFECT MATE - will also be showcased during a Late Night Event on Saturday, April 7 at 10:30pm at the CLO Cabaret.
WHERE EVER IT MAY BE
Matt Schatz (Book, Music & Lyrics)
Writing Residency
Hugh Everett: Born 1930, Washington, DC. Nancy Gore: Born 1930, Amherst, Massachusetts. Met at Princeton: 1956. Married: 1957. Sounds like the blueprint for a typical mid-century romance. But Everett, the physicist behind the "many worlds" interpretation of quantum mechanics, was no ordinary man. And this is no ordinary love story. It's a quantum physics love story, in which we don't see just one version of Hugh and Nancy's relationship, but many. Each decision takes the couple down a different path, as the Hughs and Nancys of parallel worlds embrace, collide or miss one another entirely. A one-of-a-kind musical about limitless possibility.
Matt Schatz won the 2012 Kleban Prize in Musical Theatre for Love Trapezoid. Other recent plays and musicals include: The Burdens (2016 O'Neill Conference), Georama (Five 2017 NYMF Awards), An Untitled New Play By Justin Timberlake (2017 O'Neill Finalist) and Where Ever It May Be (EST/Sloan Commission). He is currently working on a new musical commission from Seattle Rep and BMG Music with director Wendy Goldberg. Matt received his MFA in playwriting from Carnegie Mellon University. He lives in Los Angeles where he also develops television series.
THE PERFECT MATE
David Rossmer & Dan Lipton (Book, Music & Lyrics)
Writing Residency
Joan Sweete has always been drawn to the old-fashioned idea of true love with one person, which puts her at odds with the wild west of romance in 2163 - different philosophies and factions spin off like religious sects: Experimental Monogamists? Serial Polyamorists? Emotional Quartets...? And you thought online dating today was hard. When Joan wins a contest to test the PerfectMate, an emotionally savvy robot created by A.I. powerhouse The Eden Corporation, she thinks she may have found her match - but it turns out perfection isn't all it's cracked up to be.
Commissioned by Pittsburgh CLO through the EQT Commissioning Fund.
David Rossmer & Dan Lipton are currently writing Monopoly, Hasbro's Broadway-bound musical, with Tony Award-nominee Rick Elice (Jersey Boys). Their TV show Rated P, developed by Kelly Ripa, sold to ABC Studios. They created the comedy improv variety show Don't Quit Your Night Job, a long-running cult hit which began at Joe's Pub, ran Off-Broadway and remains a draw on YouTube and at BroadwayCon. Their song "They Don't Let You In The Opera" written for Kelli O'Hara has been performed by the Tony Award winner in concerts across the country, including Carnegie Hall and at the Library of Congress. Representation: CAA
SUPPORT
Pittsburgh CLO gratefully acknowledges the generous support of the following SPARK donors through the Next Generation Campaign, including: Richard King Mellon Foundation, The Heinz Endowments, Dan and Debby Booker, EQT Foundation, Joe and Kathy Guyaux, Pittsburgh CLO Guild, Eden Hall Foundation, Sandy and Bill Lambert, MSA Charitable Foundation, Ron and Patricia Violi, Bob and Janet McCartney, Mark and Diane Minnaugh, The Benter Foundation, Mr. and Mrs. Walter J. Blenko, Jr., Michael J. Brunner, Tony and Linda Bucci, Stephen and Helen Hanna Casey, George and Ada Davidson, Kim and Curt Fleming, Peoples Natural Gas, Dominic and Charlene Petrelli, Eric Schaffer and Michele Gray-Schaffer.
REGISTRATION
SPARK passes will be available to the public in March. To register for SPARK updates and to learn more about Pittsburgh CLO's New Works initiative, please visit pittsburghCLO.org/spark.
Since 1946, Pittsburgh CLO has been the driving force behind live musical theater in Pittsburgh and the entire Southwestern Pennsylvania region. Under the direction of Van Kaplan since 1997, this not-for-profit arts organization appreciates the support of nearly 200,000 patrons yearly who attend its performances at three venues in the Cultural District: a seasonal subscription series at the Benedum Center, A Musical Christmas Carol at the Byham Theater and year-round shows at the CLO Cabaret. Its dedication to the musical theater art form includes educational programs such as the CLO Academy for Performance and Art, the CLO Mini Stars, the Gene Kelly Awards, the Richard Rodgers Award and The National High School Theatre Awards. As part of its new works development, the organization has been involved with 22 Broadway shows (30 Tony Awards), and in 2014 produced the world premiere of An American in Paris, on Broadway (4 Tony Awards) and in London's West End. For more information please visit pittsburghCLO.org.
Related Articles View More Pittsburgh

Stories

Shows
More Hot Stories For You