Photo Coverage: The International Premiere Cast of WAITRESS Meets The Press
Manila, Philippines--Atlantis Theatrical Entertainment Group, along with PR company Media Exchange and Discovery Suites Manila, formally introduced the lead cast of the international premiere of the Broadway smash musical "Waitress" yesterday, October 18, 2018.
Seasoned thespians Joanna Ampil ("Cats" International Tour, "The Bridges of Madison County"), Bituin Escalante ("Dreamgirls," "Himala Isang Musikal"), and Maronne Cruz ("Hair," "Little Shop of Horrors") delighted the audience with their heartwarming rendition of "A Soft Place to Land," featuring the music and lyrics by Grammy nominee Sara Bareilles. (View the video)
These talented ladies were joined by their co-stars Bibo Reyes ("Saturday Night Fever," "In The Heights"), who also sang a duet, "You Matter to Me," with Ampil, and Nino Alejandro ("The Bridges of Madison County," "Jersey Boys").
"Waitress" (Musical) is based on the 2007 indie film of the same name, written by the late Adrienne Shelly. Nominated at the 2016 Tony Awards for Best Musical, Best Original Score (Sara Bareilles), Best Performance by a Leading Actress in a Musical (Jessie Mueller), and Best Performance by a Featured Actor in a Musical (Christopher Fitzgerald), "Waitress" features the music and lyrics by Bareilles and book by Jessie Nelson, who were part of the first-ever all-female creative team assembled on Broadway, along with "Waitress" director Diane Paulus.
The international premiere of "Waitress," which is a non-replica of the Broadway production, plays at the Carlos P. Romulo Auditorium, RCBC Plaza, in Makati City on November 9, 2018; it runs until December 2, 2018. Atlantis Theatrical Entertainment Group's Bobby Garcia directs the highly-anticipated musical, which is also set to debut in London's West End in 2019 and in Australia in 2020.
"Waitress" tells the story of a pie maker at Joe's Diner Jenna (Ampil) who is trapped in a loveless marriage and is expecting a baby. With the help of her best friends, Becky (Escalante) and Dawn (Cruz), Jenna musters the courage to live her life to the fullest.
Also in the cast are George Schulze (Earl), Dean Rosen (Cal), and Steven Conde (Joe), Luigi Quesada, Gerhard Krysstopher, Luis Marcelo, Emiline Celis Guinid, Teetin Villanueva, Sarah Facuri, and Jillian Ita-as.
Worthy of note, Tony Award winner David Gallo is the show's set designer; Cecile Martinez, choreographer; Aaron Porter, lighting designer; Farley Asuncion, musical director; Raven Ong, costume designer; Josh Millican, sound designer; Johann dela Fuente, hair and makeup designer, and ManMan Angsico, vocal coach.
Get your tickets (P2,000-P4,000) from TicketWorld.com.ph.
Photos: Oliver Oliveros
Bituin Escalante, Joanna Ampil, Maronne Cruz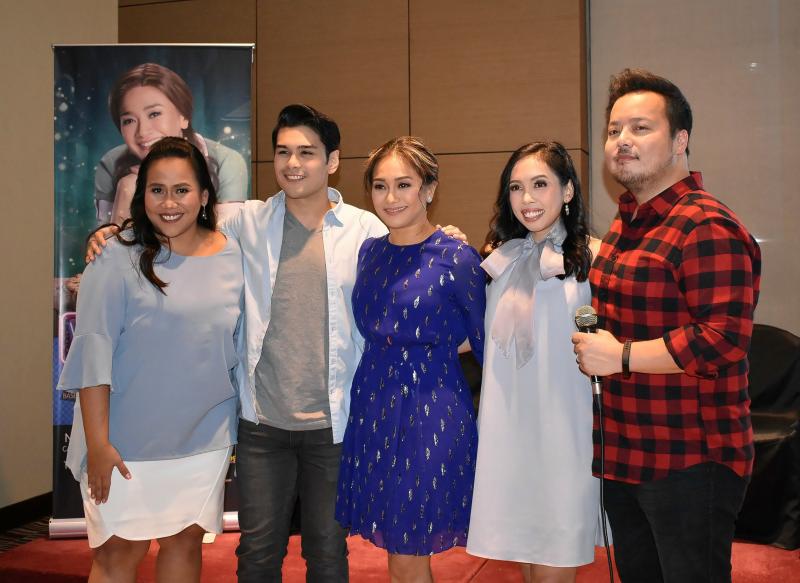 Bituin Escalante, Bibo Reyes, Joanna Ampil, Maronne Cruz, Nino Alejandro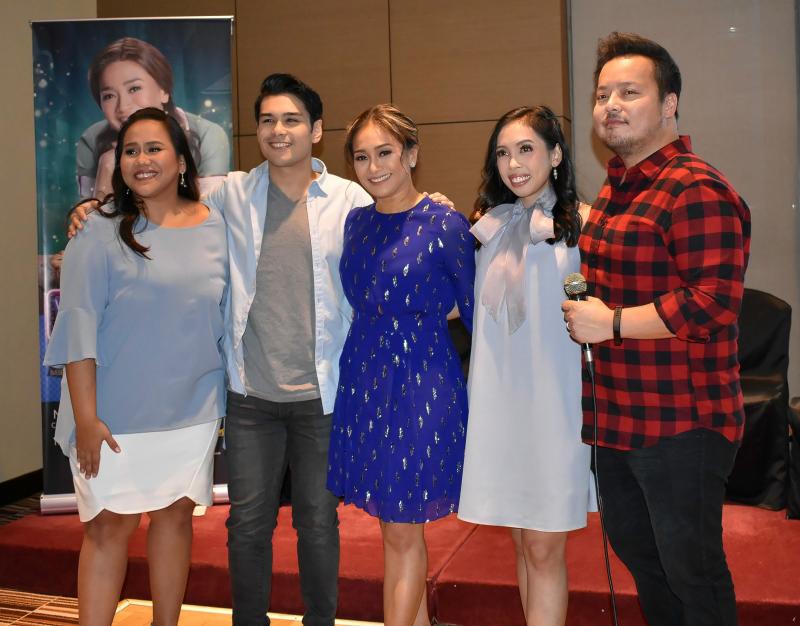 Bituin Escalante, Bibo Reyes, Joanna Ampil, Maronne Cruz, Nino Alejandro