Photos: 9 Works Theatrical Revisits Rock Musical RENT, 2/12 to 3/6
Jonathan Larson's ground breaking rock musical "Rent" has arguably developed a life of its own.  And 9 Works Theatrical's third endeavour of mounting the show is one tangible proof -- "Rent" runs anew at the Carlos P. Romulo Auditorium, RCBC Plaza, Makati City in Manila from Saturday, February 12 to Sunday, March 6, 2011. 
BroadwayWorld.com (Philippines) brings you some production photos fresh from the local theatre company's media preview held Friday, February 11, 2011.  "Rent's" original and additional cast members performed a few musical numbers, which included Act One's rousing finale "La Vie Boheme," before the media's still and moving cameras. 
Presented through a special arrangement with licensing company Music Theatre International (MTI), 1996 Pulitzer Prize-winning phenomenon "Rent" is loosely based on Giacomo Puccini's classic opera "La Boheme".  It tells the story of one year in the life of eight friends who are living the Bohemian lifestyle in Manhattan's gritty East Village. These friends strive for success and acceptance as they endure the obstacles of poverty and AIDS epidemic at the turn of the millennium.
Gian Magdangal (Roger), Sheree Bautista (Mimi), Fredison Lo (Mark), OJ Mariano (Tom), Job Bautista (Angel), Jenny Villegas (Joanne), Lorenz Martinez (Benjamin), Carla Guevara-Laforteza (Maureen), Mian Dimacali (Maureen alternate) and ensemble players Peachy Atilano, Harold Cruz, Johann dela Fuente, Pam Imperial, Gary Junsay, Anna Santamaria, Alys Serdenia and Mark Tayag reprise their respective roles.
New to the company are TV personality-turned-actress Ciara Sotto (Mimi alternate) and opera singer Al Gatmaitan (Roger alternate). 
9 Works Theatrical, the theatre group that also staged "Songs for A New World" and "The Wedding Singer," promises a fresher treatment of the material compared to the last two runs.  Stage director Robbie Guevara has incorporated a pole dancing routine in "Out Tonight," Mimi's first big solo number for instance. 
Jojo Malferrari as musical director - band, Onyl Torres as musical director - vocals, Charles Stephen Thompson, Francis Matheu and Mara Andres as choreographers, Mio Infante as scenographer, Martin Esteva as lighting designer, Chuck Ledesma as sound designer and Bek Soriano as costume stylist complete the artistic team. 
Show dates are February 12, 13, 18, 19, 20, 25, 26, 27, March 4, 5 and 6, 2011. Friday, Saturday and Sunday evening performances at 8:00 p.m, Saturday matinee at 3:30 p.m. and Sunday matinee at 4:30 p.m.
For tickets: Call (632) 557-5860, 586-7105,  891-9999, (63) 917-5545560 or visit www.9workstheatrical.com.
Photos by Jory Rivera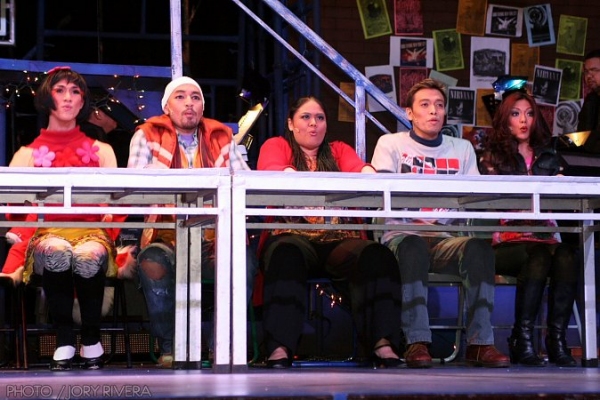 The Company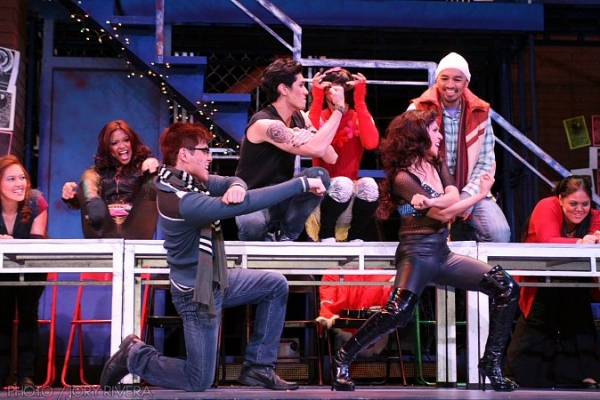 The Company

Fredison Lo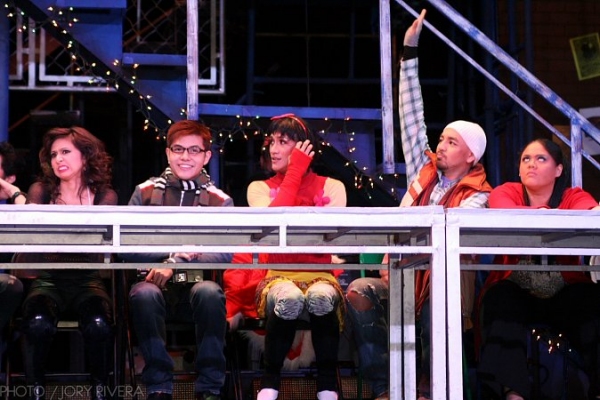 The Company

Fredison Lo and Company

Sheree Bautista and Company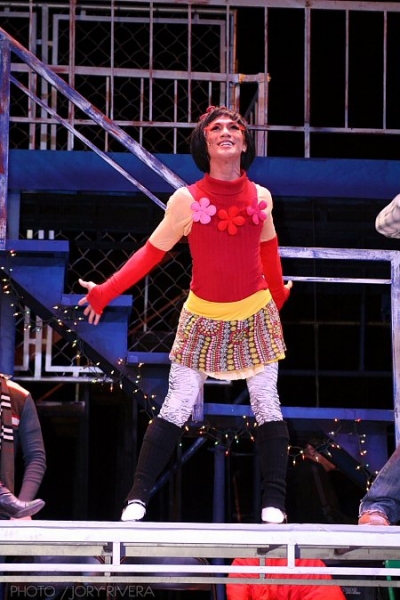 Job Bautista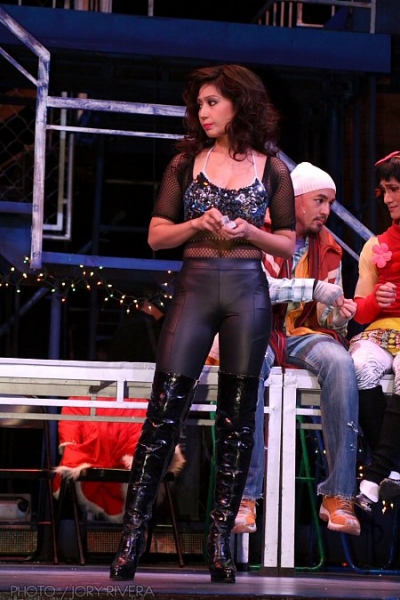 Sheree Bautista

The Company

Sheree Bautista, Gian Magdangal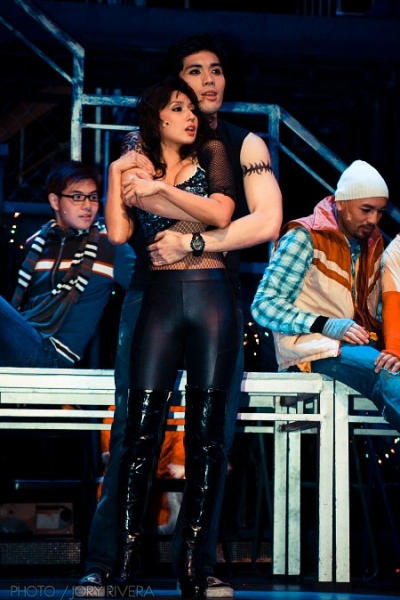 Sheree Bautista, Gian Magdangal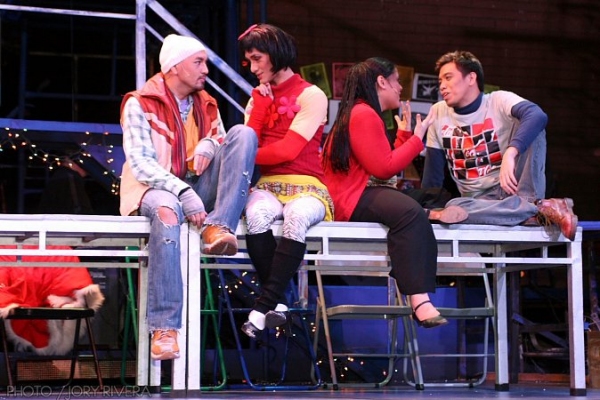 The Company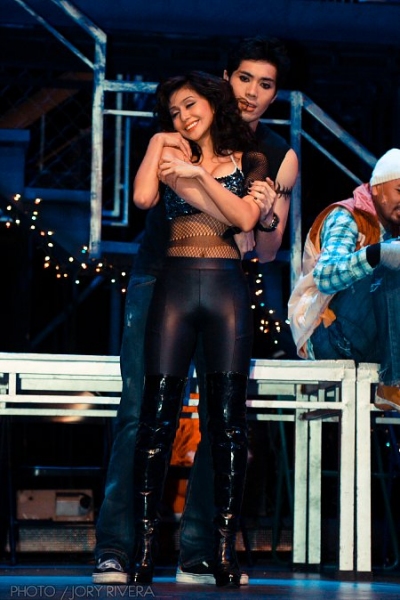 Sheree Bautista, Gian Magdangal

The Company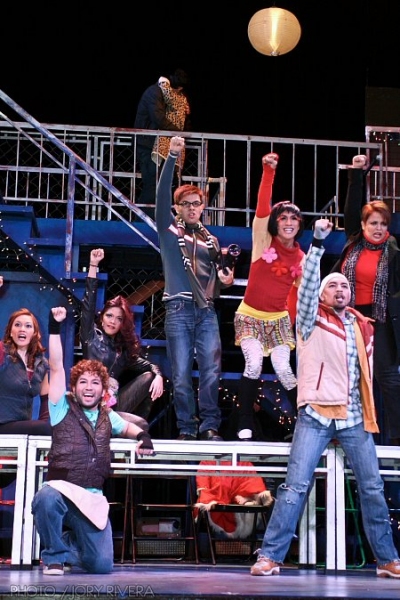 The Company

The Company