Raimundo Santos and More Set for Philadelphia Jazz Project's 'VOICES OF THE PEOPLE'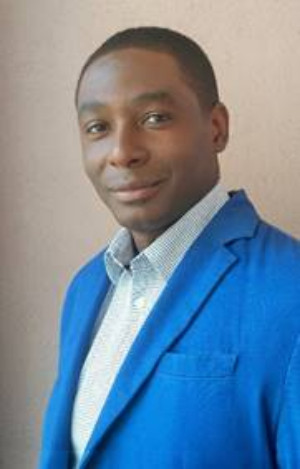 Raimundo Santos takes pride in being included in the Philadelphia Jazz Project's "Voices of the People: Celebration of Singers" a three-day vocal festival that takes place in Fairmount Park in Philadelphia on July 6, 7, and 8, 2017.
Santos, the highly respected singer who is legendary in his native country of Angola, Africa, will perform on Saturday, July 8 at 2 p.m. at Hatfield House, 33rd & Girard Avenue in Philadelphia.
In a concert focusing on diversity, there will be three singers featured that include Santos, Suzanne Burgess and Lili Anel with Music Director Lynn Riley.
This collaborative event initiated by The Philadelphia Jazz Project has been planned in cooperation with Fairmount Park Conservancy, Philadelphia Parks & Recreation, Parks On Tap and Jazz Near You. This is a free concert but registration is mandatory by visiting PhiladelphiaJazzProject.com. Refreshments will be provided by Parks On Tap and an assortment of Food Trucks. Between sets, local community organizations will present their services.
Raimundo Santos is a highly respected singer, actor and composer whose music focuses on the American Songbook as well as his own compositions. He grew up in Philadelphia and graduated from Temple University as a Jazz vocal major. As a first-generation Angolan-American, he spent many years in Angola, Africa to connect with his roots. While there, he was a popular television personality, serving as a vocal coach on Angolan National TV in a program similar to "American Idol." He was a frequent guest on television there.
A recording artist, he has had a single ("Too Late") and two albums released ("Love's Calling" and "Coming Home"), and a third album has just been completed. It will include his most recent compositions, which reflect his new sound and wide experience as a musician in America.
Because of his international experience, Santos performs in many languages and includes such songs as "Bésame Mucho" by Consuelo Velasquez and "Mbiri Mbri", from the Angolan composer Liceu Viera Dias. In the past year, he was a guest on an international program on Portuguese TV Channel RTP Africa singing his original music and talking about his career.
Throughout his career, Santos has been involved in musical theater. Before going to Angola, he served as music director for "Rainbow Company" at The Prince Music Theater and was an actor/singer in several musicals there - "St. Louis Woman, The Hidden Sky" and "Candide the musical". He has also performed at Plays and Players Theater and Freedom Theater. While in the New York, he performed leading roles in the musicals "Romeo and Juliet" for a NY festival and off-Broadway in "Swing! - The Musical". He was also a member of the quartet known as "Perfect Timing" under the direction of Ricardo Martin.
Raimundo Santos has appeared in many venues in the Philadelphia area including Venice Island Performing Arts Center in a Philadelphia jazz Project performance directed by Homer Jackson that was aired on cable television. He has appeared at South Restaurant and Jazz Club and in New York City, he performed at Something Jazz Club and he was a featured guest at Bar Thalia.
For more information, visit www.facebook.com/Raimundo-Santos-The-Composer-Who-Likes-to-Sing-139722194868.
For more information about Voices of the People, visit www.philajazzproject.org.
More Hot Stories For You