Photo Flash: Inside Fulton Theatre's THE IRISH... AND HOW THEY GOT THAT WAY
The nationally regarded Fulton Theatre is proud to present this jovial celebration of The Irish... And How They Got That Way, January 23 now extended through February 25. Join us for a fun-filled time as we explore the ways of the Irish and how they have fit into the tapestry of America over the past 150 years.
The Irish...And How They Got That Way opened Off-Broadway in 1997 at the Irish Repertory Theatre. Written by Frank McCourt, the production featured musical arrangements by Rusty Magee with such classic Irish tunes as "Danny Boy" and "I Still Haven't Found What I'm Looking For." The musical combines and showcases primary documents, such as news, letters, photos, paintings, and journals, in spoken word or in projections to illuminate the Irish-America struggle.
The Tell Studio Theatre will be turned into a working Irish pub for this jovial musical. Everyone knows about "The Irish." They're the people who live life to the fullest - indulging lustily in good song and good humor (and sometimes even raising a glass or two). So what's so great about being Irish? Find out in this moving, uplifting, eye-opening musical history lesson full of charm and a bit of blarney. Don't miss this raucous celebration of all things Irish from acclaimed author of Angela's Ashes.
The Fulton Theatre's cast includes Curt Dale Clark. Clark is currently serving as the Artistic Director of Maine State Music Theatre in Brunswick, Maine; Curt is very happy to return home for this production. Fulton audiences may remember Curt from Annie Get Your Gun, Legally Blonde, Carousel, Music Man, Les Misérables, Sunset Blvd, Singing in the Rain, All Night Strut, Phantom or White Christmas... This summer will mark Curt's sixth at the Helm of MSMT and he hopes you all make the trip up to enjoy the amazing Summer Shows and Maine weather... Curt is from Pecatonica, Illinois and now splits time between Lancaster and Brunswick, Maine. Charis Leos, this marks Charis' 15th appearance at the Fulton. In 20+ years as a member of Actors Equity, she has appeared in professional theaters throughout the country, and was a featured performer in Broadway Backwards for 4 years. Her credits include PCLO, TUTS, Dallas Theater Center, Gateway Playhouse, MSMT, Portland Stage, Mountain Playhouse, Palace Theater, Casa Manana, North Shore, The Plaza, Dallas Rep, Stage West, Moving Target, Park Cities Playhouse, Mountain Playhouse, Maltz Jupiter, Dallas Children's Theater, Northern Stage, Reagle Players, Pioneer Valley Summer Theater, and Worcester Foothills Theater, among others. See CharisLeos.com.
Also including is Peter Cormican. Peter is delighted to join the Fulton Theatre after completing The Dead 1904 in New York for Irish Rep. He has performed The Irish... In Portland ME, Off-Broadway and the national tour of 2000. On Broadway: Follies with Roundabout. In London: Lady in the Dark (RNT), and Phantom of the Opera. He has toured and appeared extensively in regional productions in the USA, Canada, the UK and the Far East. incl. Sweeney Todd, A Little Night Music, Me & My Girl, Man of La Mancha, Buddy, The Rivalry and many others. Film & TV: She's Funny Like That, Girls (HBO), Secret Lives of Dentists. Cary Michele Miller previously at the Fulton: Sister Mary Robert, Sister Act; Wednesday Addams, Addams Family; Susan, The Full Monty; Jo, Little Women; Maggie, A Chorus Line; Agnes, Gypsy; Penny, Hairspray; Little Red, Into the Woods. Elsewhere: at Maine State Music Theatre - The Irish..., Sister Mary Robert, Sister Act; Ethel Toffelmeir, Music Man; Rusty, Footloose; Miss Lark, Mary Poppins; Dainty June, Gypsy. At the Walnut Street Theatre-Smitty, How to Succeed; Deb, Elf, The Musical; Margy, State Fair; Peter Pan, Peter Pan; Carrie, Carousel. Other roles: Olive, Spelling Bee; Chava, Fiddler on the Roof.
Rounding out the cast in alphabetical order are; Gillian Hassert (Waitress, Female U/S) and Jay Poff (Bartender, Male U/S).
The creative team for the production includes Marc Robin (Fulton's Executive Artistic Producer/Director/Choreographer), Curt Dale Clark (Co-Director), Jonathan Lefever (Musical Director), William James Mohney (Scenic Designer), Josh Schlader (Lighting Designer), Anthony Lascoskie, Jr. (Costume and Wig Designer), Jacob Mishler (Sound Designer), Katelin Walsko (Props Designer), Bob Cline (Casting Director), and Rebekah Church (Production Stage Manager).
The Musicians include Jonathan Lefever (Musical Director/Keyboard), Stephanie Sullivan (Violin) and Clem Lichty (Drums/Percussion).
With special thanks to our Series Sponsors, Fox Chapel Publishing and Groff Funeral & Cremation Services, Series Co-Sponsors Pour and Wacker Brewing Company, and our Audience Services Sponsor Annie Bailey's Irish Pub.
New York Casting is done by Bob Cline Casting. Interviews are available with the cast and/or director based on availability. Production photos are available upon request.Performance Schedule follows at the end of the release.
Single ticket prices range from $35 - $50, with Student Rush available. Fulton Theatre performs in its home, the national historic landmark Fulton Opera House located at 12 North Prince Street in Lancaster, PA. For more information or to purchase tickets call 717.397.7425 or visit theFulton.org.
About Fulton Theatre:
The Fulton first opened its doors in 1852. 165 years later, this national historic landmark theatre continues to entertain, educate and delight audiences, bringing live theatre, music, and more than 120,000 patrons into downtown Lancaster annually. Since its inception, some of the brightest stars of theatre, music and film have appeared on its stage, including Sarah Bernhardt, Mark Twain, Lionel Barrymore, Duke Ellington, Louis Armstrong, W.C. Fields, George M. Cohan, Treat Williams and Lancaster's own Jonathan Groff.
Today, under the leadership of Executive Artistic Producer Marc Robin, the Fulton Theatre produces a mix of comedies, dramas and musicals, employing the talents of professional directors, designers, actors and playwrights from across the country. The Fulton also offers classes for children, teens and adults as well as numerous community engagement programs across the region.
The Irish... And How They Got That Way
The Fulton Theatre
Performance Schedule
January 23 now extended through February 25, 2018


Cary Michele Miller- Photo by Kinectiv

Cast of The Irish.. And How They Got That Way- Photo by Kinectiv

Charis Leos- Photo by Kinectiv

Curt Dale Clark- Photo by Kinectiv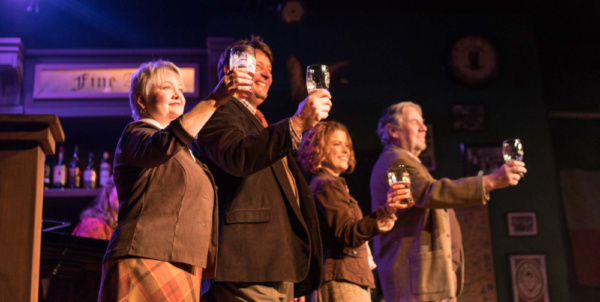 From Left- Charis Leos, Curt Dale Clark, Cary Michele Miller, Peter Cormican- Photo by Kinectiv

From left- Charis Leos, Curt Dale Clark, Peter Cormican- Photo by Kinectiv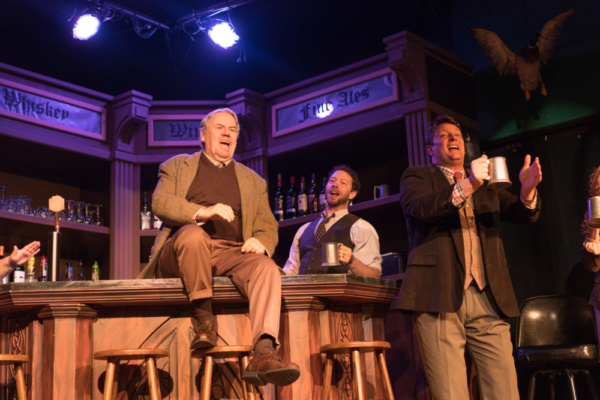 From Left- Peter Cormican, Jay Poff, Curt Dale Clark- Photo by Kinectiv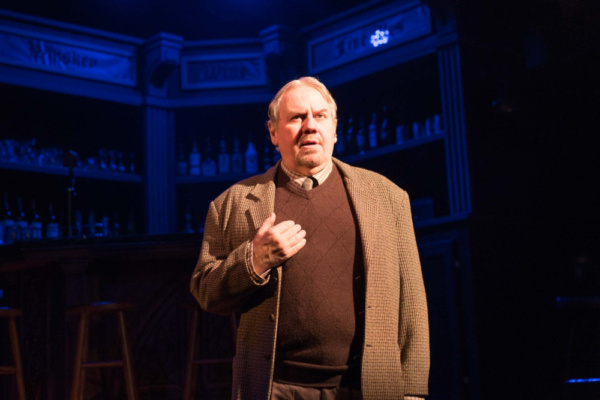 Peter Cormican- Photo by Kinectiv