Date of Birth: April 28, 1878
Date of Death: November 15, 1954 (76)
Birth Place: Philadelphia, PA, USA
Latest News on Lionel Barrymore
Stage Credits
  [Broadway]
1925
Nicholas Snyders
  [Broadway]
1925
Sergeant Volkhardt
  [Broadway]
1925
Bernie Kaplan
  [Broadway]
1923
Flik
Tito Beppi
  [Broadway]
1921
Achille Cortelon
  [Broadway]
1921
Macbeth
  [Broadway]
1920
Mouzon
  [Broadway]
1919
Neri Chiaramantesi
  [Broadway]
1919
Neri Chiaramantesi
  [Broadway]
1918
Milt Shanks
  [Broadway]
1917
Colonel Ibbetson
  [Broadway]
1903
Mr. Sheldon
  [Broadway]
1903
Performer
  [Broadway]
1903
Giuseppe
  [Broadway]
1902
Giuseppe
  [Broadway]
1901
Performer
  [Broadway]
1901
Performer
  [Broadway]
1900
Frank Turner
Stage
Performances
  [Broadway]
1925
Nicholas Snyders
  [Broadway]
1925
Sergeant Volkhardt
  [Broadway]
1925
Bernie Kaplan
  [Broadway]
1923
Flik
Tito Beppi
  [Broadway]
1921
Achille Cortelon
  [Broadway]
1921
Macbeth
  [Broadway]
1920
Mouzon
  [Broadway]
1919
Neri Chiaramantesi
  [Broadway]
1919
Neri Chiaramantesi
  [Broadway]
1918
Milt Shanks
  [Broadway]
1917
Colonel Ibbetson
  [Broadway]
1903
Mr. Sheldon
  [Broadway]
1903
Performer
  [Broadway]
1903
Giuseppe
  [Broadway]
1902
Giuseppe
  [Broadway]
1901
Performer
  [Broadway]
1901
Performer
  [Broadway]
1900
Frank Turner
Lionel Barrymore News
SITI Company Announces Details for Finale Season
by Chloe Rabinowitz - Feb 2, 2022
The award-winning SITI Company has announced details for its Finale 30th Anniversary Season. At the conclusion of the finale season, in December 2022, SITI Company will cease to operate in its current iteration as a touring, teaching, performing ensemble with an administrative staff and a studio.
The Theater Project Offers Three Holiday Programs
by A.A. Cristi - Nov 10, 2021
In the spirit of "you can never put too many ornaments on a Christmas tree," The Theater Project is offering not one but three holiday programs to kick off the season right after Thanksgiving.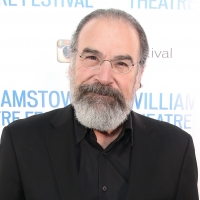 Jason Sudeikis, Jean Smart & Mandy Patinkin to Star in IT'S A WONDERFUL LIFE Table Read
by Michael Major - Nov 2, 2021
Sudeikis will star as George Bailey with his real-life uncle, George Wendt, playing Uncle Billy. Jean Smart, Rosario Dawson, Mark Hamill, Martin Sheen, Mandy Patinkin, Lou Diamond Phillips, Phil Lamarr, Ben Mankiewicz, Ron Funches and Ed Harris will also appear in the reading. The event will be hosted by Tom Bergeron.
CAPA Celebrates The Southern Theatre's 125th Birthday With a Free Open House
by Stephi Wild - Sep 2, 2021
Proudly listed on the National Register of Historic Places, the Southern Theatre opened on September 21, 1896, as a "modern," jewel box-style opera house, offering performances from some of the greatest names of the theatrical world and a new genre called Broadway.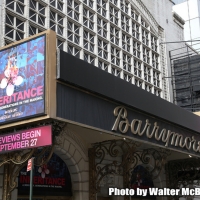 Theater Stories: CURIOUS INCIDENT, THE BAND'S VISIT, THE INHERITANCE and More About the Ethel Barrymore Theatre
by Chloe Rabinowitz - Apr 11, 2021
Today's Theater Stories features the Ethel Barrymore Theatre! Learn about Ethel Barrymore herself, shows to have graced the theatre's stage, including An Evening with Patti LuPone and Mandy Patinkin, Chaplin, The Curious Incident of the Dog in the Night-Time, The Band's Visit, The Inheritance, and many more!
The Strand Theatre Will Stream YOU CAN'T TAKE IT WITH YOU
by Stephi Wild - Jan 4, 2021
The Strand Theatre will stream the film You Can't Take It With You on Friday February 19.
BWW Review: A CHRISTMAS CAROL - THE RADIO PLAY at Ford's Theatre
by Roger Catlin - Dec 20, 2020
Craig Wallace returns for his fifth season as Ebenezer Scrooge in a production that's a tour de force in sound design.
BWW Review: One Actor, 25 Characters Bring Alive A CHRISTMAS CAROL at Ridgefield Theater Barn
by Bruce Apar - Dec 7, 2020
When the ghost of Scrooge's deceased partner Jacob Marley shows up to apprise him of the three visitations coming his way, if you close your eyes, Mr. Spaddacino would have you believing there were two actors on stage. It's a lot of fun to watch -- and hear.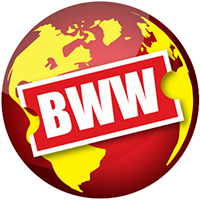 Ojai Art Center Theater Presents IT'S A WONDERFUL LIFE Radio Play
by Stephi Wild - Dec 7, 2020
Thanks to Broadway On Demand and Director Gai Jones the Ojai Art Center Theater presents "It's A Wonderful Life A Live Radio Play" Saturday, December 12 at 7 pm through Saturday, December 19 at midnight. This unique streaming production comes as OACT's first show since the pandemic caused them to cancel the second play in their 2020 season.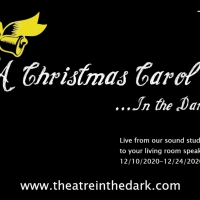 Theatre In The Dark To Present Live Online Performances Of A CHRISTMAS CAROL IN THE DARK
by A.A. Cristi - Nov 20, 2020
Theatre in the Dark, the two-year-old Chicago theater company whose original audio play retelling of H.G. Wells' WAR OF THE WORLDS was the breakout hit of the fall season, will follow up with live online performances of A CHRISTMAS CAROL IN THE DARK for 10 special performances from December 10 through 24.
Lionel Barrymore Frequently Asked Questions
How many Broadway shows has Lionel Barrymore been in?
Lionel Barrymore has appeared on Broadway in 18 shows.
How many West End shows has Lionel Barrymore been in?
Lionel Barrymore has not appeared in the West End