Review: THE SUMMER CLUB celebrates The Levoy Theatre's 6th Anniversary Gala
The Levoy Theatre opened in 1908 with a theatre on the first floor and a dance hall on the upper level. By the 1920's "The New Levoy" was expanded and seen as a "second to none" Vaudville House. Through the 1930's-40's it was taken over by Warner Bros. and became home to movie goers. During the 1950's the theatre declined as television became readily available. Joey Pierce was the founding member of the Levoy Preservation Society in 1955 and restoration began. In 2008 a newly formed board was able to convince City fathers to finance the restoration that you see today.
This was a special night to celebrate the 6th Anniversary of the beautiful Levoy, a
stand out structure that lights up the main street in downtown Millville. Several patrons and friends dressed in their best party attire excitedly buzzing about the building enjoy the festivities, the food, the silent auction and especially their special musical event featuring The Summer Club band and singers.
Now in their 4th year the "Clubbers" take us back to an era when life was cooler,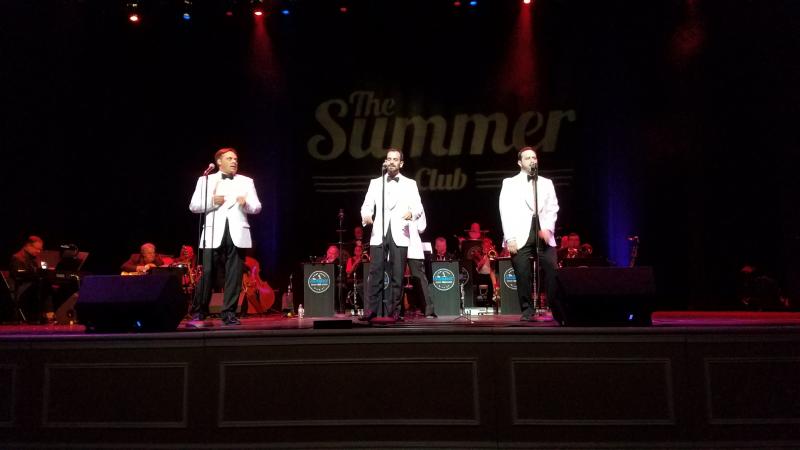 music was snappier, and everyone drank their martinis straight up and their bourbon neat. This swinging evening of singing, dancing and fantastic fun features Jeff Coon and some of his most talented and entertaining friends from Philadelphia and New York along with an incredible 17-piece, live Big Band.
The Philly- based cast constantly features several rotating talents from the Philly and the Delaware Valley and often supports numerous charities. Club Founder and Executive Director Jeff Coonis a professional actor/singer who has appeared in over 100 productions. Summer Club regulars feature JP Dunphy who's been seen across the Philadelphia area in Sunset Boulevard, Forever Plaid, Mame, Annie, RENT etc. Michael Phillip O'Brien, a four time Barrymore Award Nominee, whose theater credits include New York's The York Theater and Jazz at the Lincoln as well as The Arden Theater, The Prince Theater and Bristol Riverside Theater.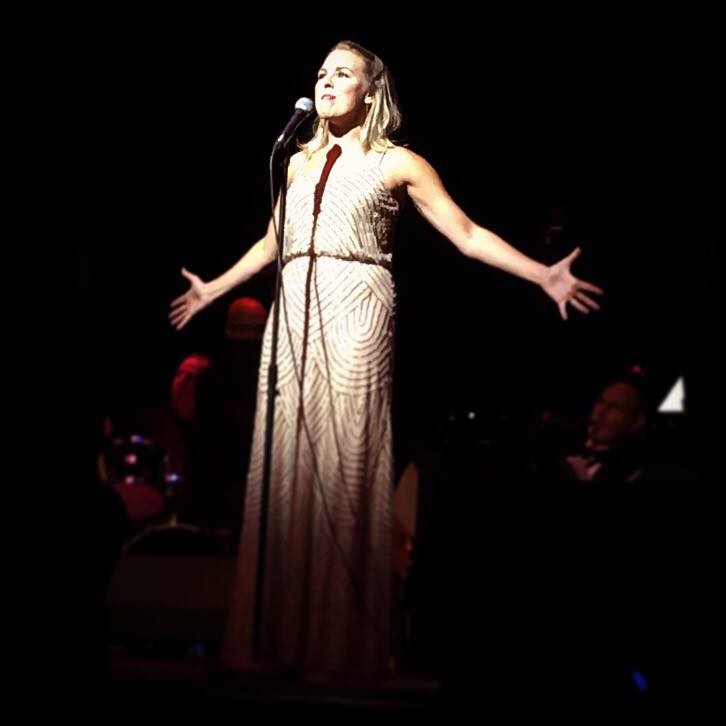 This special event calls for a special female guest singer/actress Philadelphia area's Jenna Pastuszek joins the 'fellas' and she was more than able to keep up with the fun. The 17 piece Big Band Orchestra is conducted by the award winning Larry Lees and his spot- on- incredible swinging musicians.
Coon opens with "Come Fly With Me"," other selections included "I've Got You Under My Skin", " The Lady Is A Tramp" to Michael O'Brien's "Beyond the Sea" and show stopping "Feeling Good". JP Dunphy's soaring baritone fills the room then shocks the crowd with a "Can't Take My Eyes Off of You" that rivals Frankie Valli. These guys sang their hearts out and enjoyed every minute on stage. Pastuszek simply dazzled with renditions of Garland's "The Man That Got Away" and a sweetly sung "Smile" as well as a Sinatra classic duet with Coon "Something Stupid". They had a great time clowning it up, Jeff, Michael and JP inviting all to join in the fun dancing at the foot of the stage on the specially installed Gala dance floor which several couples enthusiastically enjoyed!
Jeff and JP topped it off with a duet of "Me and My Shadow". There were familiar and delightful group numbers such as Guys and Dolls "Luck Be A Lady", "That's Life" and many more.
THE LEVOY THEATRE is located at 130 N. High St. Millville NJ 08332. For more about their 2018-19 season visit www.levoy.net or call 856.327.6400
Event Photos: Pati Buehler
Concert Photos Pati Buehler and Joey Abramowicz
Video: Courtesy The Summer Club
---
Join Team BroadwayWorld
Are you an avid theatergoer in Philadelphia? We're looking for people like you to share your thoughts and insights with our readers. Team BroadwayWorld members get access to shows to review, conduct interviews with artists, and the opportunity to meet and network with fellow theatre lovers and arts workers.
Interested? Learn more here.
---