MARC ANTHONY to Play at La Pelousse Del Jockey Club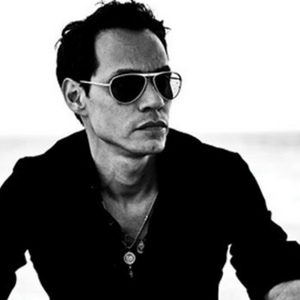 Marc Anthony will bring his Opus 2019 Tour to Lima as he performs at La Pelousse Del Jockey Club Aug. 17.
Anthony has 26 Billboard chart hits like "Vivir Mi Vida" with more than 350 million views in you tube and "Flor Pálida," with more than 80 million views on Vevo. In May 2015, he received his second Vevo PL certification for 100 million views of his video "A Quien Quiero Mentirle". Anthony Holds the Guinness World Record for best-selling tropical salsa artist and the most number-one albums on the Billboard Tropical Albums year-end charts.
Anthony began his recording career singing the English-language dance music known as freestyle, but he hit his stride between 1993 and 1997 with his first three salsa albums (Otra Nota, Todo a Su Tiempo, and Contra La Corriente). These productions established him as the top-selling singer in the history of the genre, able to sell out Madison Square Garden and prestigious venues internationally.
He received his first GRAMMY® in 1998 for Best Latin Tropical Performance for Contra La Corriente, followed by the first-ever Latin GRAMMY® Song of the Year award for "Dímelo"(I Need to Know) in 2000. With momentum from that hit single, Marc Anthony, his eponymous English-language album debut, went triple-platinum in the US, and helped usher in the Latin pop explosion of 1999-2000. In 2005 he received double best-album GRAMMYs® - Best Latin Pop Album for Amar Sin Mentiras, and Best Salsa Album for Valió la Pena.
In 2013, he released Marc Anthony 3.0, his first project of original music in the tropical genre in nearly a decade. The first single, "Vivir Mi Vida," which marked his reencounter with producer Sergio George, spent 18 consecutive weeks at #1 on Billboard, making it the longest-running #1 salsa single of all time. It received the Latin GRAMMY for Recording of the Year.
Anthony is in constant touring demand. In September 2015, he kicked off Unido2, his international tour with Carlos Vives. The Vivir Mi Vida world tour, one of PollStar's top selling tours of 2013, was extended to May 2014 by popular demand, and received a Premio Juventud for Super Tour of the Year. Gigant3S, his US and Latin American tour with Marco Antonio Solis and Chayanne, topped 2012's Billboard Hot Latin Tours charts.
Marc Anthony has sold over 12 million albums worldwide, receiving numerous gold and platinum certifications from the Recording Industry Association of America (RIAA) along the way; been recognized by New York magazine as one of the Ten Most Influential New Yorkers; was inaugurated into the Billboard Hall of Fame in 2012, and given a Lifetime Achievement Award by the Congressional Hispanic Caucus Institute in Washington D.C. in September 2009. Marc has received a total of 29 Premio Lo Nuestro Latin Music awards and an Excellence Award, the most of any male solo artist. Since 2014 he's received the ASCAP Founders Award, twelve Billboard Latin Music Awards, three Billboard Awards, and other important recognitions.
For more information about Marc Anthony and his tour stop, tap here.
More Hot Stories For You