Latest News on Voza Rivers
Voza Rivers News
Houses on The Moon to Honor Jane Dubin and Aaliytha Stevens at Their AMPLIFY 2022 Gala Celebration
by Chloe Rabinowitz - Aug 25, 2022
New York Off-Broadway theatre company, Houses on The Moon, will honor Tony Award-Winning producer Jane Dubin and SpotCo COO Aaliytha Stevens at their AMPLIFY 2022 Gala Celebration on Monday, October 3, 2022 at Green Room 42 (4th Floor, Yotel, 570 10th Avenue).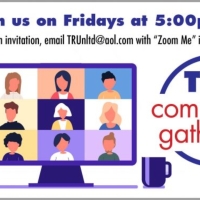 TRU Community to Host Gathering Via Zoom HARLEM AND BEYOND: AMPLIFYING THE VOICES OF DIVERSITY, A CONVERSATION WITH VOZA RIVERS
by A.A. Cristi - Aug 9, 2022
A dependable haven for artists in isolation, Theater Resources Unlimited (TRU) is now into its second year of non-stop weekly Community Gatherings this Friday, having offered to date over 100 conversations and unlimited camaraderie since April 17, 2020.
TRU to Present 'A Stellar Conversation: The Power Of Hybrid And Live Streaming For Theater'
by Chloe Rabinowitz - Aug 4, 2022
Join TRU on 8/5 for an illuminating conversation about how streaming can offer limitless possibilities for live entertainment professionals looking to expand their reach.
Britton & The Sting, Irene Gandy and More Complete the Lineup for TEDxBroadway TEN
by Chloe Rabinowitz - May 2, 2022
 The TEDxBroadway TEN stage is now set as organizers today revealed the final speakers rounding out the complete lineup for the milestone event being held Tuesday, May 17 at 1pm Eastern.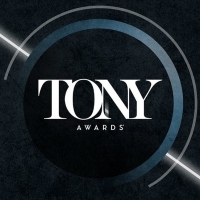 Fred Gallo, Irene Gandy, Beverly Jenkins & New Federal Theatre Will Receive 2020 Tony Honors
by Nicole Rosky - Aug 4, 2021
The Tony Awards Administration Committee has announced that they will present the 2020 Tony Honors for Excellence in the Theatre to four outstanding contributors to the Broadway industry - Fred Gallo, President of PRG Scenic Technologies; Broadway press agent Irene Gandy; stage manager Beverly Jenkins and New Federal Theatre, Woodie King, Jr. Founder.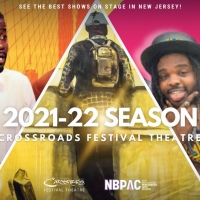 Crossroads Theatre Company Announces 2021-2022 Season
by Stephi Wild - Jun 11, 2021
Crossroads Festival Theatre consists of two installments: Fall Festival and Spring Festival, running September 22 – October 10, and June 7 to June 26, 2022, respectively.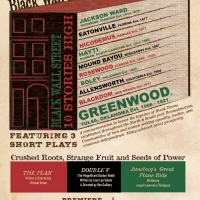 Three Theatre Companies Unite For Black Wall Street Festival
by Chloe Rabinowitz - May 10, 2021
Theatre companies from Los Angeles and New York unite to create the Black Wall Street Festival. 2021 marks the centennial of the Black Wall Street Massacre, a two-day event that concluded on June 1, 1921.
Jazzmobile Celebrates International Jazz Day With Virtual Presentation Of Keep The Music Playing
by A.A. Cristi - Apr 30, 2021
Jazzmobile's community concert "Keep The Music Playing" is back with nearly 60 stellar Jazz musicians who are donating their performance to support Jazzmobile, and its performance & education programs!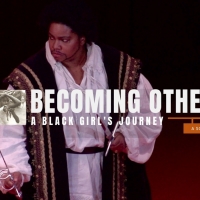 International Partners To Launch Virtual Performance Of The World Premiere Of BECOMING OTHELLO: A Black Girl's Journey
by Stephi Wild - Dec 9, 2020
The Harlem Shakespeare Festival in partnership with The National Arts Club is pleased to announce the World Premiere of BECOMING OTHELLO: A Black Girl's Journey, a solo, multimedia theatrical performance recorded live at The Center at West Park and streamed on Zoom, Monday, December 14th at 7:00pm.
Winners Announced For 2020 AUDELCO Awards
by Stephi Wild - Dec 4, 2020
The 48th Annual Vivian Robinson AUDELCO Awards occurred virtually on Monday, November 30, 2020 at 7pm hosted by Roger Guenveur Smith, the AUDELCO award winning actor, best known for his "The Huey P. Newton Story" and as Smiley in Spike Lee's "Do the Right Thing"! and LaChanze, AUDELCO award winner for "The Secret Life of Bees" and 2006 Tony award winner for "The Color Purple".