Latest News on Thomas Martin
Latest News on Thomas Martin
Stage Credits
Productions
[Regional (US), 1952]
Lyrics
Thomas Martin News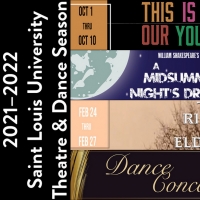 Saint Louis University Theatre & Dance Program Announces 2021'Ä"2022 Performance Season
by Chloe Rabinowitz - Jul 20, 2021
The Saint Louis University Theatre & Dance Program of the Department of Fine and Performing Arts has announced its line-up for the 2021-2022 University Theatre & Dance Season. The selections for this season consist of traditional and contemporary works, as well as original work from university students.
BSO Announces First-Ever Youth and Family Concert Streams on BSO NOW
by Chloe Rabinowitz - Feb 5, 2021
During the period of live performance hiatus since March 2020 due to the COVID-19 pandemic, the Boston Symphony Orchestra continues to present its annual Youth and Family Concerts, offering free and discounted ticket programs to first-ever online performance streams launching in March and April on BSO NOW.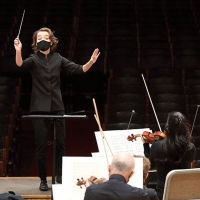 Anna Rakitina Makes her BSO Conducting Debut with BSO NOW Stream of Prokofiev, Arvo Pärt, and Stravinsky
by Chloe Rabinowitz - Jan 26, 2021
On Thursday, January 28, at noon, the¬†BSO NOW¬†concert streaming platform will feature BSO Assistant Conductor¬†Anna Rakitina¬†and the¬†Boston Symphony Orchestra¬†in a program that examines the role of place and home in an artist'Äôs experience'ÄĒthe final in a series of three new January¬†BSO NOW¬†streams with the theme 'New Beginnings.'
New BSO NOW Stream Launches Today With Works by Kareem Roustom, Piazzolla, and Hindemith
by Chloe Rabinowitz - Jan 21, 2021
BSO NOW offerings include three Boston Symphony Orchestra performance streams with the theme 'New Beginnings', available on January 14, 21 and 28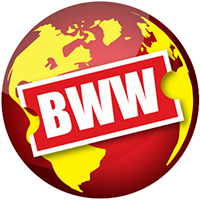 Bronx Arts Ensemble Announces Winter Concert Season With Focus On Bronx Teaching Artists'ÄĮ'ÄÖ'Āü'Āü'ÄäÔĽ¬Ņ'ÄČ
by Stephi Wild - Jan 15, 2021
Bronx Arts Ensemble(BAE) announces its 2021 Winter concert season, highlighting the resilience of Bronx Teaching Artists.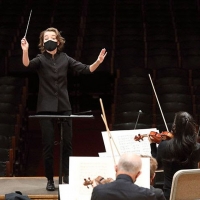 Andris Nelsons Returns to BSO After Nearly a Year's Absence Due to the Pandemic; New Online Programming Announced
by Chloe Rabinowitz - Jan 7, 2021
Boston Symphony Orchestra has announced new BSO NOW video streams for January, plus much more! Thursday, January 14, at noon: Stefan Asbury leads a Boston Symphony Orchestra program including Thomas Adès' Dawn, Debussy's Printemps, Vaughan Williams' The Lark Ascending with violin soloist Elena Urioste, and more.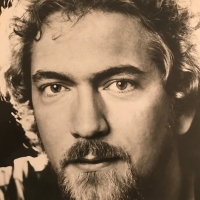 BWW Interview: Richard Stilwell of PELLEAS ET MELISANDE at New York City Opera
by Erica Miner - Aug 14, 2020
the exquisite voice, dramatic stage presence and winning personality of this Grammy-nominated artist have garnered kudos throughout the opera world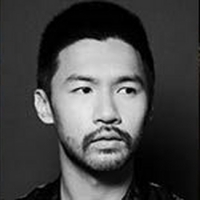 Conrad Tao, Thomas Adès and More Perform in Week 7 of the 2020 TANGLEWOOD ONLINE FESTIVAL
by Chloe Rabinowitz - Aug 10, 2020
The Tanglewood 2020 Online Festival is being offered in response to continuing concerns over the spread of COVID-19 and official crowd restriction policies that have necessitated the cancellation of the festival's live performance series.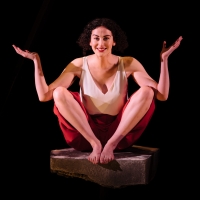 BWW Review: COLLAPSIBLE, Bush Theatre
by Charlie Wilks - Feb 8, 2020
The Bush Theatre's studio feels like a perfect place for this play, as it demands close proximity between the audience and actor. Sitting on a raised ledge, Essie tells us the story of her job displacement, intertwining conversations she's had with her friends, family and former partners. Her aim is to make a list of words that describe her - in order for her to pull them out when being asked about herself in interviews. Words like smart, practical, and perfectionist are a few that have been chosen to be used.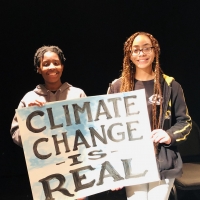 That Uppity Theatre Company Stages 2019 Climate Change Theatre Action Event
by A.A. Cristi - Jan 16, 2020
On December 13, 2019 at the Mark Wilson Theatre on the campus of St. Louis University, Playhouse Emissions: Climate Change Theatre Action St. Louis 2019 was presented as part of the international Climate Change Theatre Action 2019.