Latest News on Tara Martinez
Tara Martinez News
BWW Review: Sold-Out Don't Tell Mama Crowd (Hearts) MAMA'S BOYS (HEART) THE EIGHTIES
by Stephen Mosher - Jun 5, 2022
The Boys are back! Mama's Boys, that is. And their Eighties-themed show had the Don't Tell Mama clientele screaming and cheering on Friday night.
BWW Interview: Catching Up With The Men of MAMA'S BOYS (HEART) THE 80'S at Don't Tell Mama
by Stephen Mosher - May 21, 2022
The popular Boy Band of the cabaret scene is back with a fun new show, and they can be found at Mama's on June 3rd. Today, though, they can be found chatting with Broadway World Cabaret.
BWW Review: MAC AWARDS CEREMONY at Symphony Space Featuring The Photography of Helane Blumfield
by Stephen Mosher - Apr 15, 2022
The thirty-sixth annual MAC Awards were presented on Tuesday night in a ceremony that was widely remarked upon for the length of its duration.
Photos: On the Red Carpet at the 2022 MAC AWARDS
by Genevieve Rafter Keddy - Apr 13, 2022
The 36th MAC Award Winners were announced Tuesday, April 12, 2022 at a LIVE ceremony at NYC's Symphony Space. BroadwayWorld was there and you can check out the photos here!
Photos: March 29th THE LINEUP WITH SUSIE MOSHER at Birdland Theater by Stewart Green
by Stephen Mosher - Apr 1, 2022
Susie Mosher puts the focus on the cabaret community this week at THE LINEUP.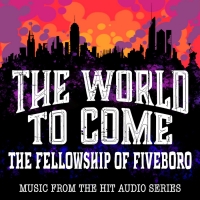 World Premiere EP THE FELLOWSHIP OF FIVEBORO, Out Digitally On April 22
by A.A. Cristi - Mar 30, 2022
The Fellowship of Fiveboro, a world premiere release of songs from the hit audio series, The World to Come, will be available digitally for both download and streaming on Friday, April 22nd, with presale available on iTunes and Amazon beginning on Friday, April 1st.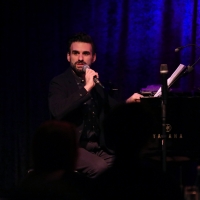 Photos: Guest Pianists Populate March 13th THE LINEUP WITH SUSIE MOSHER at Birdland Theater
by Stephen Mosher - Mar 18, 2022
Susie Mosher always keeps the talent on the stage classy but this week there was a plethora of piano players to liven things up.
BWW Review: Mark MacKillop Sings His DUETS At Birdland
by Bobby Patrick - Mar 17, 2022
Mark's entire evening felt like a party where everyone was just tipsy enough to have some fabulously creative, freewheeling fun - madcap would be the word that comes to mind to describe the show.
Photos: Mark MacKillop Brings DUETS To Birdland
by A.A. Cristi - Mar 16, 2022
Mark Mackillop star of West Side Story, Anastasia and Dirty Dancing, made his Birdland debut with a concert called 'Duets' on Monday, March 14.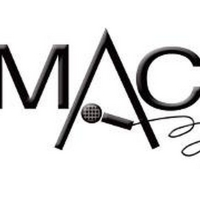 2022 MAC Award Nominees Announced; View the Full List
by Chloe Rabinowitz - Mar 7, 2022
The Manhattan Association of Cabarets has announced the 2022 MAC Award nominees. The nominees were determined by votes cast by the active MAC membership, except for the song and recording categories, which were determined by special committees.
Tara Martinez Videos

BWW TV: Go Inside Cabaret's Biggest Night at the MAC Awards!
by BroadwayWorld TV - Mar 29, 2019
The 33rd Annual MAC Awards were handed out on Tuesday night, March 26, during a glitzy evening at New York City's SONY Hall.