Latest News on Su Pollard
Su Pollard News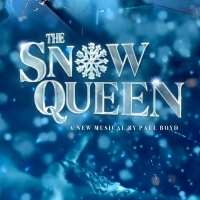 THE SNOW QUEEN Will Open in Belfast in 2022
by Stephi Wild - Jun 9, 2022
The Lyric Theatre Belfast has commissioned writer/director Paul Boyd to create an all-new musical adaptation of Hans Christian Andersen's beloved adventure story The Snow Queen to run at Northern Ireland's national producing theatre from 25th November 2022.
Over £45,500 Raised at This Year's Acting for Others West End Flea Market Featuring SIX, LIFE OF PI & More
by Chloe Rabinowitz - May 23, 2022
Theatrical charity Acting for Others today announced that over £45,500 – nearly double the amount in 2019 – was raised at the West End Flea Market on Saturday 21 May held at St Paul's Church in Covent Garden, with thousands of people in attendance.
Shows Confirmed For The Acting For Others West End Flea Market
by Stephi Wild - May 13, 2022
Top West End theatre shows participating in this year's West End Flea Market, run by theatrical charity Acting for Others, have been announced. The event will take place on Saturday 21 May at St Paul's Church, Covent Garden, from 10.30am – 1pm. Entry is £1.
Su Pollard Will Play The Wicked Queen in SNOW WHITE & THE SEVEN DWARFS at Sunderland Empire
by Stephi Wild - Sep 27, 2021
Su Pollard will be returning to thrill pantomime audiences as the Wicked Queen in Snow White & the Seven Dwarfs from Friday 10 December 2021 – Sunday 2 January 2022. 
Su Pollard Returns to the Stage With Tour of HARPY
by Stephi Wild - Aug 11, 2021
Written by award-winning playwright Philip Meeks (Kiss Me Honey, Honey!; Murder, Margaret and Me; The Legend of Sleepy Hollow), the play was originally crafted with Su Pollard in mind. This exciting reinterpretation will be helmed under the direction of Abigail Anderson (Pride and Prejudice, UK and South Korean tour; Macbeth and Much Ado About Nothing, Merely Theatre).
Playground Theatre Announces December Shows
by Stephi Wild - Nov 27, 2020
The Playground Theatre is to re-open next week with a programme of music, theatre and a pantomime starring national treasure Su Pollard. The West London venue initially re-opened in September but was forced to close again in November owing to changes in Government guidance.  Lift Off Live, a celebratory evening of live theatre and music accompanied by cocktails, will launch the programme on 3rd December.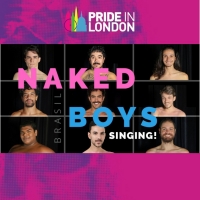 Elenco Do Musical NAKED BOYS SINGING! Brasil Participa Da Parada LGBTQIA+ De Londres
by A.A. Cristi - Jul 2, 2020
A convite do produtor inglês Peter Bull, o elenco da nova montagem brasileira do espetáculo 'Naked Boys Singing!' participou da Parada LGBTQIA+ de Londres, que esse ano ocorreu de forma online, devido ao período mundial de pandemia do Corona Vírus.
Helen Mirren, Miranda Hart and Michael Ball Front UNTIL THE CURTAINS RISE Fundraiser
by Chloe Rabinowitz - May 5, 2020
West End creatives and beloved celebrity favourites are rallying behind a fundraising initiative for the UK theatre community embattled by the COVID-19 epidemic to keep theatre alive Until the Curtains Rise.
HARPY Will Embark on UK Tour This Spring Starring Su Pollard
by Stephi Wild - Jan 13, 2020
Following a successful run at the Edinburgh Fringe Festival in 2018, personality and national treasure Su Pollard (Hi-De-Hi! and You Rang M'Lord?, BBC) returns to reprise her role in Harpy by award-winning playwright Philip Meeks (Kiss Me Honey, Honey!; Murder, Margaret and Me), as part of an extensive UK tour this Spring.
The Kings Theatre, Portsmouth Announces 2020 Lineup
by Stephi Wild - Jan 3, 2020
The Kings Theatre in Portsmouth has announced its exciting programme of shows with a vibrant line-up of comedy, plays and the best in musicals - starting 2020 in style.