Latest News on Shan Y. Chuang:
Latest News on Shan Y. Chuang
Shan Y. Chuang News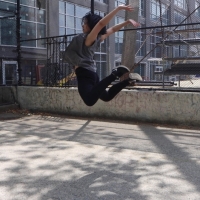 Queer Love Story To Be A Part Of Jamaica Center for Arts and Learning Building Equity Initiative
by A.A. Cristi - Aug 15, 2022
Katharine Pettit Creative - KPC, in partnership with Jamaica Center for Arts and Learning Building Equity Initiative, presents UNTITLED GIRL NARRATIVE.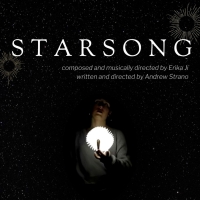 STARSONG By Andrew Strano And Erika Ji Now Available To Stream
by Team BWW - Aug 13, 2022
STARSONG, which debuted Off-Broadway at Rattlestick Playwright's Theatre as a part of the 2021 Global Forms Theatre Festival is now available to stream.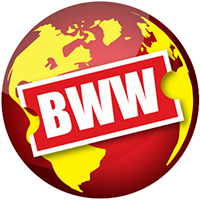 UNTITLED GIRL NARRATIVE to Premiere At Episcopal Actors Guild
by Marissa Tomeo - Apr 10, 2022
UNTITLED GIRL NARRATIVE depicts three young people, 'X', 'Y', and 'Z', and their exploration of identity, including gender, orientation, citizen versus immigrant status and shows these young people embracing their power & autonomy as BIPOC LGBTQ+ persons, following their journey of self discovery as they navigate childhood and adolescence.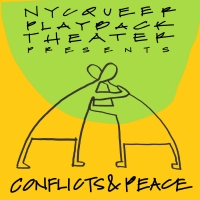 NYC Queer Playback Theater to Present CONFLICTS & PEACE
by Chloe Rabinowitz - Apr 4, 2022
Alight Theater Guild will produce NYC Queer Playback Theater with 'Peace & Conflict' on Saturday April 16 at 7:30 pm EDT in a virtual interactive playback performance. This event is open to all ages and orientations and will run approximately 90 minutes.
RHAPSODY M By Dennis Yueh-Yeh Li to Have Reading at the Voyage Theater
by Gigi Gervais - Dec 2, 2021
Voyage Theater Company will present a staged reading of RHAPSODY M, written and directed by Dennis Yueh-Yeh Li, on Saturday, December 11 at 3PM and at 7PM, as part of its PARTS UNKNOWN Play Reading Series.
Queens Theatre to Present First In-Person Play Readings Since Pandemic Shut Down
by Chloe Rabinowitz - Nov 5, 2021
Queens Theatre will mark its first in-person play readings since the start of the pandemic with two evenings of performances. 'SHORTS! An Evening of Short Plays' on Saturday, November 6th at 8 PM ET and 'MORE SHORTS! Another Evening of Short Plays' on Saturday, December 4th at 8 PM ET.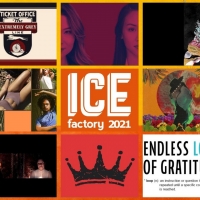 Ice Factory Festival Opens Tonight at the New Ohio Theatre
by Stephi Wild - Jun 30, 2021
Performances are Wednesdays-Saturdays, with a special closing night benefit performance of My Onliness on August 14. Learn more about how to purchase tickets here!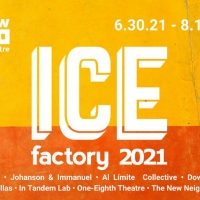 Ice Factory Festival Returns To New Ohio Theatre
by A.A. Cristi - Jun 3, 2021
New Ohio Theatre has announced that the 28th annual Obie Award-winning Ice Factory Festival will return to live in-person performances, featuring seven new works over seven weeks, June 30 - August 14, 2021, at New Ohio Theatre, located at 154 Christopher Street between Greenwich and Washington Streets in New York City.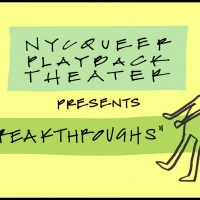 BREAKTHROUGHS to be Presented by NY Queer Playback Theater
by Chloe Rabinowitz - May 3, 2021
Produced by Alight Theater Guild, NY Queer Playback Theater will present a virtual, interactive playback performance to share and celebrate personal stories of 'Breakthroughs' on Saturday, May 8th at 1:30pm and 7:30pm EDT over zoom.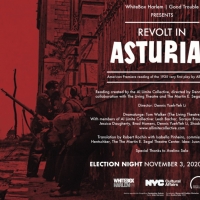 The Martin E. Segal Theatre Center and Whitebox Present a Reading of REVOLT IN ASTURIAS
by Stephi Wild - Nov 3, 2020
Join in for an American Premiere reading of the 1935 very first play by Albert Camus, written collectively with Jeanne-Paule Sicard, Yves Bourgeois and Alfred Poignant for Camus's anti-fascist Théâtre du Travail (Workers' Theatre) in Algiers, (Algeria) where he was born.
Shan Y. Chuang Videos
Stage Tube: Fan & Friends to Present THE KINDNESS PROJECT at Flamboyan Theater
by Stage Tube - May 31, 2016
Fan & Friends presents THE KINDNESS PROJECT, a work-in-progress presentation by Mabou Mines' 2015-2016 Resident Artist Chongren Fan, at the Flamboyan Theater at Clemente Soto Velez Cultural Center (107 Suffolk St, New York, New York 10002), on Thursday, June 2nd at 5:30pm and Friday, June 3rd at 8:30pm. Check out the video preview from rehearsal below.