Photo Flash: Inside NAAP & Prospect Theater's INTO THE WOODS In Concert Opening Night
National Asian Artists Project and Prospect Theater Company presented a sold-out concert reading of Stephen Sondheim and James Lapine's Into the Woods at The TimesCenter in New York on October 20. Scroll down for photos of backstage, performance and the reception.
Directed by Steven Eng with music direction by Kristen Lee Rosenfeld, the all-Asian American cast starred Katie Mariko Murray (Passion) as Cinderella, Alex Chester (How the Grinch Stole Christmas) as Little Red Riding Hood, Joanna Carpenter as the Baker's Wife, Karl Josef Co (CSC's Pacific Overtures) as Cinderella's Prince, Daniel J. Edwards (Anything Goes) as Rapunzel's Prince, Lydia Gaston (The King and I) as Jack's Mother, Ann Harada (Cinderella, Avenue Q) as the Witch, Kennedy Kanagawa (Dinner with Georgette) as Jack, Raymond J. Lee (Groundhog Day, Honeymoon in Vegas) as The Baker, and Jason Ma (writer/composer, Gold Mountain) as the Mysterious Man.
Other cast members included Rona Figueroa (Cinderella's Stepmother), Kimbirdlee Fadner (Florinda), Rebecca Lee Lerman (Lucinda), Colin Miyamoto (Steward), David Shih (Cinderella's Father, Wolf), Laura Yen Solito (Cinderella's Mother), Virginia Wing (Grandmother, Giant), and Xiaoqing Zhang (Rapunzel).
Members of the NAAP Broadway Community Chorus included Bianca Bastian, Kiet Tai Cao, Cailin Chang, Ann Chow, Shay Y. Chuang, Andy Danh, David Eng, Jiho Kang, Karin Kawamoto, Alex Lawrence, Linda Lee McBride, Mio Nakanishi, Anthony Obnial, Jeremy Rafael, Melissa Rivera, Kui-Fang Tseng, Viet Vo, Tomo Watanabe, Mandarin Wu and Layla Yu.
NAAP Kids - with current and alumni of NAAP's P.S. 124 Theatre Club included Astrid Chen, William Cui, Andrea Guo, Jack Robert Fadner, Mika Kwan, Michelle On, Gabriella Rodriguez, Kassidy Shyu, Maxmilan Shyu, Charlotte Wang, Sydney Wong, Madelyn Woo and Russell Yang.
The production and design team included Katrina Olson (Production Stage Manager), Hannah Barudin (Deck Stage Manager), Julie Miller (Line Producer) Jimm Halliday (Costume Designer), Cassey Kivnick (Associate Director), Alison Zador (Associate Costume Designer), Griffin Strout (Assistant Music Director), Zack Childers (Assistant Stage Manager), Bella Iorio and Elise Selah (Production Assistants).
Musical Director Kristen Lee Rosenfeld conducted the band with Griffin Strout (Piano), Kiku Enomoto (Violin), Clyde Daley (Trumpet), Josh Johnson (Reeds) and Matt Covey (Percussion).
This event is part of NAAP's annual Rediscover Series, which explores classic musicals with professional artists of Asian descent, proving that great works of theatre speak to all communities. The event is also part of Prospect's ongoing IGNITE concert series.
For more information, visit NAAProject.org or ProspectTheater.org.
Photo Credit: Lia Chang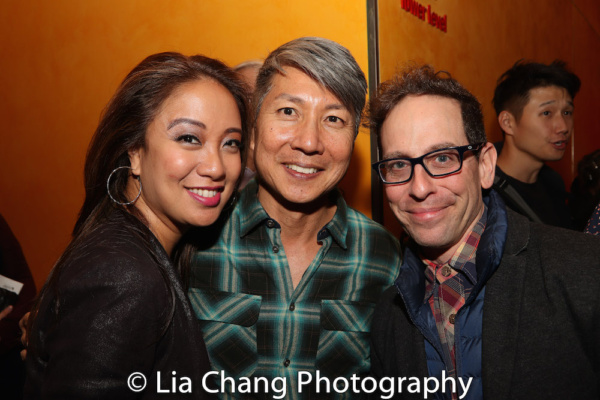 Jaygee Macapugay, Jason Ma and Garth Kravits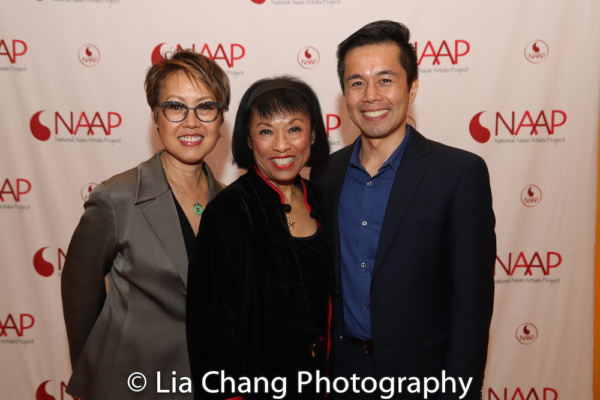 NAAP Co-founders Nina Zoie Lam, Baayork Lee and Steven Eng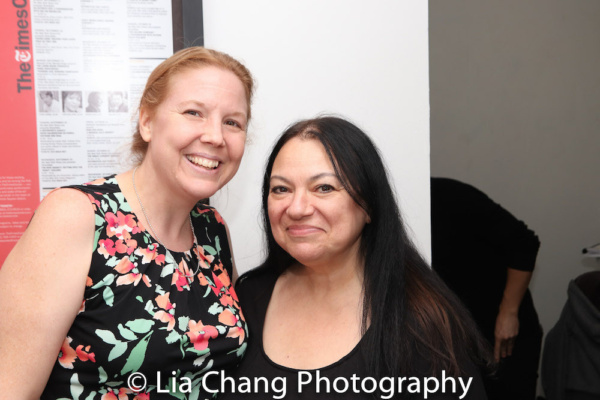 Prospect Theater Company's Producing Artistic Director Cara Reichel and Line Producer Julie Miller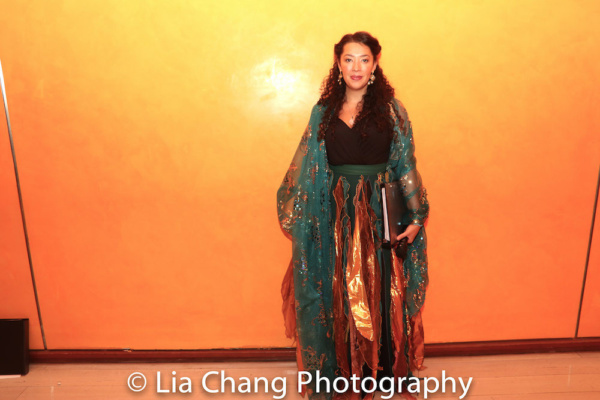 Backstage: Laura Yen Solito (Cinderella's Mother)

The Band: Kristen Lee Rosenfeld (Conductor), Griffin Strout (Piano) Kiku Enomoto (Violin), Josh Johnson (Reeds) Clyde Daley (Trumpet), Matt Covey (Percussion)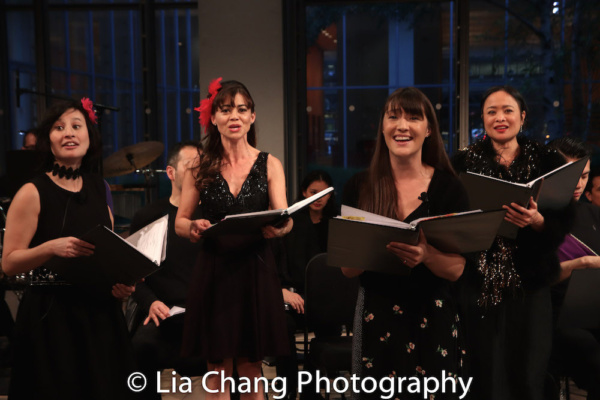 ReBecca Lee Lerman (Lucinda), Kimbirdlee Fadner (Florinda), Rona Figueroa (Stepmother), Katie Mariko Murray (Cinderella)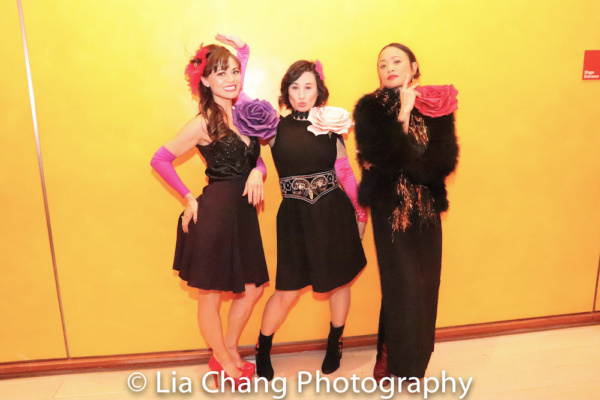 Backstage: Kimbirdlee Fadner (Florinda), ReBecca Lee Lerman (Lucinda), Rona Figueroa (Stepmother)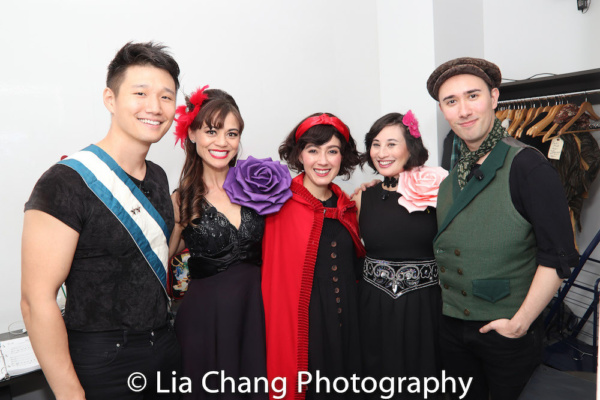 Backstage: Daniel J. Edwards (Rapunzel's Prince), Kimbirdlee Fadner (Florinda), Alex Chester (Little Red Riding Hood), ReBecca Lee Lerman (Lucinda) and Kennedy Kanagawa (Jack)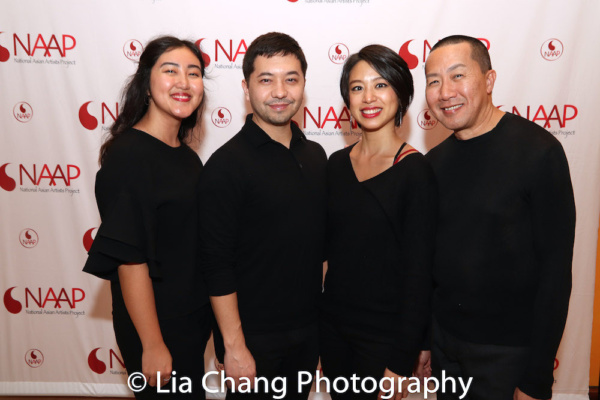 Wood Dwellers: Layla Yu, Alex Lawrence, Shan Y. Chuang and David Eng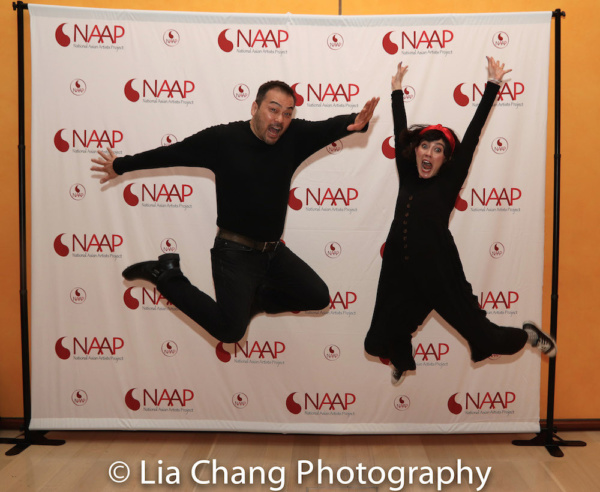 David Shih (Wolf) and Alex Chester (Little Red Riding Hood)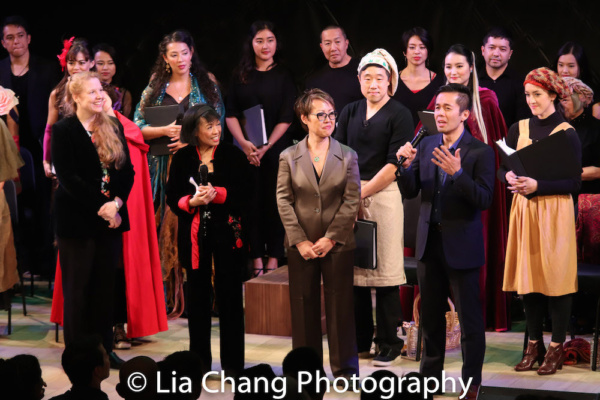 Opening Remarks: Prospect Theater Company's Producing Artistic Director Cara Reichel and NAAP Co-founders Baayork Lee, Nina Zoie Lam, Steven Eng & Company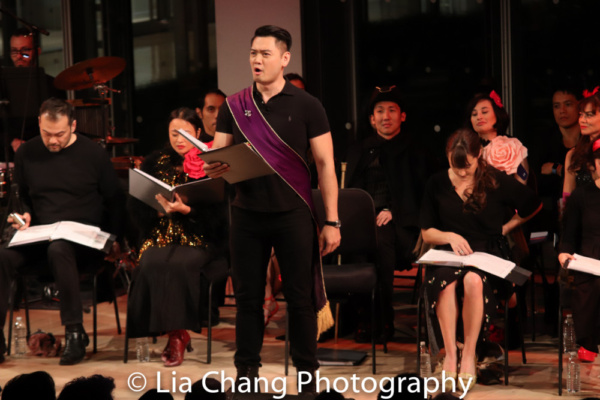 Karl Josef Co (Cinderella's Prince)
Raymond J. Lee (Baker), Joanna Carpenter (Baker's Wife)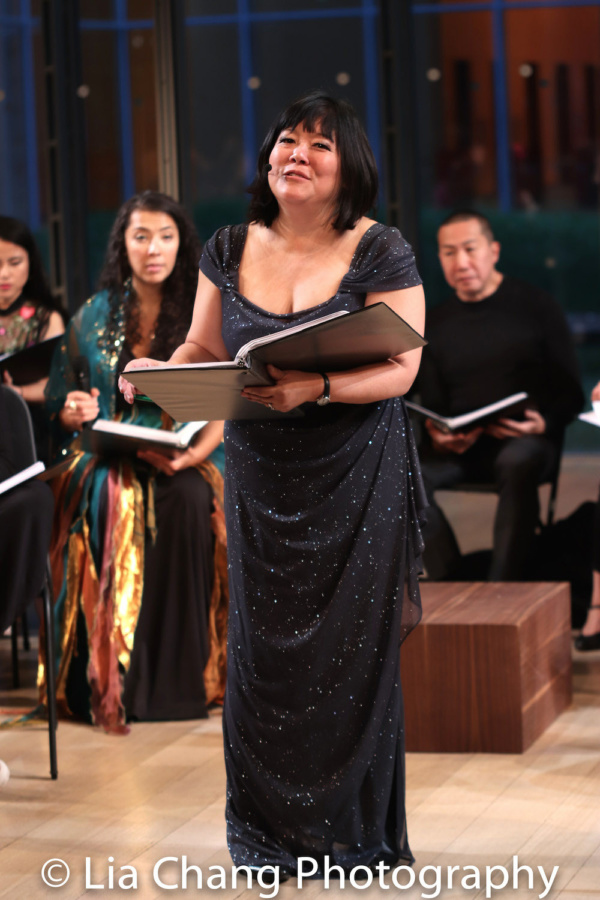 Ann Harada (Witch)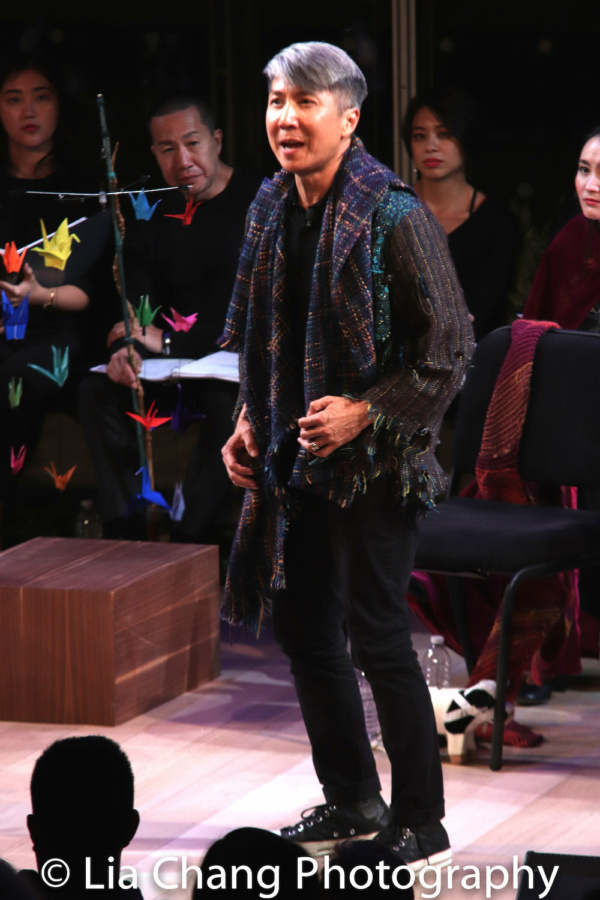 Jason Ma (Mysterious Man)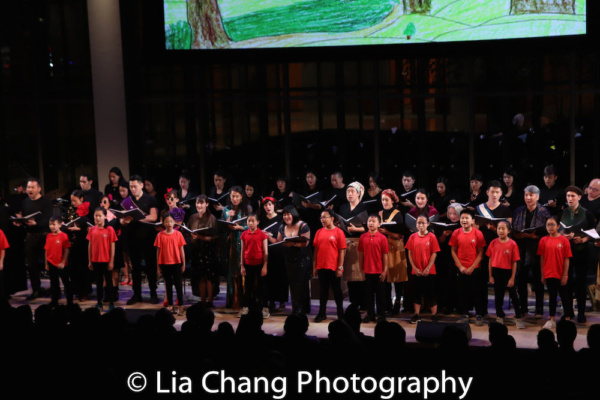 Children Will Listen (The Company)

NAAP Kids -with current and alumni of NAAP's P.S. 124 Theatre Club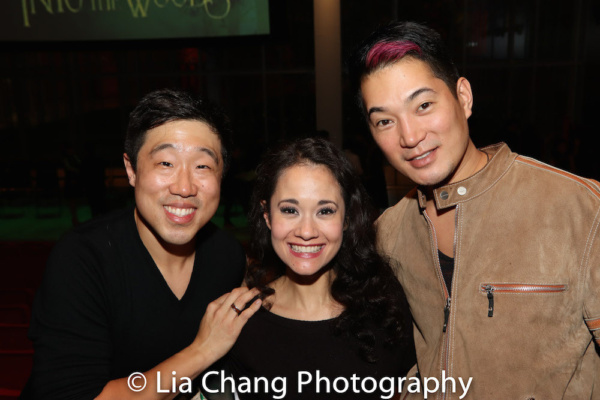 Raymond J. Lee, Ali Ewoldt, Austin Ku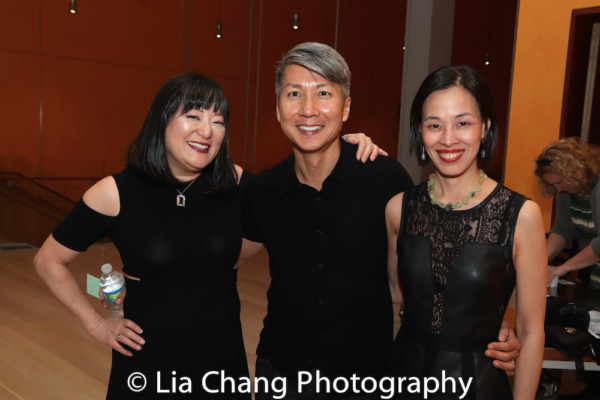 Karin Kawamoto, Jason Ma, Lia Chang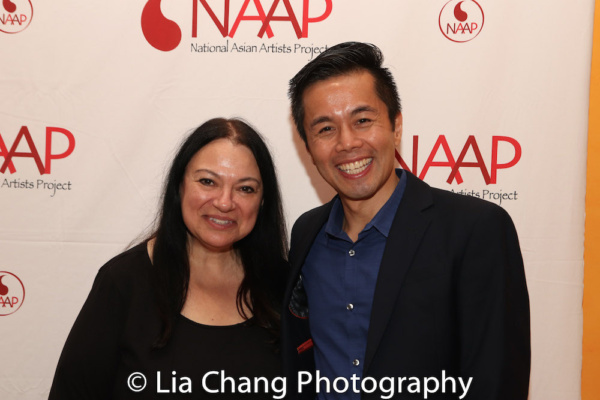 Line Producer Julie Miller, Director Steven Eng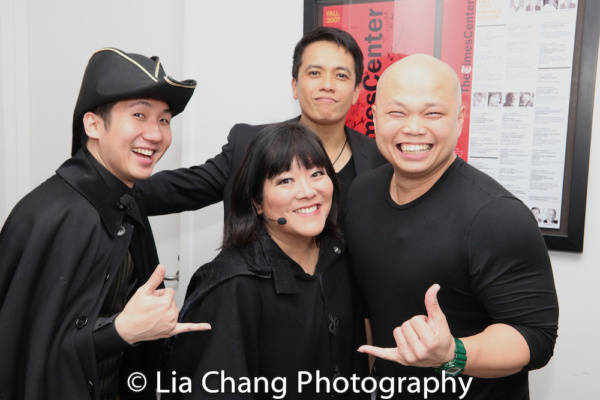 Colin Miyamoto (Steward), Ann Harada (Witch) and Chorus Members Jeremy Antonio Rafal, Viet Vo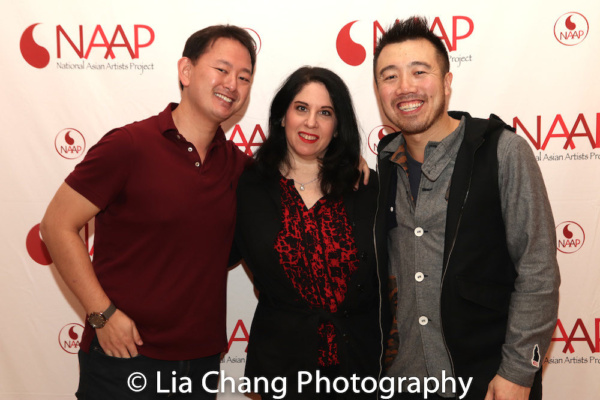 Chris Ee, Stephanie Grayson and Kevin Bang

Jason Ma, Lydia Gaston and Raymond J. Lee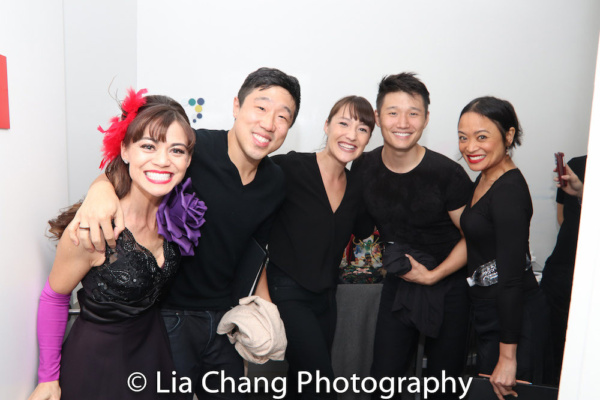 Kimbirdlee Fadner, Raymond J. Lee, Katie Mariko Murray, Daniel J. Edwards, Rona Figueroa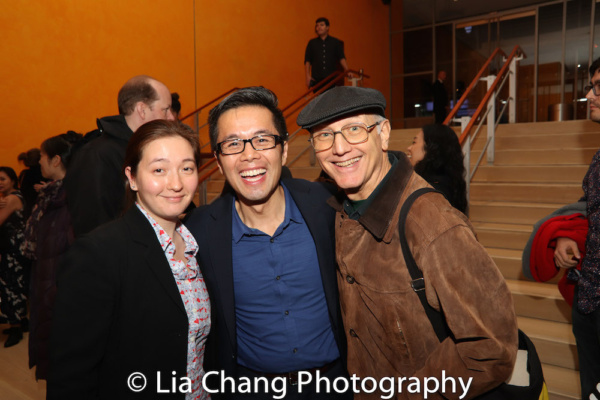 Associate Director Cassey Kivnick, Director Steven Eng and a guest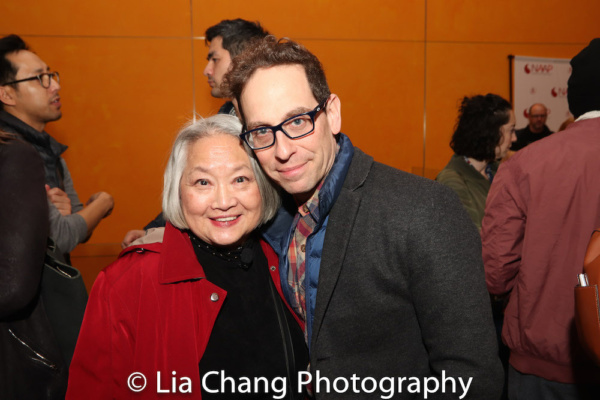 Virginia Wing and Garth Kravits

Raul Aranas, Alan Muraoka, Thom Sesma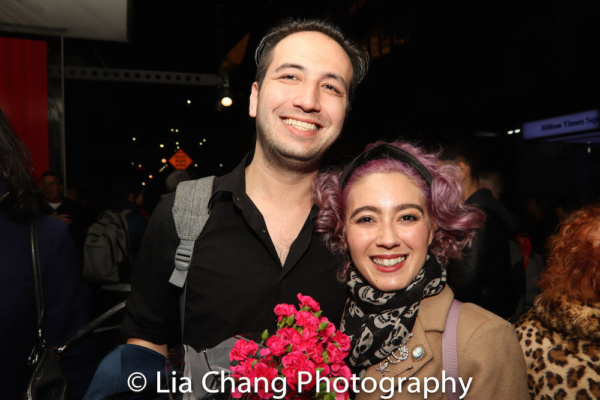 Matt Chester-Blank and Alex Chester-Blank

Costume Designer Jimm Halliday with NAAP Co-founders Steven Eng, Baayork Lee and Nina Zoie Lam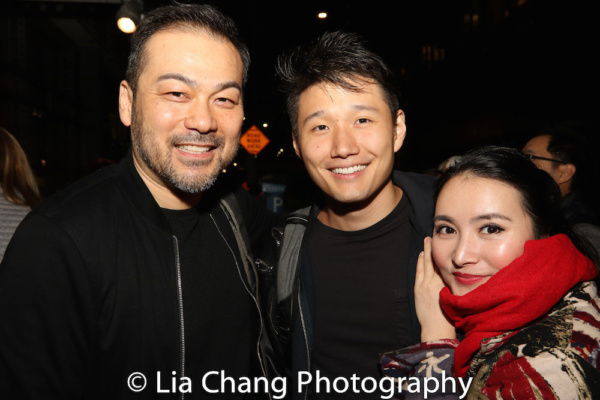 David Shih, Daniel J. Edwards, Xiaoqing Zhang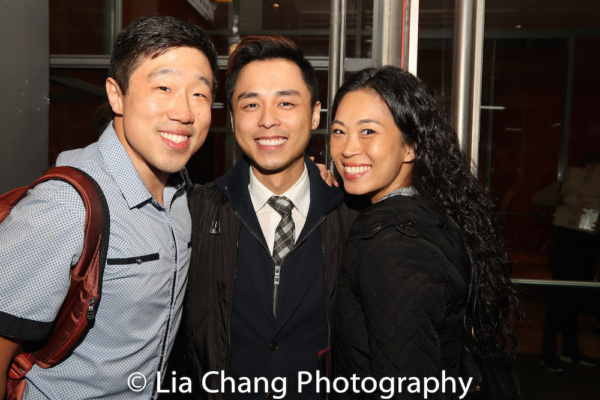 Raymond J. Lee, Jonny Lee, Jr. E J Zimmerman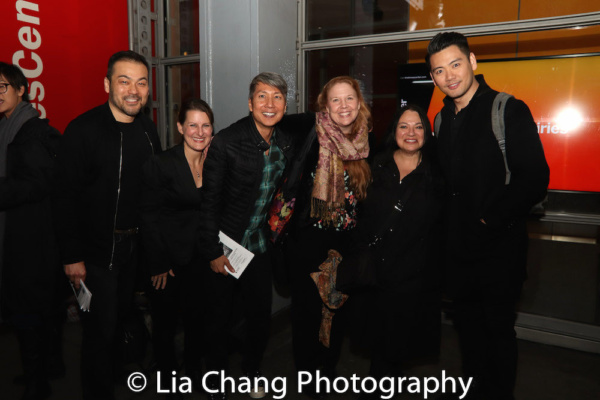 David Shih Kirsten Lee Rosenfeld, Jason Ma, Cara Reichel, Julie Miller and Karl Josef Co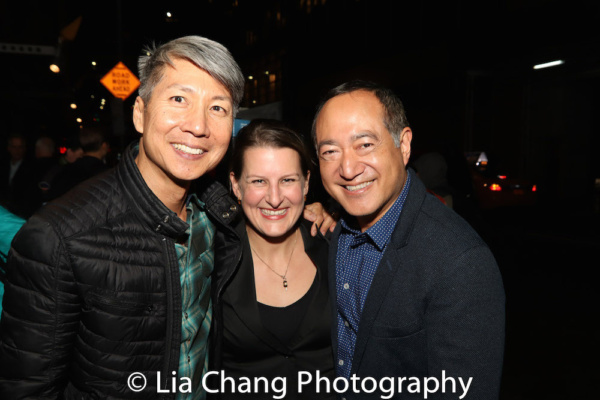 Jason Ma, Kristen Lee Rosenfeld and Alan Muraoka

Steven Eng, Ann Harada, Baayork Lee, Lia Chang and Jason Ma. Photo by Garth Kravits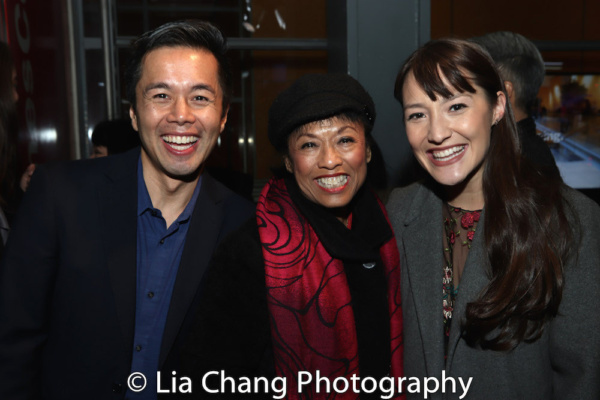 Steven Eng, Baayork Lee and Katie Mariko Murray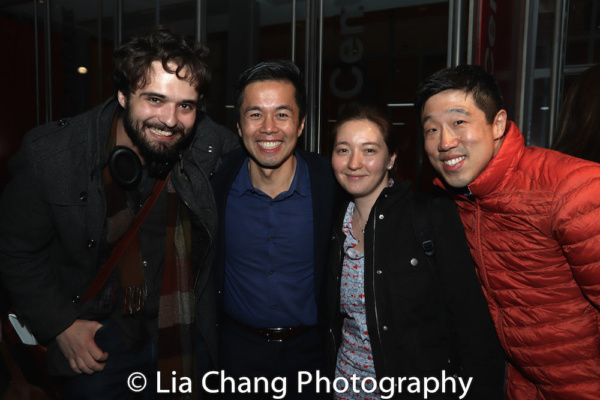 Zack Childers, Steven Eng, Cassey Kivnick and Raymond J. Lee