Latest News on Scott Coulter and
Latest News on Scott Coulter and
Scott Coulter and News
See Taylor Louderman's WRITE OUT LOUD, Countess Luann de Lesseps, Tom Kitt & More at Feinstein's/54 Below This Week
by Chloe Rabinowitz - Apr 25, 2022
This week, FEINSTEIN'S/54 BELOW, Broadway's Supper Club & Private Event Destination, will present some of the brightest stars from Broadway, cabaret, jazz, and beyond.
Michael Childer's Star Studded ONE NIGHT ONLY Sets 2022 Dates
by David Green - Feb 1, 2022
Barbara Sinatra Children's Center announces the return of "One Night Only' for the 16th year on November 9, 2022 at the McCallum Theatre produced by Michael Childers with returning director Scott Coulter and music director Todd Schroeder. The theme this year is "New York/New York" in all its glory from Harlem and the Cotton Club to Broadway and 42nd Street to Studio 54.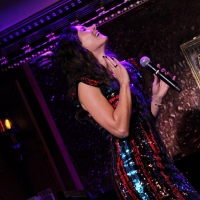 BWW Feature: Bobby's Best of 2021 - Cabarets, Clubs, and Concerts
by Bobby Patrick - Dec 29, 2021
Each of the shows mentioned below stood out this year in a year of people working hard to get back to work and who all deserve praise for doing so. With all that and a whole lot more in mind, here is the Best of Bobby - 2021 Edition: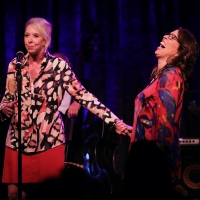 Photo Flash: Stewart Green Documents September 7th THE LINEUP WITH SUSIE MOSHER at Birdland Theater
by Stephen Mosher - Sep 12, 2021
When Susie Mosher has Julie Halston on the guest list, anything can happen... and usually does.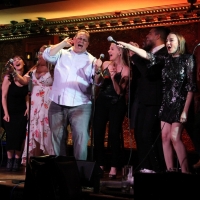 BWW Review: Scott Coulter And Friends: FROM DOLLY PARTON TO DAVID BOWIE Lands Spot On Target At Feinstein's/54 Below
by Bobby Patrick - Jun 30, 2021
Scott Coulter Brings A Roster of His Incredible, Usual Suspects To Feinstein's/54 Below To Give A Retrospective Of The Last 7 Years Of Spot On Entertainment With FROM DOLLY TO BOWIE
Hudson Theatre Presents The New Musical Comedy ELLIOT & ME
by A.A. Cristi - Mar 26, 2021
New Jersey Theatre Alliance presents Hudson Theatre Works' live filmed performance of the musical comedy, "Elliot & Me, streaming at your convince from April 1 thru April 4.  This event is part of the Alliance's Stages Festival, the state's largest annual theatre festival, which provides free and discounted theatre events for all ages throughout the months of March, April, and May. Tickets are $10.00 at On The Stage.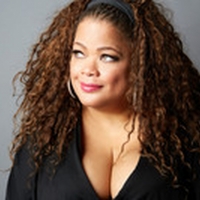 Adelphi PAC To Present a Holiday Show
by Stephi Wild - Dec 13, 2020
While 2020 has been an unusual year, the holidays are still a great time to celebrate. At 5 p.m. Sunday, December 20, Adelphi University's Performing Arts Center (PAC) will present 'The Most Wonderful Time of the Year,' a seasonal show for the whole family.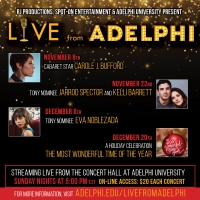 Adelphi Announces Live Concert Series
by Stephi Wild - Nov 2, 2020
Adelphi University, RJ Productions and Spot-On Entertainment are collaborating on a new concert series streaming live this November and December. 'Live from Adelphi Concert Series' will bring Broadway and cabaret stars together online for several concerts performed at Adelphi's Performing Arts Center (PAC) on Sunday afternoons at 5 p.m. Eastern.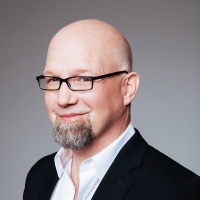 BWW Interview: Scott Coulter Helms The Latest Iteration Of Michael Childers' One Night Only
by David Green - Feb 10, 2020
Michael Childers' presents One Night Only benefitting the Barbara Sinatra Children's Center. a?oeThe Way We Were: Songs of the '70'sa?? features the best of Broadway and pop music from that era, for one performance only on April 22 at 6:30 pm, at The McCallum Theatre. With Direction & Choreography by Scott Coulter and Music Direction by Todd Schroeder, the cast features the best of Broadway and Hollywood performers. I had the chance to catch up with director, Scott Coulter, as he was preparing the production for rehearsal. Here are a few excerpts from that conversation:
The Cleveland Pops Orchestra Celebrates the Land of Oz
by A.A. Cristi - Oct 11, 2019
The Cleveland Pops Orchestra brings a?oeThe Wonderful Music of Oza?? to the stage on November 1st! Frank Baum's classic 1990 novel, a?oeThe Wonderful Wizard of Oza?? inspired storytellers and composers around the world and led to the music you will hear at the show!
Scott Coulter and Videos