Feature: TURN THE BEAT AROUND Returns 54 Below To The Disco Era
54 Below has a new monthly series that gives patrons a dance floor and a raising of the roof.
Nine years ago (give or take) NYC's new nightclub (one year old) 54 Below reached out to Scott Coulter to become one of their Directors of Original Programming, a job he shared with fellow New York show business proficients Lucia Spina and T. Oliver Reid. Scott's first pitch to the 54B powers that be was a regularly scheduled Disco show. That show took its first bow on June third, 2015. Since that day, Coulter and co. have played this show a couple of times a year, only, always twice in the same night because part of the evening's allure is the laying down of a dance floor so that audience members can shake their groove thang, shake their groove thang, yeah, yeah. There seems little to no point of going to the task and trouble of putting down that floor, if it is only to be used for a couple of hours, so everyone agreed that a seven pm and nine-thirty pm show should play, anytime that dance floor is down. After that first night of dancing the night away, Wall Street Journal reporter Will Friedwald (who attended in a white Saturday Night Fever suit) stated that the show should be a regular thing.
In the summer of 2022, after one of these occasional performances, 54 Below owner Richard Frankel approached Scott Coulter about turning the party into a regular event and, two months into 2023, TURN THE BEAT AROUND is the hottest party happening in cabaret and concert. With the start of these monthly evenings of live disco music and rug-cutting, Broadway World Cabaret reporter Belle Goodman offered up THIS rave review, and when Coulter and his cast of world class entertainers (many of whom are regulars with Scott Coulter's Spot-On Entertainment) returned for their February offerings last week, our own Bobby Patrick had THIS to say about the experience.
Four sold-out performances in the first two months of one calendar year is an indication that Scott Coulter's idea, all those years ago, was right on the money. But why did it take so long for the idea to really catch on? Why now?
Photos by Stephen Mosher; Visit the Stephen Mosher website HERE.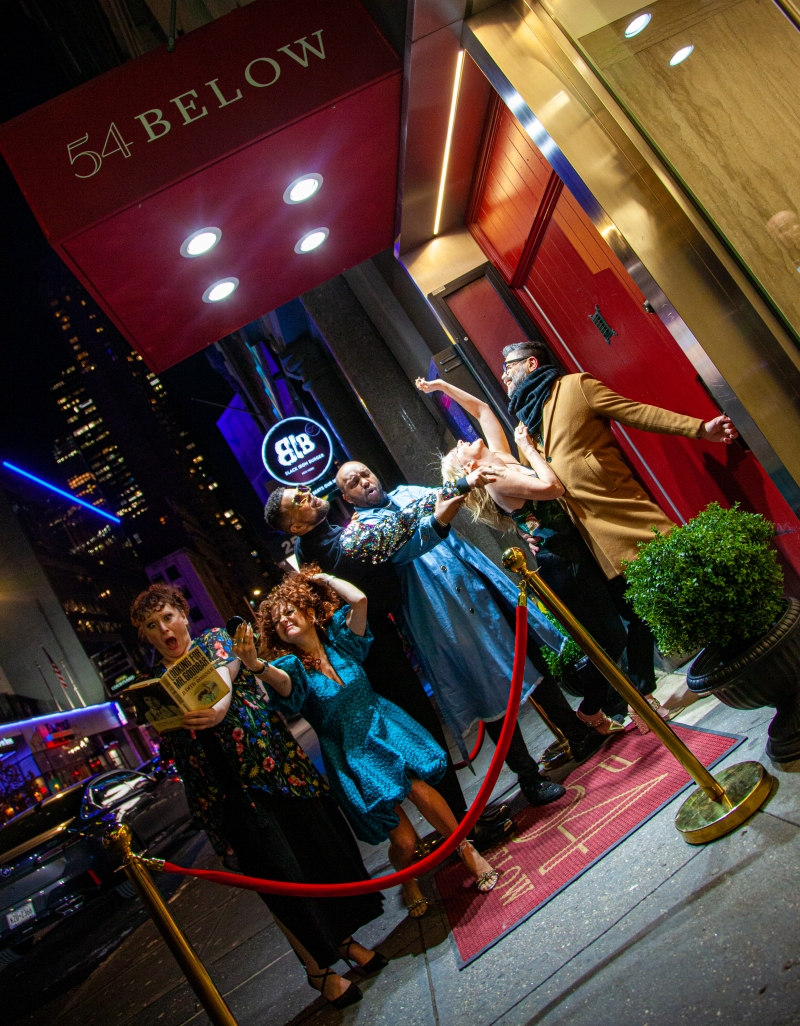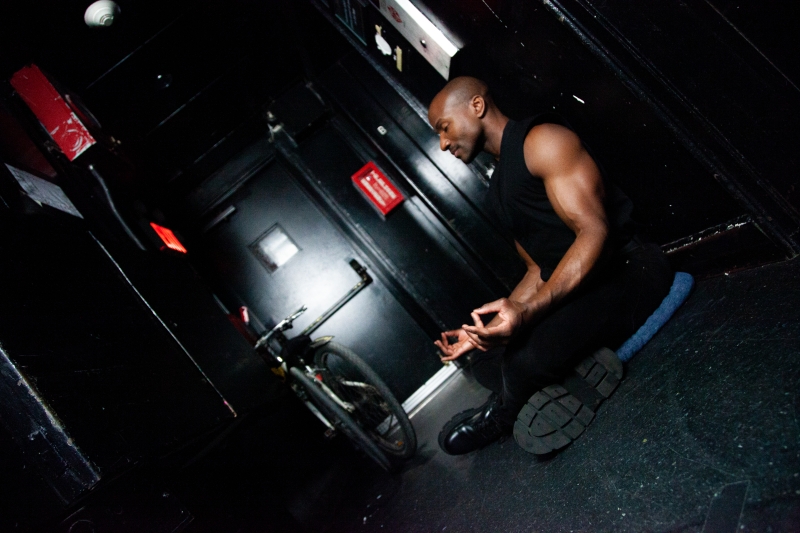 Photos, top to bottom: 1) Lorinda Lisitza, Kelli Rabke, Blaine Alden Krauss, Anthony Murphy, Jessica Hendy, Jairo Santrich, 2) Mike Schwitter, Michael Holland, Susan Agin, 3) Devin L. Roberts
When asked about his views on the merit of doing a Disco Dance Party these days, Mr. Coulter considers:
"The disco era came right after the turbulence of the 60s and Watergate and the Viet Nam War. Disco was about celebrating and being free and having fun at a time when America needed that. We are in another one of those times. People need to put the last seven or eight (or twenty-two) years behind them and just let go. Music is healing. And sharing music with a dancing/singing crowd is better than any drug I can think of. You see smiles, you see jubilance, you see tears - both happy and a bit sad. There are a lot of memories in these songs for people of ALL ages. Since the disco era was a defined, finite period, every generation since the first knows all the same songs. They are timeless."
Photos, top to bottom: 1) Scott Coulter, Tyce Green, Mike Schwitter, 2) Larry Lelli, Matt Scharfglass, Thad DeBrock, 3) Michael Holland, Lorinda Lisitza.
Mr. Coulter is the indefatigable Master of Ceremonies at each performance, singing the hits of the Seventies and early Eighties with sometimes unbelievable, otherworldly vocals, but, as the producer of the event, it is incumbent of the award-winning performer to keep up with his cast, one that is made up of Broadway performers who, themselves, are on hand to display their own shockingly exciting vocals. It's one thing to hear this kind of singing on a recording, but to be in a room when Coulter's company sings live is a genuine thrill.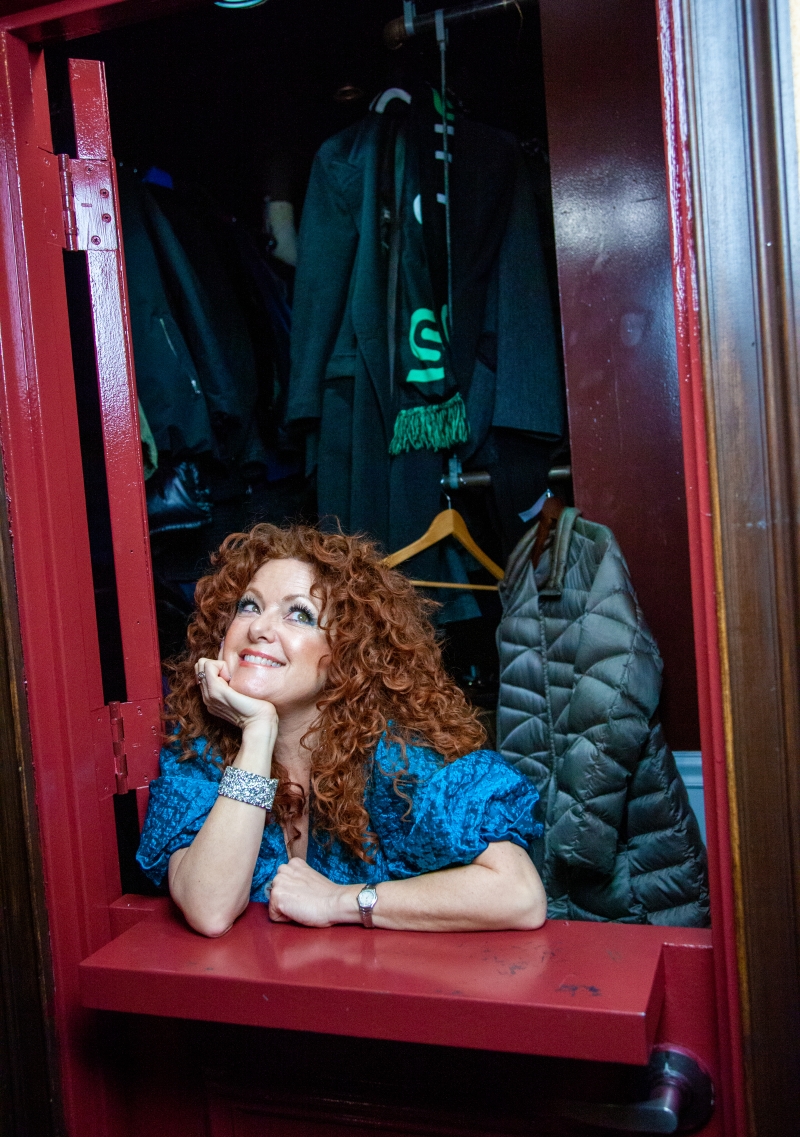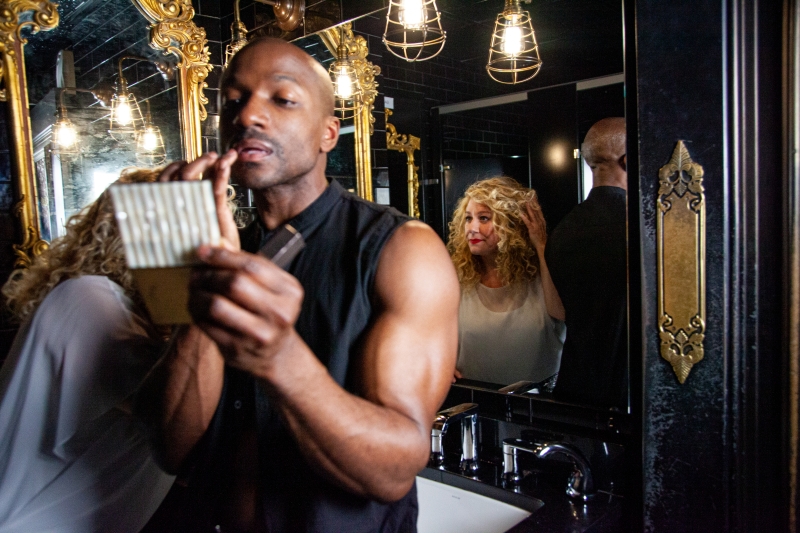 Photos, top to bottom: 1) Kelli Rabke, 2) Susan Agin, Devin L. Roberts, 3) Blaine Alden Krauss, Jessica Hendy
At each performance of TURN THE BEAT AROUND, Emmanuel Pierre Antoine begins the night by having lessons in disco dance for the pre-show passage of time, engaging the audience and getting them ready to party, and the owner of a dance studio bearing his name is the perfect start of the night that recaptures the glory days of Studio 54. Ghosts of Liza and Misha, Liz and Betty, and all the other legends of the day hang in the air while Musical Director Michael Holland and a crackerjack team of musicians soundtrack the night with the music of Donna Summer, Alicia Bridges, and Gloria Gaynor. Enthusiastic party participants of all ages can be seen booking it to the dance floor the second they hear the opening strains of "If I Can't Have You" and "Got To Be Real" and the greatest sight, ever, is that of the patrons of more, shall we say, experienced glamor getting back on the dance floor to relive, for an hour or so, one of the happiest times of their lives. Dance is universal. Dance is life. It shouldn't stop because one has (quote/unquote) aged out of it, and it certainly shouldn't stop because the clubs where one can dance, in 2023, only play music that doesn't appeal to a person. People shouldn't be forced to stop dancing, just because the opportunity to dance does not exist. Everyone wants to dance, and everyone can get behind a little "Funkytown" and "Hot Stuff" and "You Make Me Feel (Mighty Real)" - it's irresistable, and so is the cast of musical artists bringing the magic to life.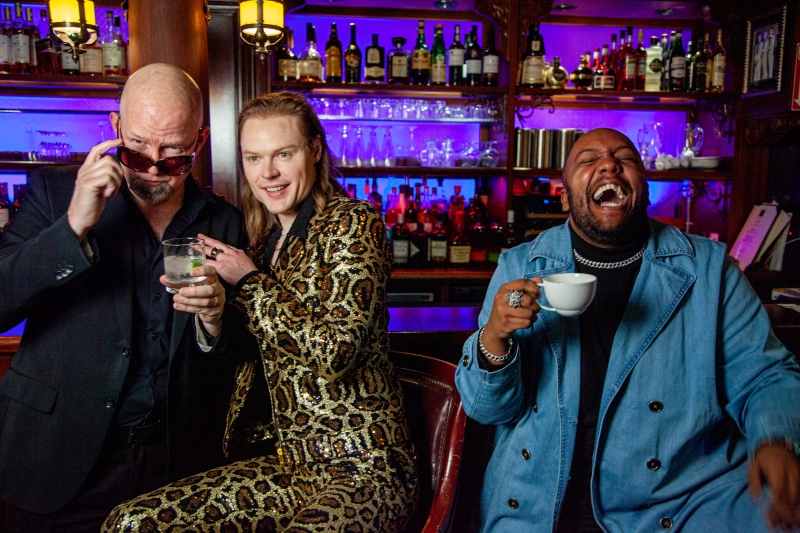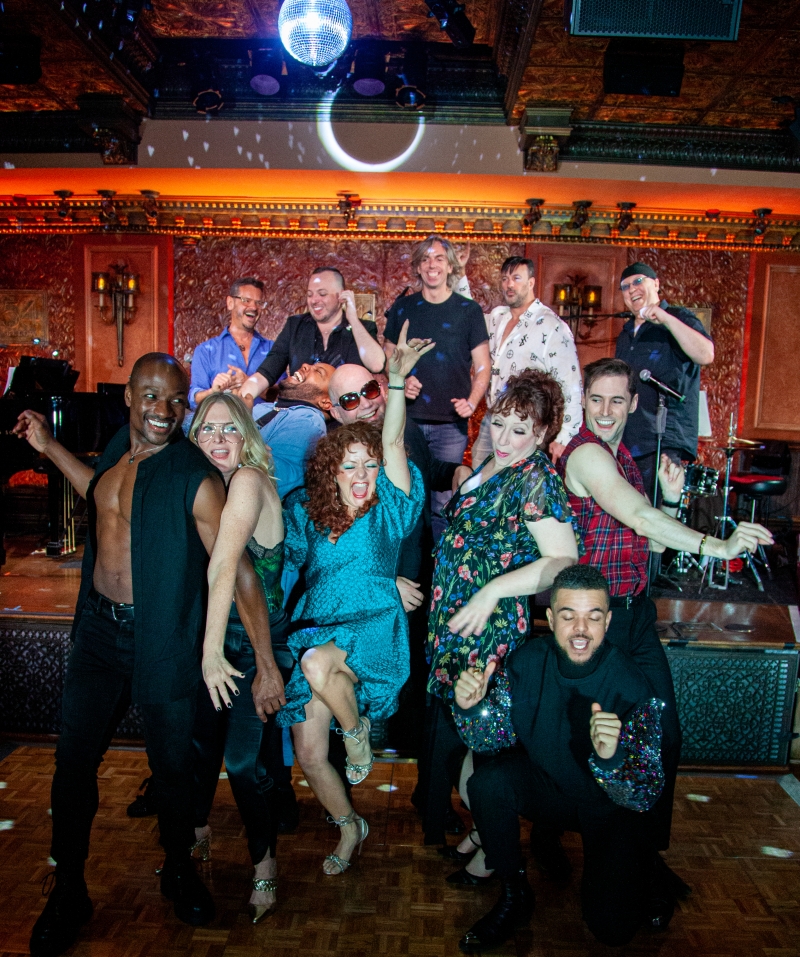 Photos, top to bottom: 1) Scott Coulter, Tyce Green, Anthony Murphy, 2) Scott Coulter, 3) Devin L. Roberts, Jessica Hendy, Kelli Rabke, Lorinda Lisitza, Blaine Alden Krauss, Anthony Murphy, Scott Coulter, Mike Schwitter, Michael Holland, Jeremy Clayton, Thad DeBrock, Matt Scharfglass, Larry Lelli
"I think disco has always been needed - it's such a release," says Coulter, "but now is a particularly important moment in time."
After having attended both the January and February installments of TURN THE BEAT AROUND, this reporter can wholeheartedly attest to the release, to the joy, to the excellent adventure that is to be found at 54 Below once a month. Coulter's cast and all of the 54 Below staff members revel in the excitement - indeed, many of the club's administrative team stays late to hang out, have a sexy beverage and an even sexier turn around the dancefloor. Patrons have been spotted in clothing evocative of the era and the club gives out sensational prizes to the best dressed Seventies throwback 'stume. This nine-year-old idea was merely waiting for the right time to come to life, and thank goodness it has because this is destined to become the must-do event of 2023. It is fun, it is festive, it is sensational, and it gets Broadway World Cabaret's highest recommendation. After a night at 54 Below with Scott Coulter and co., everyone will be heading home elated, satisfied, and singing "I Love The Nightlife" - and they will mean it.
The current schedule for TURN THE BEAT AROUND is below and reservations for each show can be accessed on the 54 Below website HERE.
Wednesday, March 1, Doors open 5:30 pm/Show at 7 pm
Wednesday, March 1, Doors open 9:00 pm/Show at 9:30 pm
Wednesday, April 5, Doors open 5:30 pm/Show at 7 pm
Wednesday, April 5, Doors open 9:00 pm/Show at 9:30 pm
Wednesday, May 3, Doors open 5:30 pm/Show at 7 pm
Wednesday, May 3, Doors open 9:00 pm/Show at 9:30 pm
Wednesday, June 7, Doors open 5:30 pm/Show at 7 pm
Wednesday, June 7, Doors open 9:00 pm/Show at 9:30 pm