Latest News on Ryan Raftery
Ryan Raftery News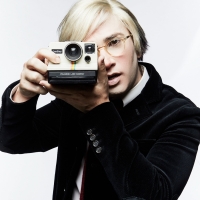 Ryan Raftery to Return to Joe's Pub With THE TRIAL OF ANDY WARHOL
by Chloe Rabinowitz - Feb 18, 2022
Ryan Raftery returns to Joe's Pub for his sixth consecutive run, premiering his new celebrity biomusical comedy THE TRIAL OF ANDY WARHOL. Inspired by the classic film "It's A Wonderful Life", Raftery's latest piece is an irreverent social commentary on modern society as we all feverishly chase our very own "fifteen minutes of fame."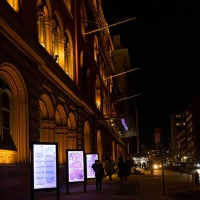 Joe's Pub Announces New and Rescheduled Winter Programming
by Stephi Wild - Jan 31, 2022
Joe's Pub announces the updated performances for their winter programming that starts today, January 31 through July 16, including rescheduled dates.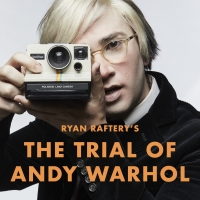 Ryan Raftery's THE TRIAL OF ANDY WARHOL Comes to Joe's Pub in February; Casting Announced
by Stephi Wild - Dec 21, 2021
Inspired by the classic film 'It's A Wonderful Life', Raftery's latest piece is an irreverent social commentary on modern society as we all feverishly chase our very own 'fifteen minutes of fame.' Learn more about the production and how to purchase tickets here!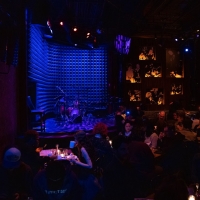 Joe's Pub Announces 2022 January and February Winter Programming
by Chloe Rabinowitz - Dec 1, 2021
Joe's Pub has announced their winter programming for 2022 starting in January through February with two shows each evening. In addition, the venue will welcome its former sous chef, Ricky Mungaray back to the kitchen as Executive Chef.
Photo Flash: Inside BRAND NEW DAY in Times Square, Celebrating New York City's Reopening
by Stephi Wild - Jun 12, 2021
This joyful event aimed to encourage New Yorkers and tourists alike to put away the screens, throw on their most fabulous looks, and reemerge into this great city to fall in love with it all over again.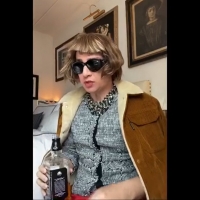 VIDEO: Ryan Raftery Releases THE ANNA WINTOUR QUARANTINE CHRONICLES: PART TWO
by Chloe Rabinowitz - Apr 24, 2020
Ryan Raftery has released a new video to keep us entertained during quarantine: The Anna Wintour Quarantine Chronicles: Part Two.
Video: First Look at Ryan Raftery in IVANKA 2020: THE IVANKA TRUMP MUSICAL at Joe's Pub
by A.A. Cristi - Mar 13, 2020
Ryan Raferty presents his fifth celebrity biomusical, IVANKA 2020, which will open at Joe's Pub at The Public Theater in NYC. Check out a number from the show below!
Toby Lightman, Elina Duni and More Are Heading to Joe's Pub This Week
by Chloe Rabinowitz - Mar 11, 2020
The bright vibrancy of spring resonates at Joe's Pub. This week our stage features the sophisticated and unique urban pop sound of Toby Lightman; songwriter, composer, and creative director Sye Elaine Spense; the last performances of Ryan Raftery's IVANKA 2020 before he takes it on tour; Albanian singer and multi-instrumentalist Elina Duni; Pianist, composer, and Artistic Director for Cuba's Jazz Plaza Santiago Festival, Roberto Fonseca; and National Lampoon's satire of Coachella and modern music festival culture LEMMINGS: 21ST CENTURY.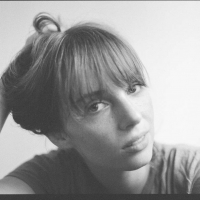 Charlotte Martin, Maya Hawke and More Are Coming to Joe's Pub
by Chloe Rabinowitz - Mar 4, 2020
Spring is coming in like a lion at Joe's Pub. This week our stage features Lebanese-American, New York-based pianist Tarek Yamani and the Tarek Yamani Trio; Becca Blackwell's latest deeply personal and deeply absurd solo show; Vietnamese pop star-turned protest singer Mai Khoi; Ryan Raftery's new satire IVANKA 2020; acclaimed lyricist and performer Charlotte Martin; celebrated comedienne Catherine Cohen; an album release concert from Divahn; a celebration of International Women's Day and Women's Month with ¡JEFAS!: A Celebration Of Latina Songwriters & Women In Music; and the return of Yemen Blues' brand of Yemenite chants swirled with jazz and rock grooves.
Ryan Raftery Videos
The Martha Stewart Musical Travels To Provincetown!
by A.A. Cristi - Jul 11, 2018
Ryan Raftery, creator and star of the smash hit Anna Wintour and Andy Cohen musicals will travel to Provincetown's famed Crown and Anchor resort this August to play the final performances of the show in his 'Titans of Media' trilogy based on the tale of America's first self-made female billionaire.