Latest News on Ross Noble
Ross Noble Awards and Nominations
Olivier Awards - 2018 - Best Actor In A Supporting Role In A Musical
Ross Noble, Young Frankenstein
Ross Noble News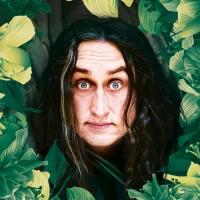 Ross Noble Announces New UK Tour For 2023/2024
by Stephi Wild - Nov 29, 2022
Acclaimed comedy legend Ross Noble is set to return to UK theatres in 2023/2024 with his brand new, 53-date stand-up tour Jibber Jabber Jamboree. Following his enormously successful previous tour of 'Humournoid', the much-loved British comic will be bringing his inimitable train-of-thought comedy and randomist wit back to UK stages from 25th October 2023 - 17th March 2024.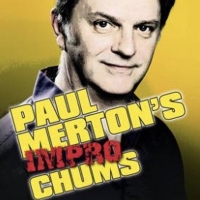 Paul Merton's IMPRO CHUMS Announces UK Tour
by Marissa Tomeo - Mar 3, 2022
Mick Perrin Worldwide in association with Mandy Ward Artist Management will present Paul Merton's IMPRO CHUMS. Paul Merton, Richard Vranch, Suki Webster, Mike McShane and accompanist Kirsty Newton are back on the road in 2022 to visit some of their favourite parts of the UK with another evening of  improvisation. The collective improvisational experience embodied in the Chums is a joy to behold. They flex their improvisational muscles to delight and entertain audiences.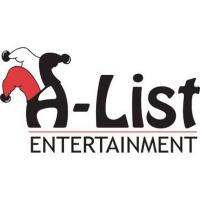 A-List Entertainment Announces 2022 Adelaide Fringe Line-Up
by Chloe Rabinowitz - Dec 3, 2021
A-List Entertainment has announced one of its biggest line-ups on record for the 2022 Adelaide Fringe. Australia's biggest names in comedy and entertainment will be taking over the Garden of Unearthly Delights 20-year celebrations from 17 February – 20 March 2022.
YOUNG FRANKENSTEIN Original London Cast Recording to Be Released on May 7
by Stephi Wild - Apr 19, 2021
The original London cast recording of Young Frankenstein will be released on May 7, 2021.
Sydney Comedy Festival Returns With Big Laughs In 2021
by Stephi Wild - Mar 25, 2021
After a year hallmarked by uncertainty, Sydney's biggest annual comedy festival is primed to return to from 19th April to 16th May, taking over the city to present the very best of stand-up, sketch and satire from international stars, local legends and fresh Australian talent.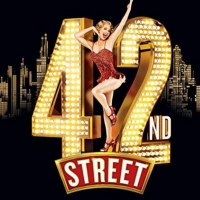 New and Upcoming Releases For the Week of February 22 - 42ND STREET on DVD and Blu-Ray, and More!
by Stephi Wild - Feb 24, 2021
Need something new to read, watch, or listen to? Check out this week's list of new and upcoming releases!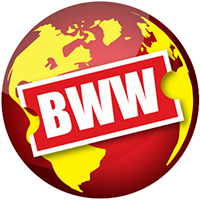 Adelaide Fringe Launches 2021 Program And Announces Ambassadors 
by A.A. Cristi - Dec 17, 2020
The countdown to everyone's favourite time of the year kicks off today with Adelaide Fringe  unveiling its most innovative and creative program to date for the 2021 festival.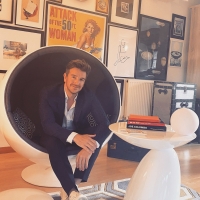 Alex Moore To Lead UK Non-Fiction Division at VICE Studios
by Stephi Wild - Aug 18, 2020
VICE Studios, the global production division of VICE Media Group (VMG), is adding Alex Moore, former CEO of a two-time Academy Award-winning production company, to the newly created role of VP, Non-Fiction based in London.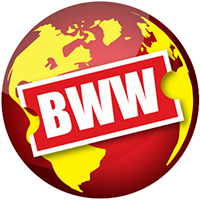 Robin Ince and Brian Cox Will Headline Blue Dot Online Festival
by Stephi Wild - Jul 21, 2020
Robin Ince and Prof. Brian Cox to headline Blue Dot Festival in conversation with Award-winning American writer, producer, and director Ann Druyan (and many other great reasons for following The Cosmic Shambles Network during lockdown). 
Over £600,000 Raised For Acting For Others COVID-19 Fund
by Stephi Wild - Jun 15, 2020
Theatrical charity, Acting For Others will distribute funds raised across its 14 member charities to support theatre workers affected by the Covid-19 pandemic.
Ross Noble Frequently Asked Questions
How many Broadway shows has Ross Noble been in?
Ross Noble has not appeared on Broadway.
How many West End shows has Ross Noble been in?
Ross Noble has appeared on London's West End in 1 shows.
What was Ross Noble's first West End show?
Ross Noble's first West End show was Young Frankenstein which opened in 2017
What awards has Ross Noble been nominated for?
Best Actor In A Supporting Role In A Musical (Olivier Awards) for Young Frankenstein .