Latest News on Richard Park:
Latest News on Richard Park
Richard Park News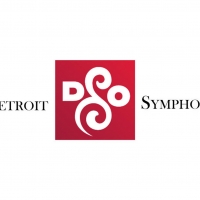 Detroit Symphony Orchestra Announces Outdoor Summer Concerts
by Stephi Wild - Jul 21, 2020
Detroit Symphony Orchestra has announced Summer Sessions: DSO Outdoors a?" a series of free, outdoor, socially distant performances in August 2020.
BWW Review: JANE EYRE at ARTS Theatre
by Barry Lenny - Aug 19, 2017
Zanny Edhouse gives a standout performance as Jane.

BWW Review: THE WHITE HOUSE MURDER CASE at Holden Street Theatres 'Ä" The Studio
by Barry Lenny - Aug 14, 2017
You'll need to be quick if you want to see the latest winning production by this exciting new company.
2017 SALA Festival Starts Tomorrow with 660 Free Art Exhibitions
by BWW News Desk - Jul 31, 2017
The South Australian Living Artists (SALA) Festival will get the state's art started tomorrow (August 1) when it officially opens for its milestone 20th year, presenting the works of a record breaking 6282 artists in 660 free exhibitions across Adelaide and regions throughout August.
SALA Festival Program Available Now
by A.A. Cristi - Jul 7, 2017
Australia's biggest community-based visual arts festival gets even bigger with 660 free exhibitions for 20th anniversary year
Combined Artform & Fringe Management present PICK OF THE FRINGE
by A.A. Cristi - May 8, 2017
Can't decide which shows to see? Looking for expert advice to weed through those 370+ shows?  Are you looking to get experience of all this Fringe Madness, but don't have the time?  Check out Combined Artform's Pick of the Fringe, to provide you with a taster show, featuring the best of the Fringe.
Theatre Guild Presents Final Production for 2016 Lucy Prebble's THE EFFECT
by A.A. Cristi - Aug 29, 2016
Connie is a psychology student. Tristan is a charming drifter. Both have signed up to a clinical trial for a new anti-depressant super-drug. Sealed off from the outside world, the attraction between Connie and Tristan turns into deeper feelings as their doses get stronger. They've been warned of side effects - can they trust their feelings or is this just a chemical romance?
Richard Park Videos
Video Trailer: MIAMI CONNECTION - In Theaters November 2, 2012
by Robert Diamond - Oct 5, 2012
The year is 1987. Motorcycle ninjas tighten their grip on Florida's narcotics trade, viciously annihilating anyone who dares move in on their turf. Multi-national martial arts rock band Dragon Sound have had enough, and embark on a roundhouse wreck-wave of crime-crushing justice. When not chasing beach bunnies or performing their hit song 'Against the Ninja,' Mark (taekwondo master/inspirational speaker Y.K. Kim) and the boys are kicking and chopping at the drug world's smelliest underbelly.
VIDEO: New Trailer for Ang Lee's LIFE OF PI
by Caryn Robbins - Sep 25, 2012
LIFE OF PI, the best-selling novel by Yann Martel, is coming to the big screen in a Hollywood adaptation from director Ang Lee. The film stars Tobey Maguire, Gérard Depardieu, Suraj Sharma, Adil Hussain and Ayush Tandon. Check out the newest trailer for the upcoming film below!
Richard Park Frequently Asked Questions
How many Broadway shows has Richard Park been in?
Richard Park has appeared on Broadway in 1 shows.
How many West End shows has Richard Park been in?
Richard Park has not appeared in the West End