BWW Review: JANE EYRE at ARTS Theatre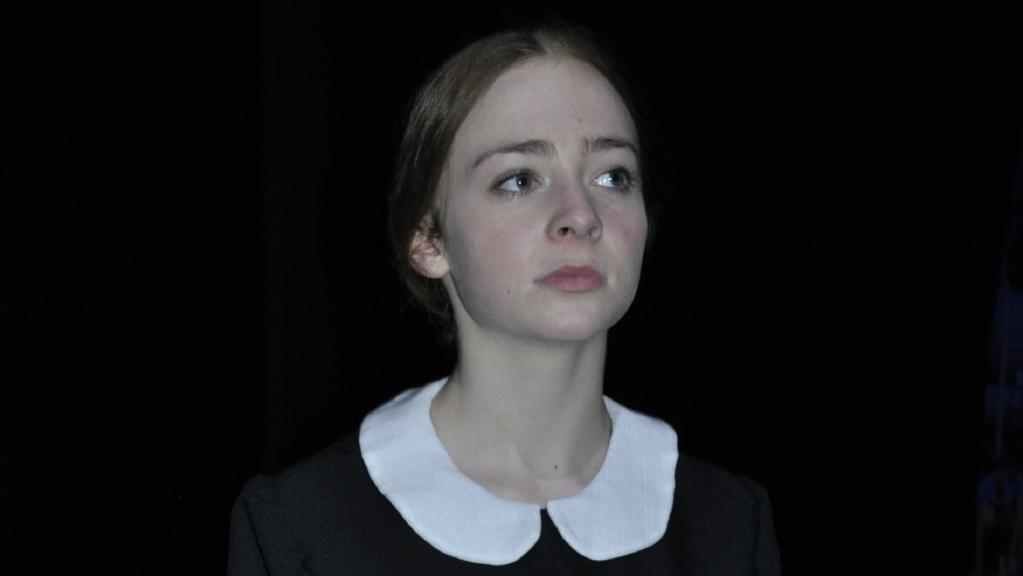 Reviewed by Barry Lenny, Thursday 17th August 2017
The Therry Dramatic Society is presenting
Willis Hall
's adaptation of Charlotte Brontë's novel,
Jane Eyre
, under the direction of Megan Dansie. Dansie also designed the set, in collaboration with Malcolm Horton. Dansie is well known in Adelaide for her numerous productions of Shakespeare's plays, for which she has won many awards, and her occasional journeys into other areas have proved just as fruitful. This is another that is sure to draw universal praise and fill the theatre for Therry. Orphan, Jane Eyre, has been raised by most unpleasant relatives and then sent to an even more unpleasant school at the age of ten, where she ended up teaching. She has been employed, eight years later, as a governess at Thornfield Hall. The owner, a Mr. Rochester, has been traveling but has been forced to return due to a business matter. She falls for him but considers herself unworthy and tries to dismiss her feelings but, it transpires, he has fallen for her, too. They were standing at the altar and about to be married, when it was revealed that he was already married, causing her to leave the Hall, unable to be near him with her feelings still strong, knowing they cannot marry, and not wishing to be his mistress. Near death from her wanderings, she is taken in by her cousin, St, John Rivers, a clergyman, and his two sisters, Diana and Mary, accepting the position of teacher at the new school for girls upon her recovery. Her past catches up with her and it all leads to a happy ending. Think of the Brontë sisters and their romance novels, perhaps, as the upmarket Mills and Boon of their day. Published on 16th October 1847 this novel has been adapted many times for the small and big screens. Zanny Edhouse gives a standout performance as Jane and she is a real find who shows enormous potential. No doubt we will be hearing much more of her in the future. Edhouse has got right inside the character of Jane and gives a committed and informed performance, fully embracing the complexities and displaying the emotional turmoil of her character. This is her first role outside of school and youth theatre productions, and she has made an instant impact in this production. Make a note of her name. Steve Marvanek has given many fine performances in his career, and this is no exception. He presents a multifaceted Mr. Rochester, with a touching finish to the play when Rochester is unsure of his worthiness, having lost a hand and his eyesight, as well as being twice Jane's age, and the tender moment when she assures him that she loves him. The book introduces a great many characters, and the play does likewise, the remainder of the cast all taking on several roles. In the novel Jane tells the story in the first person and, with a touch of Brecht, the entire cast appears and speak her words, a sentence apiece, when the character of Jane is not on stage. It would have been better, though, if the cast were not standing in straight lines for most of the play. Dansie has assembled a strong cast and they each produce some very good characterisations, although the Yorkshire accents are somewhat variable. Sue Wylie is a great Mrs. Fairfax, Rochester's housekeeper, and Georgia Stockham is nicely mean as Mrs. Reed, Jane's aunt.
Lindsay Dunn
is quite evil as
Mr. Brock
lebank the head of the school to which Jane is sent, while Miriam Keane gives a sympathetic performance as the kindly teacher,
Miss Temple
. There are too many roles and performers to mention everybody but suffice to say, there are no weak links. The effective costumes, by Sandra Davis, and another well-considered lighting design by
Richard Park
hill, along with the multilevel set, present a powerful visual side to the production. Be sure to catch this Brontë classic.