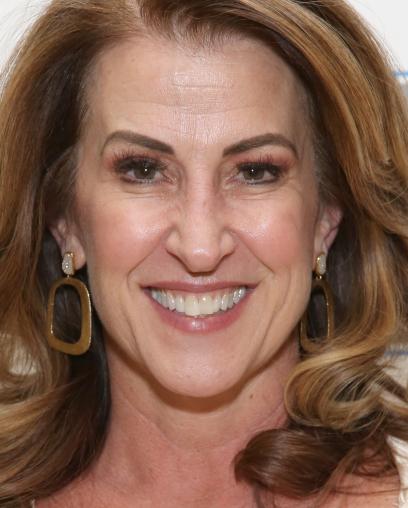 Bio:
Broadway: An American in Paris, Phantom, Evita, 1776, Grand Night for Singing, The Frogs, Carousel, Dessa Rose (Lincoln Center). National Tour: Ragtime, Phantom, Carousel, Cats. TV: "Law and Order," "The Good Wife" Proud AEA member. For my 90 year old dad: a WWII vet and my hero.
(read more)
Stage


Performances
[Off-Broadway]
New York City Center Annual Gala Presentation, 2019
Ensemble
[Broadway]
Broadway Revival, 2018
Ensemble
[Toronto]
World Premiere Production, 2017
Ensemble
[Broadway]
Original Broadway Production, 2015
Olga
Madame Dutois
Ensemble
[Off-Broadway]
Original Off-Broadway Production, 2005
Ruth's mother, et al.
[Broadway]
Original Broadway Production, 2004
Shavian
Ensemble
[Broadway]
Roundabout Revival, 1997
Martha Jefferson (Understudy)
Abigail Adams (Understudy)
[Off-Broadway]
Encores! Concert, 1997
Lady of the Ensemble
[US Tour]
National Tour, 1996
Nettie Fowler
[Broadway]
Broadway Production, 1994
Ensemble/Other Roles
Virginia Frazer
Nettie Fowler (Understudy)
Mrs. Mullin (Understudy)
[Broadway]
Broadway Transfer, 1993
Performer (Standby)
[Broadway]
Original Broadway Production, 1988
Innkeeper's Wife [Replacement]
Madame Giry [Replacement]
Carlotta Guidicelli [Replacement]
Carlotta Guidicelli (Understudy) [Replacement]
[Regional (US)]
Long Beach Revival, 1986
Elaine (Act Two)
Celeste #1 (Act One)