An American in Paris - 2015 - Broadway
Eager to begin his life anew after the brutality of combat, World War II Army veteran Jerry Mulligan chooses newly-liberated Paris as the place to make a name for himself as a painter.
With the assistance of fellow ex-pat Milo Davenport, a wealthy American with a past she wishes to forget, Jerry's life becomes complicated when he meets Lise, a young Parisian shop girl with her own secret. Soon it becomes clear that Jerry's friends- Adam, a Jewish American composer, and Henri, a Parisian aristocrat- also vie for Lise's love. This romantic tangle can only be untied through the miracle of dance set to some of the greatest music and lyrics ever written. A classic American film about young souls in Paris has been reimagined for the Broadway stage of the 21st century.
The new musical, AN AMERICAN IN PARIS, has moved to Broadway following its world premiere in December, 2014 at the Theatre du Chatelet in Paris. It is directed and choreographed by Christopher Wheeldon, making his Broadway directing debut. Featuring music and lyrics by George Gershwin and Ira Gershwin and a book by Tony and Pulitzer Prize nominee Craig Lucas, the creative team also includes Tony Award winners Bob Crowley (sets and costumes), Natasha Katz (lighting) and Jon Weston (sound) with a musical score adapted and supervised by Rob Fisher. Bartlett Sher is creative consultant. Based on the Academy Award winning film inspired by the 1928 orchestral composition by George Gershwin, AN AMERICAN IN PARIS brings this classic tale to Broadway for the first time.
Video preview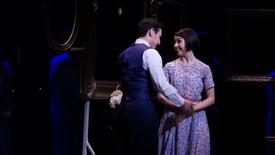 Photo preview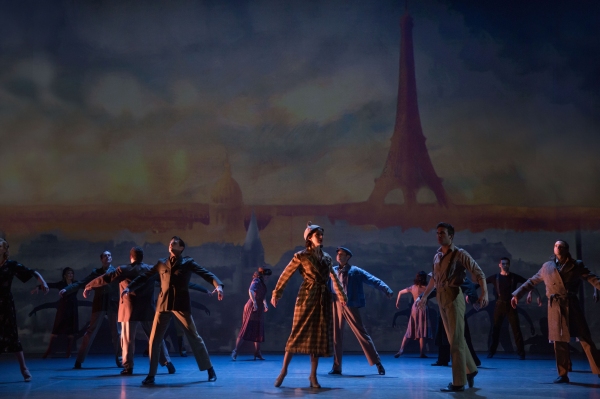 Schedule
Running Time: Two hours and 30 minutes, with one intermission
Featured Reviews For An American in Paris
BWW Reviews: Wheeldon's Ravishing AN AMERICAN IN PARIS Beautifully Fuses Ballet and Drama - BroadwayWorld
The breathtaking new Broadway musical inspired from Vincente Minnelli's 1951 film An American In Paris is not ballet choreographerChristopher Wheeldon's first Broadway credit, but it's his first as a director/choreographer, and one can't help thinking of the greatest work of Robbins as dramatic stage pictures and ravishing movements swiftly and effectively reveal emotions that would require pages of dialogue. It isn't just the dancing that's impressive; it's how Wheeldon places the evening in a heightened reality that embraces a people's desire to wake from a nightmare and get back to the business of artistic creation.
'An American in Paris' Theater Review: How Much Angst Can a Movie Musical Handle? - The Wrap
Wheeldon's approach is sophisticated, especially his decision to cast classically trained ballet dancers for his leads, Fairchild and Cope, both making their Broadway debuts. They're competent actors and singers, but when Fairchild dances he recalls the European tradition of classical ballet - unlike Gene Kelly, who recalls the all-American tradition of being a hoofer. Someone forgot to put the American in this "Paris."
An American in Paris Broadway Cast