An American in Paris - 2015 - Broadway
Eager to begin his life anew after the brutality of combat, World War II Army veteran Jerry Mulligan chooses newly-liberated Paris as the place to make a name for himself as a painter.
With the assistance of fellow ex-pat Milo Davenport, a wealthy American with a past she wishes to forget, Jerry's life becomes complicated when he meets Lise, a young Parisian shop girl with her own secret. Soon it becomes clear that Jerry's friends- Adam, a Jewish American composer, and Henri, a Parisian aristocrat- also vie for Lise's love. This romantic tangle can only be untied through the miracle of dance set to some of the greatest music and lyrics ever written. A classic American film about young souls in Paris has been reimagined for the Broadway stage of the 21st century.
The new musical, AN AMERICAN IN PARIS, has moved to Broadway following its world premiere in December, 2014 at the Theatre du Chatelet in Paris. It is directed and choreographed by Christopher Wheeldon, making his Broadway directing debut. Featuring music and lyrics by George Gershwin and Ira Gershwin and a book by Tony and Pulitzer Prize nominee Craig Lucas, the creative team also includes Tony Award winners Bob Crowley (sets and costumes), Natasha Katz (lighting) and Jon Weston (sound) with a musical score adapted and supervised by Rob Fisher. Bartlett Sher is creative consultant. Based on the Academy Award winning film inspired by the 1928 orchestral composition by George Gershwin, AN AMERICAN IN PARIS brings this classic tale to Broadway for the first time.
Video preview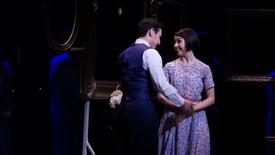 Photo preview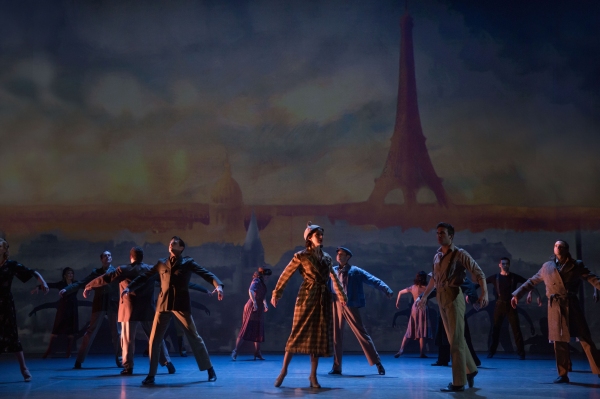 Schedule
Running Time: Two hours and 30 minutes, with one intermission
Featured Reviews For An American in Paris
'An American in Paris' review: Gershwin songs and dancing are beautiful - NY Daily News
But the reason this beautiful ballet-happy show is so richly satisfying isn't luck. It's about director and choreographer Christopher Wheeldon of London's Royal Ballet. Guiding his first musical, Wheeldon shows a vibrant vision and buckets of imagination, transforming the 1951 Gene Kelly-Leslie Caron film that inspires the show. He's also got a cast and design team at the top of their game.
'An American in Paris' Joins 'Gigi' In Broadway's '50s Revival: Review - Deadline
Visually sumptuous and musically rapturous - and really, what more could you ask for? - the show has so many charms. And yet, like that earlier Tharp production, An American In Paris is fabulous looking but vacant. It's a dance show that features some wonderful dancing yet never takes flight.
An American in Paris Broadway Cast