Latest News on Mathis Picard:
Latest News on Mathis Picard
Mathis Picard News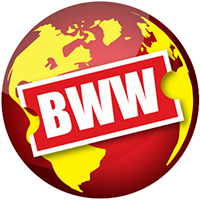 Notable Debuts And Established Names Highlight The Grange Festival's 2023 Season
by Stephi Wild - Oct 12, 2022
Since its inception in 2017, The Grange Festival has swiftly developed a reputation as a destination venue for outstanding singers, top-notch conductors, world-class productions and discerning audiences - and the 2023 season is set to raise its standing amongst the cognoscenti even higher.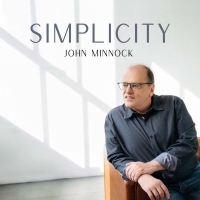 Album Review: Singer John Minnock Has A Real Bent For Smooth Jazz That's Just A Little Bit Queer On His New Album SIMPLICITY
by Bobby Patrick - Oct 11, 2022
With his new album SIMPLICITY John Minnock keeps his artistic streak moving forward with resounding success.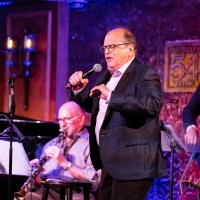 Review: JOHN MINNOCK at 54 Below by Guest Reviewer Andrew Poretz
by Stephen Mosher - Aug 11, 2022
Jazz devotee Andrew Poretz checks out John Minnock's latest concert as a guest reviewer for Broadway World Cabaret.
Photos: John Minnock Shines At Birdland Debut
by Chloe Rabinowitz - Apr 19, 2022
With jazz saxophone legend Dave Liebman at his side, and a stellar band featuring pianist Mathis Picard, bassist Mark Lewandowski and drummer Pablo Eluchans, Minnock premiered new music from his forthcoming album on Dot Time Records, Simplicity to an attentive and exuberant full house.
John Minnock Makes BIRDLAND Debut And Announces New Album, "Simplicity"
by Marissa Tomeo - Apr 9, 2022
Singer and master song interpreter John Minnock issues Simplicity on Dot Time Records, reprising his artistic partnership with saxophonist-composer and NEA Jazz Master Dave Liebman. Following Minnock's acclaimed 2020 release Herring Cove, Simplicity signals an evolution of his artistry.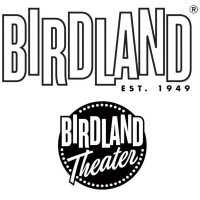 Ravi Coltrane Quartet, Mingus Big Band & More Upcoming at Birdland
by Chloe Rabinowitz - Apr 1, 2022
Jazz programming has been announced at Birdland Jazz Club and Birdland Theater from April 4 - April 17.
BIRDLAND Releases Programming Through April 10th
by Marissa Tomeo - Mar 26, 2022
The Birdland Jazz Club and Theater has released their programming from March 28th through April 10th. Artists appearing at Birdland Jazz Club include Emmet's Place: Emmet Cohen Trio Featuring Special Guests, Ed Neumeister's Assembláge Jazz Orchestra, Ravi Coltrane Quartet, and John Minnock with Dave Liebman. 
Birdland Announces April 2022 Schedule
by Chloe Rabinowitz - Mar 23, 2022
Birdland Jazz Club and Birdland Theater are open this April with a full slate of nightly performances!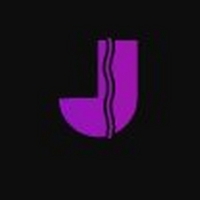 The Joyce to Present Michela Marino Lerman's ONCE UPON A TIME CALLED NOW
by Chloe Rabinowitz - Mar 10, 2022
The Joyce Theater Foundation will celebrate the joy of movement, music, and love in a world premiere from renowned tap artist Michela Marino Lerman. The fusion of tap dance improvography and live jazz, entitled Once Upon a Time Called Now, will play The Joyce Theater from March 29-April 3.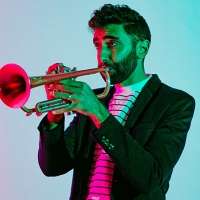 Jazz at Lincoln Center and 'Pioneering Women in Jazz' to Perform in Scottsdale This Spring
by Chloe Rabinowitz - Feb 17, 2022
Scottsdale Center for the Performing Arts has already welcomed some jazz greats to its stage this season, and there's still more to come this spring, including a special presentation from Jazz at Lincoln Center on Sunday, March 6.