Latest News on Katie Emerson
Katie Emerson News
THE LITTLE MERMAID Comes to Syracuse Stage
by Stephi Wild - Nov 1, 2022
Put the "sea" in the holiday season with the family favorite musical "Disney's The Little Mermaid," at Syracuse Stage Nov. 25 – Jan. 8.
Elisa Winter Announces Two Upcoming Concerts
by Chloe Rabinowitz - Jun 8, 2022
Elisa Winter (Sweeney Todd, Ten Cents A Dance, August Rush) will present shows at Littlefield on Friday, June 17: 'The Subconscious', an interactive, rock/pop performance where the band plays different parts of her personality, and 'Summer & Smoke', her upcoming grunge/electronica/rock album loosely inspired by the Tennessee Williams play.
THE MARVELOUS WONDERETTES is Now Playing at Alabama Shakespeare Festival
by Stephi Wild - Jun 6, 2022
Alabama Shakespeare Festival presents the hit Off-Broadway musical The Marvelous Wonderettes, May 24 - June 26 on the Festival Stage.
Alabama Shakespeare Festival Presents THE MARVELOUS WONDERETTES
by A.A. Cristi - May 25, 2022
Alabama Shakespeare Festival presents the hit Off-Broadway musical The Marvelous Wonderettes, May 24 - June 26 on the Festival Stage.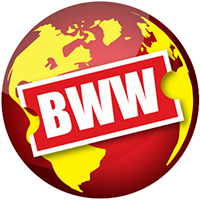 Students to Present Concerts of Works By Tony Award-Winning Lyricist William Finn 
by A.A. Cristi - Apr 11, 2022
Lauren Taslitz and Pearl Rhein will present a concert of work  written by members of Tony Award-winning writer William Finn's (Falsettos, Spelling Bee) third  private Master Class in Lyric Writing on April 27th at the Music Hall, a free, creative space for  theater writers provided by the Dramatists Guild Foundation.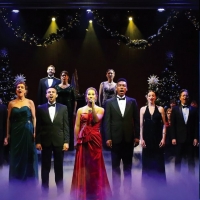 Flat Rock Playhouse Presents A FLAT ROCK PLAYHOUSE CHRISTMAS
by A.A. Cristi - Oct 18, 2021
A Flat Rock Playhouse Christmas kicks off the holiday season with a Flat Rock tradition, continuing live after going virtual in 2020!
Samantha Pauly, Daniel Quadrino, Jordan Donica & More to Take Part in D'Archangelis & Horneff Concert at The Green Room 42
by Chloe Rabinowitz - Sep 2, 2021
Amanda D'Archangelis and Sami Horneff will share songs from their repertoire, including Off Broadway's Single Rider, The Break, Coming Attraction, The Radium Girls: A Jaw-Dropping New Musical (in collaboration with co-lyricist Lisa Mongillo), and more.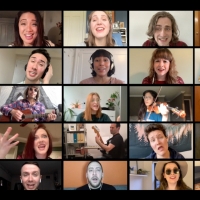 VIDEO: Lauren Taslitz and Danny Ursetti Premiere 'Built For Joy' Music Video Featuring Keri René Fuller and More
by Chloe Rabinowitz - Apr 23, 2020
To mark the occasion of their now postponed Lincoln Center concert as part of the Broadway's Future Songbook Series, musical theater writers Lauren Taslitz and Danny Ursetti have released a music video for their song 'Built for Joy.'
The Historic Park Theatre In Union City to Hold Open House And Ribbon Cutting; Performers Announced
by Chloe Rabinowitz - Mar 5, 2020
Entertainment veteran John Lant has announced the re-opening of the Park Art Gallery and a sneak preview of the refurbishment project at the historic Park Theatre in Union City.
BWW Review: THE LITTLE MERMAID at Marian Theatre, PCPA
by Anna Jensen - Nov 17, 2019
Katie Emerson Videos
VIDEO: KINKY BOOTS Alum Jake Odmark Shares A Cappella Cover of WAR IS OVER Featuring Natalie Weiss!
by Ashlee Latimer - Dec 10, 2016
If there's anything everyone can agree on about 2016, it's that it was rough. As the contentious year comes to a close, many artists are turning to the holidays as a time to spread rejuvenation and hope. This week, the a cappella group #ChorusCalls, led by former Kinky Boots and Spiderman: Turn Off the Dark cast member Jake Odmark, released a cover of John Lennon's classic call for peace, War is Over.