SOUND BITES 6.0 Award Winners Announced
Last night, Theatre Now New York (TNNY) presented its Sixth Annual Festival of 10-Minute Musicals at Merkin Hall at Kaufman Music Center, 129 West 67th Street, New York, NY 10023. SOUND BITES 6.0 grants composers, lyricists, and librettists the unique opportunity to present their work in front of a live audience. This one-night only event, now in its sixth year, showcases 10 new musicals by up-and-coming musical theatre writing teams.
After a record-breaking amount of submissions this year, SOUND BITES 6.0's musical finalists competed for top festival honors including Best Musical, Best Direction, Best Choreography, Best Actor, Best Actress, Best Music, Best Lyrics, and Best Book. In collaboration with City Theatre in Miami, the winner of the Best Musical received automatic acceptance into City Theatre's Summer Shorts scheduled for June 2020. The award winners were determined by votes from a judging panel of industry professionals and announced in the venue lobby following the performance. This year's selected judging panel of industry professionals included Alison Franck (Casting Director; Select credits: National Tours of An American in Paris, Dr. Seuss' How The Grinch Stole Christmas! The Musical, Legally Blonde, A Christmas Story: The Musical), Barbara Anselmi (Broadway: It Shoulda Been You - Composer and Concept; Off-Broadway: The Velveteen Rabbit, Gay Divorce, Primrose, Cabin in the Sky - Music Director), Casey McLain (Artistic Director of Samuel French Off Off Broadway Short Play Festival and Director of Operations at Samuel French, Inc.), James Darrah (Lead Producer: Deconstructing Patti, starring Patti LuPone and Seth Rudetsky; Choreographer: Far From The Madding Crowd (NYMF Festival); Director: Fantastic Sportstacular starring Eli Manning, Joe Namath and Bryant Gumbel), Julie Haverkate (Literary & Editorial Associate at Disney Theatrical Group), Margaret Ledford (Artistic Director of City Theatre in Miami), and Robert W. Schneider (Original Programming Producer at Feinstein's/54 Below - MAC Award; Co-host of podcast Behind The Curtain: Broadway's Living Legends; Theater Director - Ovation & StageSceneLA Award; Faculty at Penn State and Musical Theatre at NYFA).The audience also voted for their favorite musical, which earned the coveted Audience Choice Award. A musical is not limited on the number of awards it can receive. The evening was hosted by NYC Musical Improv Players with performances by Justin Torres, Katy Berry, Kiki Mikkelsen, and Zach Myers, and accompaniment by Rodney Marfil.
SOUND BITES 6.0 AWARD WINNERS
BEST MUSICAL: Gollum Owned a Tropical Smoothie
AUDIENCE CHOICE AWARD: Bleeding Kansas
BEST DIRECTION: Will Lacker (Bittersweet Lullaby) and Ethan Crystal & Garrett Poladian (Gollum Owned a Tropical Smoothie)
BEST CHOREOGRAPHY: Nile Bullock & Kiara Carrion (Behind The Bar)
BEST ACTOR: Jason Veasey (Bittersweet Lullaby)
BEST ACTRESS: Michelle Dowdy (Bittersweet Lullaby)
BEST MUSIC: Audrey Martells & Etienne Stadwijk (Behind The Bar)
BEST LYRICS: Ethan Crystal & Garrett Poladian (Gollum Owned a Tropical Smoothie)
BEST BOOK: Will Lacker (Bittersweet Lullaby)
(Photo credit: Eleah Burman)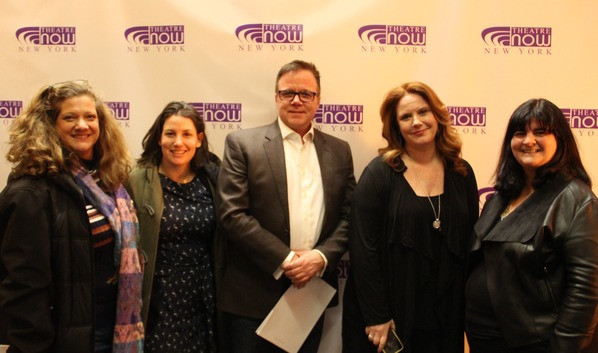 Margaret Ledford, Casey McLain, James Darrah, Alison Franck & Barbara Anselmi (not pictured: Julie Haverkate & Robert W. Schneider)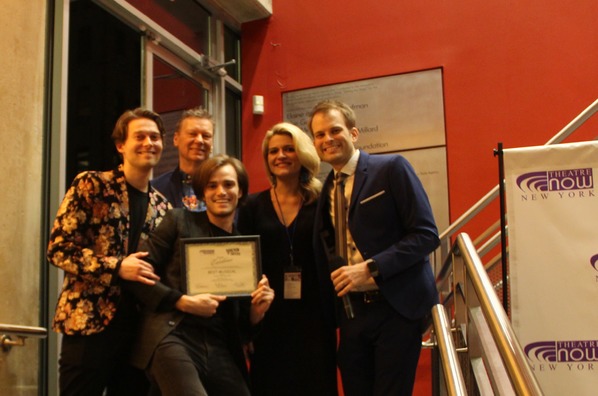 TNNY Producers, Ethan Crystal & Garrett Poladian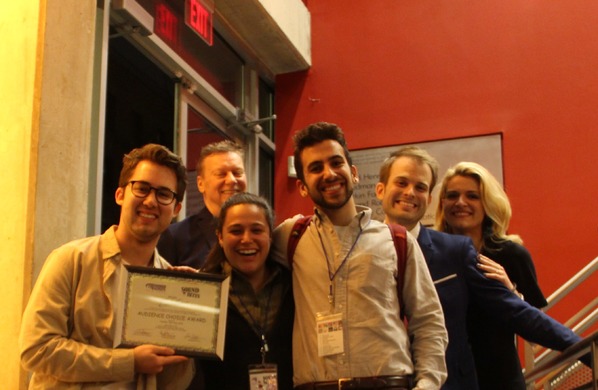 TNNY Producers, Anderson Cook, Amanda D'Archangelis, & Ben Lapidus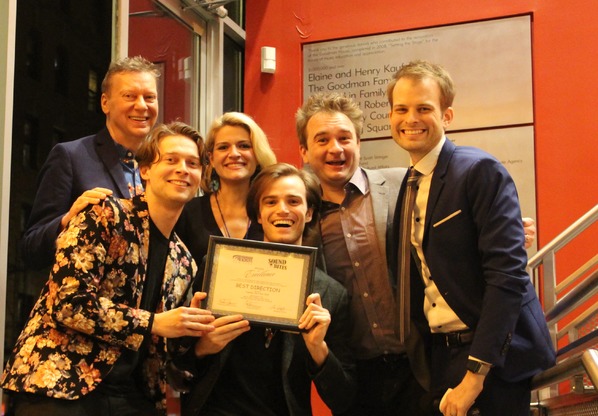 TNNY Producers, Ethan Crystal, Garrett Poladian & Will Lacker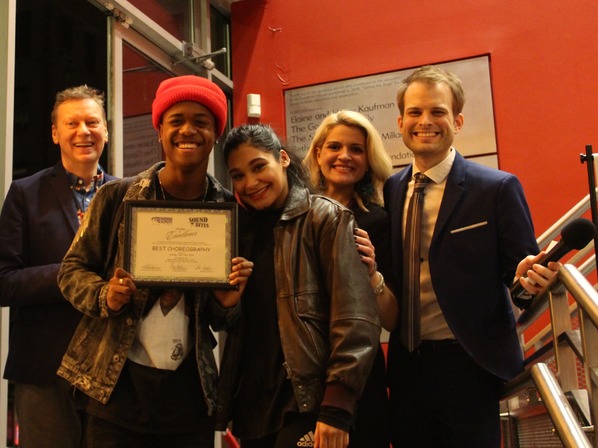 TNNY Producers, Nile Bullock & Kiara Carrion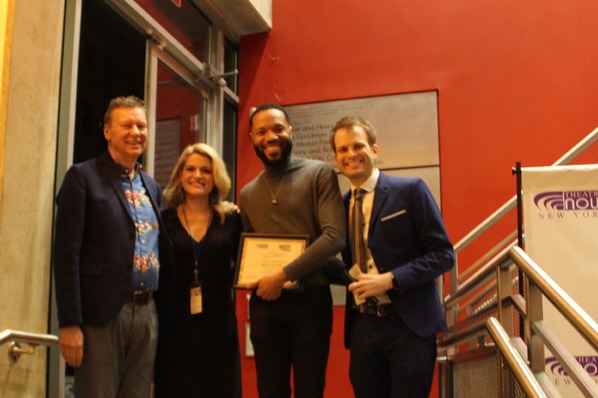 TNNY Producers & Jason Veasey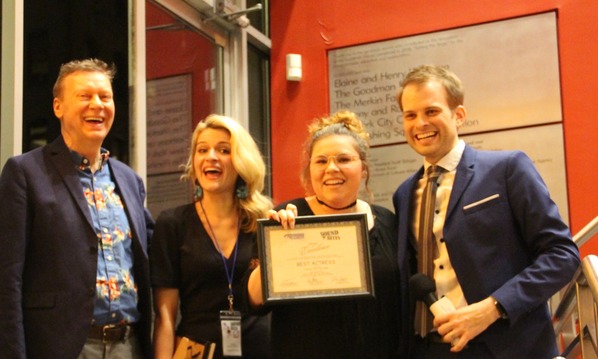 TNNY Producers & Michelle Dowdy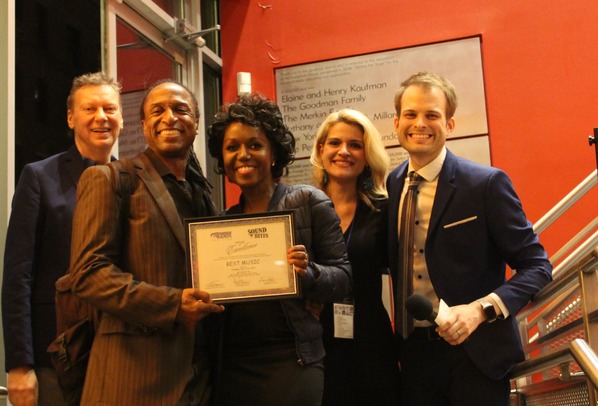 TNNY Producers, Audrey Martells & Etienne Stadwijk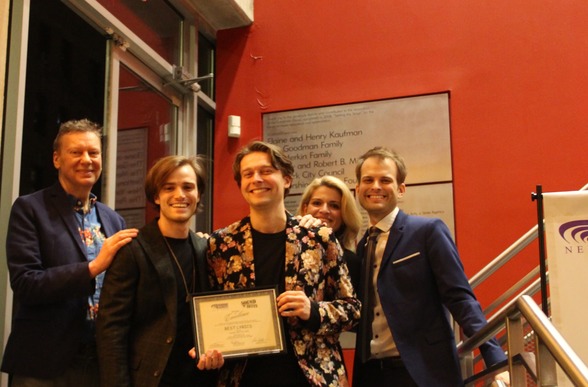 TNNY Producers, Ethan Crystal & Garrett Poladian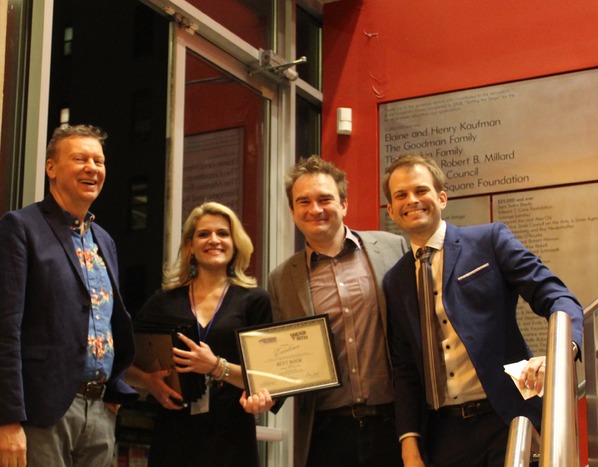 TNNY Producers & Will Lacker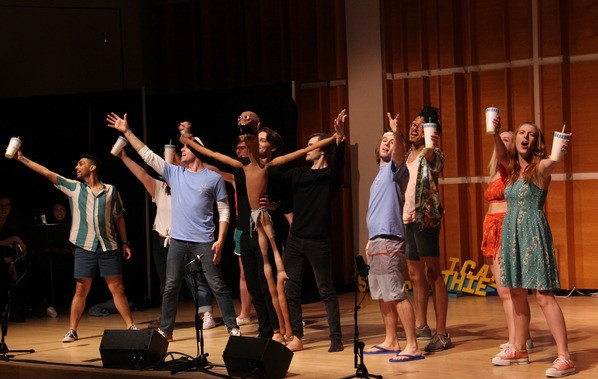 Jonny Cortes, Chantelle Cognevich, Dean Cestari, Kramer Lindsley, Ethan Crystal, Garrett Poladian, John Furey, Malik Ali, Holly Fuller, and Lea Nardi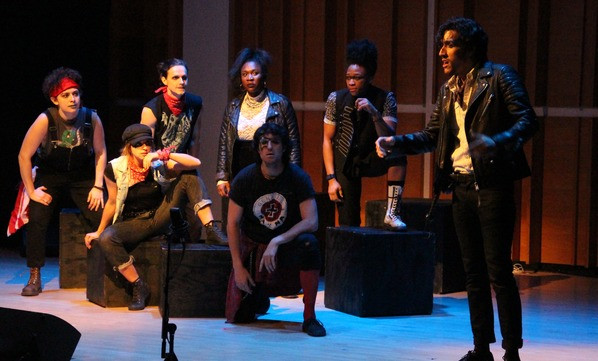 Simone Les, Kelly Krauter, Caleb Donahoe*, Ines Nassara*, Abdiel Vivancos*, Esco Joule y*, and Chris Ramirez**indicates member of Actors' Equity Association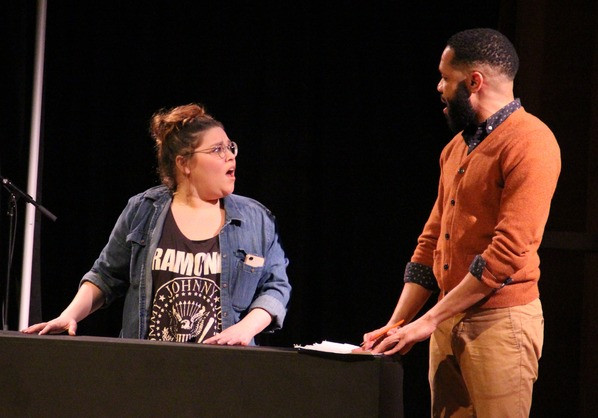 Michelle Dowdy* and Jason Veasey**indicates member of Actors' Equity Association
Kiara Carrion, Nile Bullock*, Cole Bullock*, T'Kaiia Williams, Audrey Martells*, Traci Robinson*, Fran Baltzer, Evan Michael Smith, and Zhana Saunders*indicates member of Actors' Equity Association
A. J. Freeman and Sam Balzac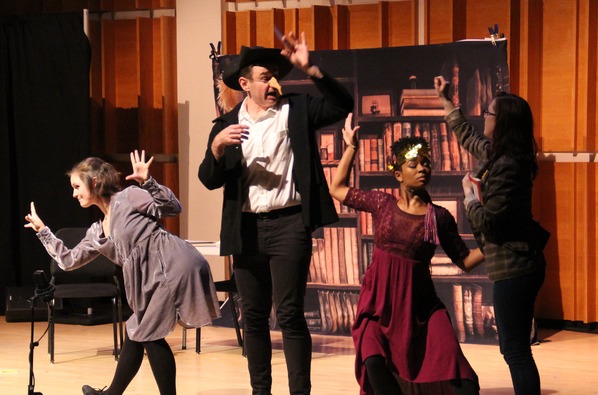 Julia Lennon, Sean Patrick Murtagh*, Alexis Floyd*, and Katie Emerson**indicates member of Actors' Equity Association
Brett Dameron*, Tanner Callicutt, Ashkon Davaran*, Aubrey Sinn*, Yamuna Meleth, Jacey Powers*, and Levin Valayil**indicates member of Actors' Equity Association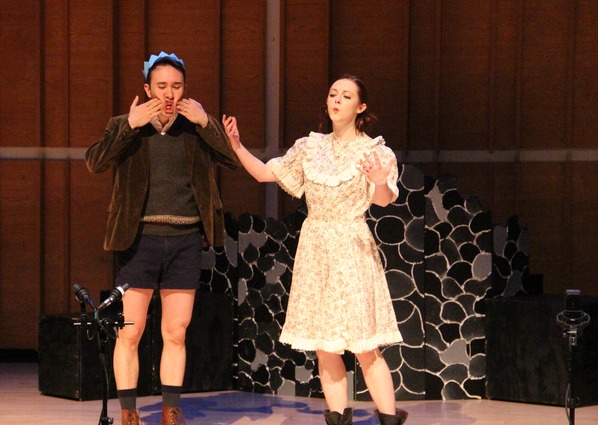 Kennedy Kanagawa* and Katie Emerson**indicates member of Actors' Equity Association