Latest News on Jahmaul Bakare
Stage Credits
  [US Tour]
Revival National Tour, 2019
Agwe
Jahmaul Bakare News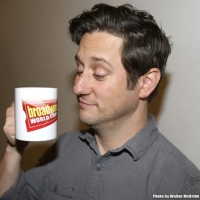 Wake Up With BWW 3/11: ROCK OF AGES Reunion Concert Announced, and More!
by Stephi Wild - Mar 11, 2021
Today's top stories: Rock of Ages reunion concert announced, Sara Bareilles delivers Waitress 'turn off your phone' message in Japanese, and more!
VIDEO: Wilson Jermaine Heredia, Constantine Maroulis and More Sing 'Seasons of Love' With Pandemic-Inspired Lyrics
by Chloe Rabinowitz - Mar 10, 2021
A talented group of theater performers have come together virtually to perform 'Seasons of Love' with pandemic inspired lyrics, including 'Five hundred twenty five thousand six hundred TikToks.'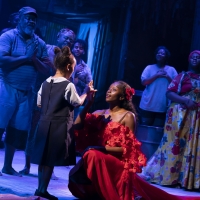 BWW Review: ONCE ON THIS ISLAND at ASU GAMMAGE. The Jewel of the Antilles becomes The Jewel of the East Valley.
by Nathaniel Jones - Mar 5, 2020
If I could just write a?oeThis show was perfect. The enda?? for this production, I would. It would be the simple truth for a show so breathtaking, that trying to put words on this page is near impossible. There are no words that I could type that would truly encompass what is the Magnificence of ONCE ON THIS ISLAND at ASU GAMMAGE. It is truly one of the must-see shows in the valley right now.
Harris Center Welcomes ONCE ON THIS ISLAND National Tour
by A.A. Cristi - Mar 2, 2020
Winner of the 2018 Tony Award for best revival of a musical, Once On This Island is the sweeping, universal tale of Ti Moune, a fearless peasant girl in search of her place in the world, and ready to risk it all for love. Guided by the mighty island gods, Ti Moune sets out on a remarkable journey to reunite with the man who has captured her heart.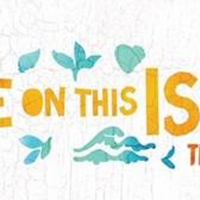 Broadway's ONCE ON THIS ISLAND Now On Sale At The 5th Avenue Theatre
by A.A. Cristi - Feb 27, 2020
Tickets for the Seattle engagement of the national tour of the Tony Award-Winning Broadway revival of ONCE ON THIS ISLAND are on sale now.
BWW Review: ONCE ON THIS ISLAND at TUTS Is Raw, Real Storytelling at Its Finest
by Audrey Morabito - Feb 20, 2020
"This—something, life and...breath?" my friend read as she tried to decode my jumbled mess of notes while I drove us home from the show. "Oh no," I answered, 'that says, 'This musical lives and breathes." That short phrase is the most indicative of my experience at ONCE ON THIS ISLAND, a show whose movement, melodies, and people formed together before us, seemingly as a new animate creature. A tale of "two worlds never meant to meet", ONCE ON THIS ISLAND delivers a 90-minute sung-through litany of joyous song, dance, and storytelling.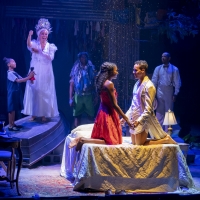 BWW Review: ONCE ON THIS ISLAND National Tour Presented by Broadway In Chicago
by Rachel Weinberg - Jan 24, 2020
The national tour of Michael Arden's Tony Award-winning revival of ONCE ON THIS ISLAND has arrived in Chicago in a blaze of color and light. While Arden's production makes clear that the tropical island in the French Antilles where the musical takes place is no stranger to the devastating effects of natural disasters, it's also a staging filled with joy and rich visuals. Dane Laffrey's found objects aesthetic for the scenic design also conveys the musical's occupancy between the nebulous space of reality and the mystical world of the four gods that guide the musical's protagonist Ti Moune on her journey.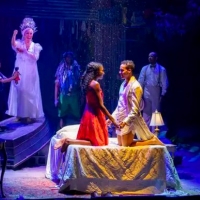 ONCE ON THIS ISLAND Tour Comes to Houston in February 2020
by Stephi Wild - Jan 8, 2020
The North American Tour of the Tony Award-winning revival of Once On This Island appears at the Hobby Center for the Performing Arts from Feb. 18 to March 1. For ticketing information, visit TUTS.com.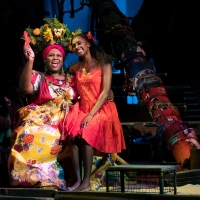 BWW Review: ONCE ON THIS ISLAND Delivers a Once-in-a-Lifetime Experience at AT&T Performing Arts Center
by Zac Thriffiley - Dec 18, 2019
Through a combination of brilliantly creative stagecraft and psychologically complex characterizations, the current touring production of the ONCE ON THIS ISLAND revival immerses audiences in an experience unlike any other, one in which the power of a story creates a new world from every possible human emotion right before our eyes.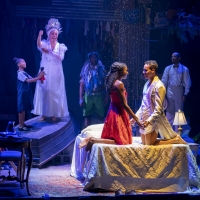 Exclusive: Get A First Look At ONCE ON THIS ISLAND On Tour
by Alan Henry - Nov 1, 2019
The National tour of Once On This Island is now officially on the road across the country! Once On This Island will play over 25 cities in its first year on tour. Get a first look at all new production photos!