Latest News on Jack Gerhard
Jack Gerhard News
Florida Studio Theatre Extends SMOKE & MIRRORS Through End of August
by Chloe Rabinowitz - Aug 11, 2022
Florida Studio Theatre will extend the comedic murder mystery, Smoke & Mirrors. Smoke & Mirrors centers on Hamilton Orr, one of Hollywood's top directors, who brainstorms a deadly scheme to gain control over a multi-million-dollar film. Smoke & Mirrors will now run in FST's Gompertz Theatre through August 28, 2022.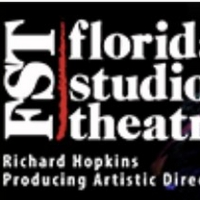 Florida Studio Theatre Presents SMOKE & MIRRORS, A Comedic Murder Mystery This Summer
by Grace Cutler - Jul 12, 2022
Florida Studio Theatre (FST) presents Smoke & Mirrors, a riveting comedic thriller by Will Osborne and Anthony Herrera.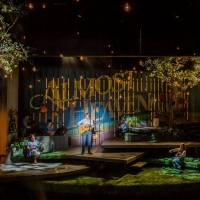 BWW Review: The REV Theatre Company Presents ALMOST HEAVEN, THE SONGS OF JOHN DENVER
by Natasha Ashley - Sep 13, 2021
The REV Theatre Company in Auburn, New York ends their 2021 summer season with Almost Heaven, The Songs of John Denver under the direction and choreography of Brett Smock. The title says it all, it is in fact over twenty songs by John Denver and others along with orchestrations and vocal arrangements by Jeff Waxman and original concept by Harold Thau.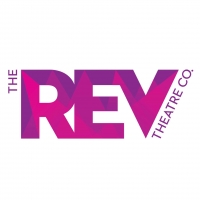 The REV Theatre Company Announces Cast for ALMOST HEAVEN
by Chloe Rabinowitz - Aug 26, 2021
Opening on September 8 at The REV Theatre Company is a special musical tribute – Almost Heaven, the Songs of John Denver. The show runs through September 29 at the historic Merry-Go-Round Playhouse in Emerson Park.
Kara Lindsay, Kelsey Connolly, Makayla Connolly and More Join Concert To Benefit The Actors Fund
by Chloe Rabinowitz - Sep 24, 2020
Rising Talent Magazine is back with Concert #6 to Benefit The Actors Fund! The concert will be taking place throughout the day on Saturday, September 26th on Rising Talent Magazine's Instagram LIVE.
ONCE Tour Will Close Next Week Due to 'Route Changes and Scheduling'
by Stephi Wild - Dec 15, 2019
It has been announced that the national tour of Once will close early, after its current stop in Lauderhill, Florida, due to 'route changes and scheduling.' The run ends on December 22.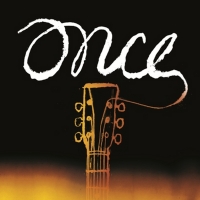 The Tony Award-Winning Musical ONCE Opens At The LPAC December 5
by Carol Kassie - Nov 25, 2019
Once, the winner of eight 2012 Tony Awards including Best Musical, and winner of the 2013 Grammy Award for Best Musical Theater Album, will open at the Lauderhill Performing Arts Center (LPAC) on December 5th and run through December 22nd. The musical is based on the 2007 Academy Award-winning film of the same name, which was written and directed by John Carney, and starred Glen Hansard and Markéta Irglová, with original music and lyrics by Mr. Hansard and Ms. Irglová.  (The multiple award-winning Once has also won Grammy and Olivier awards.)
BWW Review: ONCE at AT&T Performing Arts Center's Winspear Opera House
by Victoria Lee - Nov 25, 2019
he first Broadway series of the 2019-2020 AT&T Performing Arts Center touring season graced the stage this weekend. Once the musical, with the book by Enda Walsh and music and lyrics by Glen Hansard and Marketa Irgolva, gives us a beautiful story taking place in Dublin, Ireland about a?oeGuya?? and a?oeGirla?? (never known by name) meeting each other with their heavy past in a bar, connecting through the power of music. a?oeGuya?? a musician/vacuum repairman with his broken heart from an ex who moved to New York and a?oeGirla?? with her absent husband and responsibility to take care of her child, meet and connect over Girl's tenacity to make Guy's music career blossom. In the effort to find him that love he once had, their own connection forms and leaves the audience wanting more for both of them.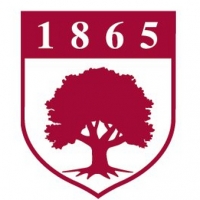 BWW College Guide - Everything You Need to Know About Rider University in 2019/2020
by Linnae Medeiros - Nov 13, 2019
With college theatre program auditions just around the corner, we're highlighting some of the most prestigious theatre programs from all across the United States to give you insight into what to expect from their programs, from audition advice to real world experience and more. Today we're chatting with faculty from Rider University's Theatre Department about its regional and summer stock theaters opportunities and its 'Business of the Business' Labs.