Latest News on Hannah Gadsby
Hannah Gadsby News
AFGHANISTAN IS NOT FUNNY Begins Performances This Week at SoHo Playhouse
by Chloe Rabinowitz - Nov 28, 2022
Following Award-winning engagements at the 2022 Edinburgh, Hollywood and Adelaide Fringe Festivals, Afghanistan Is Not Funny, written and performed by Henry Naylor, bows Off-Broadway this December at SoHo Playhouse.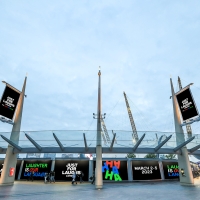 JUST FOR LAUGHS LONDON Announces Initial Line Up
by Stephi Wild - Nov 21, 2022
Global leader in comedy, Just For Laughs, in collaboration with leading live entertainment company, AEG Presents, and The O2, the world's most popular music, leisure and entertainment venue, have shared details of the first slate of programming to be added to the first-ever edition of Just For Laughs LONDON.
Eddie Izzard to Bring CHARLES DICKENS' GREAT EXPECTATIONS to Greenwich House Theater in December
by Chloe Rabinowitz - Oct 26, 2022
Eddie Izzard will return to the New York stage this December for six weeks only playing 21 characters in Charles Dickens' Great Expectations, a classic tale of convicts, mystery, friendship, rivalry, unrequited love, revenge, and redemption for six weeks only at The Greenwich House Theater.
Prue Leith Announces Work-in-Progress Performances Of Her First Live Show NOTHING IN MODERATION
by A.A. Cristi - Oct 11, 2022
The legendary Prue Leith announced New York and Los Angeles work-in-progress performances of her first live show, Nothing In Moderation, October 24 & 25 at the Daryl Roth Theatre in NYC and November 2 & 3 at the Kirk Douglas Theatre in Culver City.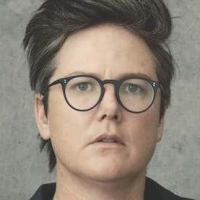 Netflix Announces a New Multi-Title Deal With Hannah Gadsby
by Michael Major - Sep 27, 2022
Emmy and Peabody Award winning comedian Hannah Gadsby signed a multi-title deal with Netflix. The deal includes a new, hour-long special from Gadsby, recorded on the Australian leg of their "Body of Work" world tour. Additionally, Gadsby will produce and host a multi-comic special featuring an international cast of comedians.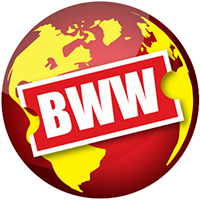 Dave's Edinburgh Comedy Awards Will Return at the Edinburgh Festival Fringe This Year
by Stephi Wild - Jun 30, 2022
DAVE'S EDINBURGH COMEDY AWARDS will return at the Edinburgh Festival Fringe this year.  After a two-year worldwide hiatus, the renowned Dave's Edinburgh Comedy Awards are back celebrating 40 years of awarding comedy excellence, reflecting the rich heritage of comedy talent recognised and its status as a springboard for comedians who have gone on to become household names at home and abroad. 
Tim Dillon, Craig Robinson, Dane Cook, And Jeff Ross Announced For Destination Comedy Experience In Cancun
by Chloe Rabinowitz - Jun 1, 2022
Just For Laughs has announced that ​​Just For Laughs Escapes is heading back to Cancun for more non-stop comedy in the sun between November 2-6, 2022.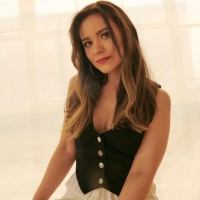 Dates Announced and Tickets On Sale for Grace Aki's TO FREE A MOCKINGBIRD at the SheNYC Festival of New Plays
by Chloe Rabinowitz - Jun 1, 2022
Tickets are officially on sale for Grace Aki's To Free a Mockingbird for July 27th at 7:00 pm and July 29th at 8:30 pm at the Connelly Theater as part of the previously announced SheNYC Theater Festival!
SoHo Playhouse Announces the Return of FRINGE ENCORE SERIES 2022
by Chloe Rabinowitz - May 17, 2022
Darren Lee Cole, producing director of the not-for-profit, SoHo Playhouse has announced the homecoming of the International Fringe Encore Series. This year's Series marks a return of the world's best emerging theater to New York City and the SoHo Playhouse, with at least one production chosen from Fringe Festivals throughout North America.
Stidley Productions to Stage MR. YUNIOSHI, A One-Man Comedy
by Marissa Tomeo - May 7, 2022
Stidley Productions, Ari Stidham and David Stidham are pleased to present J. Elijah Cho as 'Mr. Yunioshi' at the Soho Playhouse Huron Club, located at 15 Vandam St, New York, NY 10013. The one-hour one-man comedy opens Wednesday, May 18th 2022 at 7:00 pm and continues Wednesday through Sundays at 7:00 pm with Sunday Matinees at 3:00 pm through Sunday, May 29th 2022. All tickets are $35.00. Tickets can be purchases at the box office, online at www.MrYunioshi.com or by telephone at (212) 691-1555.