Latest News on Gregg Field
Gregg Field News
Ella Fitzgerald's Live Performance of 'Cheek To Cheek' Recorded With Full Orchestra At Hollywood Bowl Debuts Today
by Michael Major - Jun 3, 2022
The majesty and magic of Ella Fitzgerald performing live is brought to vivid life in the new animated video for the incredible, one-of-a-kind performance of her beloved tune, "Cheek To Cheek," recorded live at the Hollywood Bowl on August 16, 1958 with a full orchestra, conducted and arranged by Paul Weston.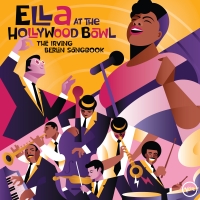 Unreleased Ella Fitzgerald Live Album 'Ella At The Hollywood Bowl: The Irving Berlin Songbook' Sets Release
by Michael Major - May 13, 2022
Ella Fitzgerald Sings The Irving Berlin Songbook, The First Lady Of Song performed selections from that album live at the Hollywood Bowl. Conducted and arranged by Paul Weston, who also arranged and conducted the studio sessions, this concert marked the only time that Ella performed these iconic arrangements live with a full orchestra.
BWW Review: Clint Holmes at The RRazz Room
by Stephen Sorokoff - Feb 26, 2022
When Clint Holmes walks out on any stage the space immediately transforms into one of those superstar entertainment venues in Las Vegas, (ground zero for some of the world's most thrilling performers). That's how it was in the Razz Room in Boca last night as the man who keeps better time than my Apple Watch and who can't sing a note or make a gesture that isn't dazzling and exciting gave a special gift to the Boca audience.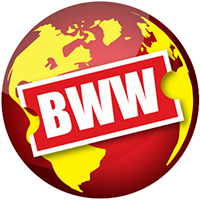 Richard Shelton, Releases New Album 'An Englishman In Love In LA' In April
by A.A. Cristi - Feb 23, 2022
The British multi award-winning singer, actor and entertainer, Richard Shelton will release the new album 'An Englishman in Love in LA' in April. Featuring five original songs, three pop classics and eight celebrated jazz standards, 'An Englishman in Love in LA' is an extensive body of work inspired by Shelton's decision to begin a new life in Los Angeles.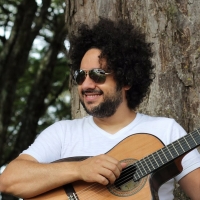 A Breath Of Fresh Air: BRAZILIAN NIGHTS With Diego Figueiredo at Broward Center
by A.A. Cristi - Jan 26, 2022
Brazilian guitar sensation Diego Figueiredo is coming to Fort Lauderdale on Wednesday, February 9, at the Broward Center for the Performing Arts' Amaturo Theater. It's a special opportunity to discover this incredible artist.
Photos: Clint Holmes Returns To Birdland
by Chloe Rabinowitz - Oct 2, 2021
On Monday, September 27, Grammy-nominated Clint Holmes returned to the Birdland stage with a slew of brilliant musicians, inspiring material and his signature…and very swinging vocals.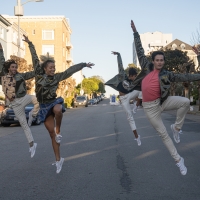 WATCH: FLY ME TO THE MOON New Dance Film Released Featuring Vocals by Grammy Winner Ledisi
by Chloe Rabinowitz - May 10, 2021
CandyBomber Productions has announced the release of a new dance film featuring the beloved classic "Fly Me to the Moon." Grammy Award winning R&B vocalist Ledisi lends her voice to the track, backed by multi-Grammy winners Patti Austin and trumpeter John Daversa, produced by eight-time Grammy Award winner Gregg Field.
Renowned UK Tenor Jonathan Antoine to Present Streaming Holiday Concert
by A.A. Cristi - Dec 14, 2020
Jonathan Antoine has announced a very special virtual Christmas concert, streaming via On Location Live this Friday,  December 18th.  Jonathan also announces the release of his brand-new single These Are The Special Times (Momenti Splendidi), out now and  taken from his upcoming album ChristmasLand, which was released on December 4th. Stream the video These Are The Special Times (Momenti Splendidi), here.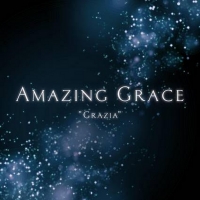 Jonathan Antoine Releases New Single 'Amazing Grace'
by Sarah Jae Leiber - Nov 4, 2020
Jonathan Antoine has released the first track from his first ever Christmas album. His stunning version of 'Amazing Grace (Grazia)', available to listen to below, is taken from ChristmasLand, which will be released on 4th December.
Concord Jazz Will Release 'Ella 100: Live At The Apollo!'; Listen to Two Tracks Now!
by Stephi Wild - Apr 4, 2020
Concord Jazz will release 'Ella 100: Live At The Apollo!' on April 24.
Gregg Field Videos
VIDEO: Matthew Morrison Croons 'It Don't Mean a Thing' on 'Today'
by Caryn Robbins - Jun 4, 2013
Emmy-, Golden Globe- and Tony-nominated actor Matthew Morrison is out with his second studio album, "Where It All Began." He stopped by NBC's 'Today' show this morning to perform one of the classic standards featured on the album, "It Don't Mean a Thing." Check out the appearance below!