Latest News on Elliah Heifetz
Elliah Heifetz News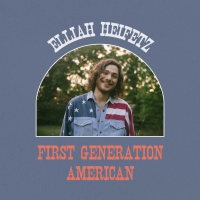 Elliah Heifetz Releases Acclaimed New Album 'First Generation American'
by Michael Major - Apr 1, 2022
The album, First Generation American, is out now, and it's a perfect summary of something that's taken Heifetz down a rough road to learn: the stranger it is to listeners that he plays country music, the more right it feels. In this nation of immigrants, this patchwork quilt of a million differences, strangeness is precisely what makes you belong.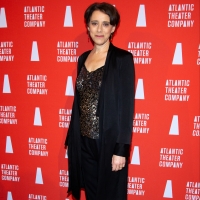 See Judy Kuhn, Ricky Rojas & More at The Green Room 42 in February
by Chloe Rabinowitz - Jan 27, 2022
The Green Room 42 has announced their February line-up for in-person performances. Additionally, The Green Room 42 is excited to launch 5/5/5 Tickets – in celebration of their 5th Anniversary, five $5 tickets will be available for every show from February 15, 2022, through February 14, 2023.
JMF Writers Grove at Goodspeed Announces 30 Participants
by Chloe Rabinowitz - Jan 20, 2022
Now celebrating its 10th anniversary, the Johnny Mercer Foundation Writers Grove at Goodspeed Musicals will return to the Goodspeed campus January 31 - February 27, 2022 after being virtual in 2021.
Jane Bruce Releases New Single "Song About You"
by A.A. Cristi - Jan 14, 2022
Singer-songwriter Jane Bruce is starting the year on a quietly powerful note: "Song About You," out today, was written about an ex who kept showing up at her shows and concerts – either unwilling or uninterested in moving on from the relationship, even though she had long ago. The song is, by extension, also written for every man who thought they deserved a love song from her.
Elliah Heifetz Announces 'First Generation American' Album
by Michael Major - Jan 7, 2022
Heifetz recorded with an all-star band of legendary musicians including Dennis Crouch (Time Jumpers), Jeff Taylor (Time Jumpers), Jimmy Lester (Los Straitjackets), Jack Lawr​​ence (Raconteurs), and JJ Tourville (Deslondes.) Not long after, the record was mixed by Tokic and mastered by Americana veteran John Baldwin. Listen to the lead single now!
Kelli O'Hara, Melissa Errico & More to Perform at Feinstein's/54 Below Next Week
by Chloe Rabinowitz - Sep 24, 2021
Next week, FEINSTEIN'S/54 BELOW, Broadway's Supper Club & Private Event Destination, will present some of the brightest stars from Broadway, cabaret, jazz, and beyond.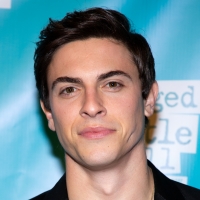 Derek Klena, Bonnie Milligan, Derrick Baskin and More Join THE 24 HOUR PLAYS: VIRAL MUSICALS
by Chloe Rabinowitz - May 4, 2021
The 24 Hour Plays: Viral Musicals will premiere tonight. The actors performing the series of Viral Monologues will include: Allison Posner, Andrew Leeds, Anika Larsen, Bonnie Milligan, Chad Burris, Derek Klena, Derrick Baskin, Joél Pérez, Lennon Parham, Maria-Christina Oliveras, Melody A. Betts, and Robbie Fairchild.
Ronvé O'Daniel and Jevares Myrick Release New Music Video 'So Far to Go' From LETTERS TO THE PRESIDENT
by Chloe Rabinowitz - Oct 27, 2020
New American musical in development Letters to the President has released a music video of "So Far to Go," written by Ronvé O'Daniel and Jevares Myrick. The video is now streaming online as part of O'Daniel and Myrick's newly launched Composer and Lyricist Artist Channel on Broadway on Demand.
Broadway Actors Join Local Performers For Shine On - A Fundraiser Concert
by Stephi Wild - Jun 7, 2020
On Saturday, June 13th, Broadway actors will join local youth in Shine On - We Shine Brighter...Together!, a fundraising concert for Star 2B Performing Arts in Hopewell Junction, NY. This talent filled production will be streamed on YouTube and will feature youth performances from Star 2B, along with Broadway and Regional performers.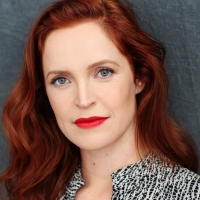 Rhinebeck Writers Retreat Hosting Nine 'Virtual Residencies' For 18 Writers Of Nine New Musicals
by Stephi Wild - May 15, 2020
For its 10th summer, Rhinebeck Writers Retreat will host nine weeklong 'virtual residencies' for 18 musical theatre writers of nine new musicals.