Latest News on David Gray
Stage Credits
  [Regional (US)]
World Premiere, 1983
Performer
  [Broadway]
1943
Men
Stage
Performances
  [Regional (US)]
World Premiere, 1983
Performer
  [Broadway]
1943
Men
David Gray News
David Gray Brings WHITE LADDER: THE 20TH ANNIVERSARY TOUR To Wynn Las Vegas' Encore Theater
by A.A. Cristi - Feb 15, 2022
British singer-songwriter David Gray will bring music from his timeless album White Ladder to Wynn Las Vegas' Encore Theater on Saturday, July 23, 2022 as part of his "White Ladder: The 20th Anniversary Tour."
BWW Review: ALTAR BOYZ at Subiaco Arts Centre
by David Bravos - Feb 14, 2022
With Perth Fringeworld drawing to a close, Arise Productions went for a quick backup from their production of Avenue Q to put on another comedy and off-Broadway smash in ALTAR BOYZ. The result is a hilariously enlightening Christian boy-band concert that may not save your soul, but that is sure to entertain you.
BWW Review: AVENUE Q at Subiaco Arts Centre
by David Bravos - Feb 13, 2022
With Fringe in full swing, Arise Productions threw in a treat with a performance of AVENUE Q. The show, which debuted in 2003, has consistently been praised for its honest approach to the themes it presents, and this production gave time to those themes but also kept the laughs going for an entertaining night out.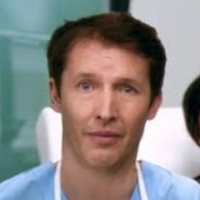 VIDEO: James Blunt Drops 'Adrenaline' Music Video
by Michael Major - Feb 7, 2022
Produced by Loose Change, with additional production from Dan Grech, 'Adrenaline' is a driving pop tour de force that delivers yet another memorable chorus - a trait that has remained constant throughout James' career and is a stunning addition to the greatest hits collection - a culmination of 17 years of prolific songwriting.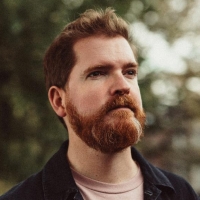 British Songwriter John Smith Announces US Tour
by Michael Major - Jan 11, 2022
To support the 2021 release of John Smith's much-lauded album 'The Fray,' the singer has announced a bi-coastal tour that travels East in January before heading to the West coast in February. As a session musician, Smith has played guitar with artists as diverse as Joan Baez, David Gray, Joe Henry, Lianne La Havas, and Tom Jones.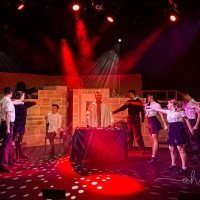 BWW Review: BARE: A POP OPERA at Subiaco Arts Centre
by David Bravos - Jul 9, 2021
In music, there is difficult second album syndrome (the 'sophomore slump'). Arise have proven that, in musical theatre, there is definitely no difficult second show syndrome, bringing an emotionally charged and thematically complex show to stage and ensuring that amongst so many things, it is entertaining and thought provoking.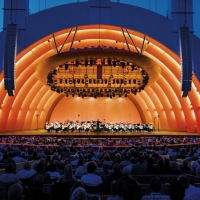 Hollywood Bowl Named Amphitheater Of The Decade At 32nd Annual Pollstar Awards
by A.A. Cristi - Jun 17, 2021
The Hollywood Bowl, one of the leading outdoor music venues in the world and the summer home of the Los Angeles Philharmonic, was honored as the winner of Amphitheater of the Decade last night at the 32nd Annual Pollstar Awards at The Beverly Hilton in Beverly Hills, CA.
BWW Review: KINKY BOOTS at Regal Theatre
by David Bravos - May 28, 2021
Arise Production's debut production of KINKY BOOTS has been a long time in the making. By opening night the performance was near 18 months in the making, and KINKY BOOTS delivered the sparkle, shine, and good feelings the audience wanted (and, I feel, the cast and crew needed) to welcome Arise onto the scene and give us a sign of things to come.
David Gray Releases 'Skellig' on Vinyl & CD
by Sarah Jae Leiber - May 14, 2021
Recorded prior to the pandemic, the album recording session took place at Edwyn Collins' Helmsdale studio on the Sutherland coast, with De Vries and Gray finessing the mix throughout lockdown.
Billy Griffin, Jr's GETTING OVER HIM (YOU CAN'T) Arrives This May
by Stephi Wild - Apr 25, 2021
Billy Griffin, Jr. has announced the world premiere of Getting Over Him (You Can't), a comedic multimedia performance about the grief of heartbreak.
David Gray Videos
David Gray Frequently Asked Questions
How many Broadway shows has David Gray been in?
David Gray has appeared on Broadway in 1 shows.
How many West End shows has David Gray been in?
David Gray has not appeared in the West End