Stage Credits
Productions
[Broadway, 1943]
Music
Composer
Dan White News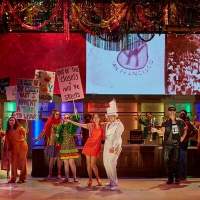 BWW Review: A Revised, Dream-Haunted HARVEY MILK at Opera Theatre Of Saint Louis
by Steve Callahan - Jun 13, 2022
A marvelously theatrical, dream-haunted evening tells of gay-rights activist Harvey Milk's life and death.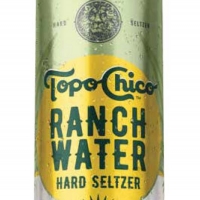 TOPO CHICO¬¬ģ HARD SELTZER Debuts Topo Chico Ranch Water Hard Seltzer
by Marina Kennedy - Jan 6, 2022
Topo Chico¬ģ Hard Seltzer is kicking off the new year with a bang by launching its highly anticipated Topo Chico Ranch Water Hard Seltzer in select regional markets and releasing its variety pack nationwide.
BWW Interview: Gloria Gifford on Directing LOVERS AND OTHER STRANGERS
by Shari Barrett - May 18, 2021
Here is my interview with Gloria Gifford about presenting LOVERS AND OTHER STRANGERS live-streamed online as well as her Gloria Gifford Conservatory and how she is managing to keep her students active during the past year.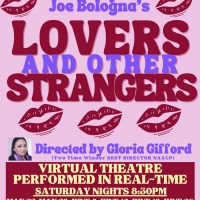 GGC Players Will Virtually Open LOVERS AND OTHER STRANGERS This Month
by Stephi Wild - May 4, 2021
Lovers and Other Strangers is an evening of five untitled comedic one-acts adding up to less than eighty minutes of brilliant comedy writing and wonderful relatable people seduced by love, arguing about love, marrying with love, cheating with love and confused by love. The play was turned into a hit movie starring Diane Keaton, Gig Young, Richard Castellano and Bea Arthur.
BWW Interview: THE MAGICIAN Dan White Mystifyingly Performs His Tricks ONLINE Beyond Any Comprehension
by Gil Kaan - Feb 9, 2021
Magician Dan White will be Zooming his (usually in-person) close-up magic and mentalism virtually in his THE MAGICIAN ONLINE through March 2021. Presented by theory11, ticket holders will be sent a sealed box of 'magic' that is to be kept unopened until instructed, for interacting with Dan during his Zoomed performance.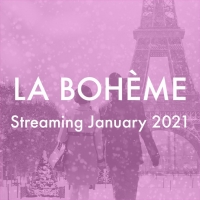 2020-2021 SEASON FULL OF HISTORIC FIRSTS AT OPERA THEATRE OF SAINT LOUIS
by Steve Callahan - Oct 19, 2020
Opera Theatre of Saint Louis announces adventurous season of streaming and out-door opera.
Theatre Rhinoceros Presents RANDY! THE STORY OF SHILTS
by Chloe Rabinowitz - Oct 9, 2020
Theatre Rhinoceros presents a FREE Zoom/Facebook Live presentation: RANDY! The Story of Shilts, conceived and Performed by John Fisher on October 15, 2020 at 8pm FREE!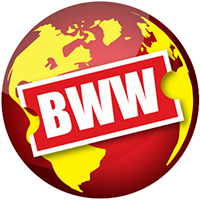 New Jersey Theatre Alliance's Stages Online Offers Digital Content For All Ages During Difficult Times
by A.A. Cristi - May 6, 2020
New Jersey Theatre Alliance has announced the launch of Stages Online. Stages Online is a digital platform for audiences to engage with virtual opportunities from New Jersey's professional theatres within the safety of their homes.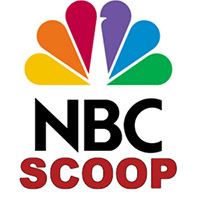 Scoop: Upcoming Guests on THE TONIGHT SHOW STARRING JIMMY FALLON, 10/31-11/7
by TV Scoop - Oct 31, 2019
Get all the scoop on THE TONIGHT SHOW STARRING JIMMY FALLON, 10/31-11/7, airing on NBC!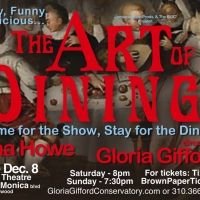 THE ART OF DINING Opens Oct. 26 At Gloria Gifford Conservatory
by Julie Musbach - Oct 1, 2019
Juicy. Delicious. Salivate your way through The Art of Dining, a hilarious exploration of tantalizing appetites and desires. Then eat with the cast. Gourmet meals at every show (for V.I.P. ticket holders).
Dan White Videos