Chicago Theatres Celebrate Women's History Month
Learn more about the lineup of events here!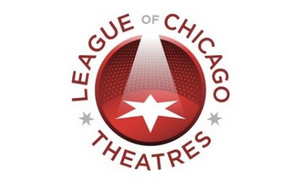 Throughout Women's History Month this March, many Chicago theatres are presenting productions that encourage and celebrate the vital role of women in American history.
Additional details about each of the Women's History Month offerings are available at ChicagoPlays.com and HotTix.org, Chicago's local, half-price ticketing service. In addition, the first-ever Chicago Theatre Week Continued features valued-priced tickets to currently playing productions at the Chicago Theatre Week prices of $15 or $30 per ticket. Chicago Theatre Week Continued is running through March 5, 2023 and tickets are available on HotTIx.org.
"We invite Chicagoans to celebrate women this month by taking in one of the many shows on our stages," comments League of Chicago Theatres Executive Director Marissa Lynn Ford. "Women's History Month is a reminder of women's contribution to society, acknowledges the work yet to be done and celebrates women's voices today and throughout history."
The following is a selection of work in Chicago available in February in celebration of Women's History:
Lady Day at Emerson's Bar and Grill
Mercury Theater
January 27 - March 26
Turn back the clock to 1956 for an intimate cabaret performance with the greatest jazz vocalist of all time, Billie Holiday. More than a dozen musical numbers are interlaced with salty, often humorous reminiscences revealing a portrait of the lady and her music. With a distinctive sense of musical structure and a deep knowledge of jazz and blues, she developed a singing style that was deeply moving. She left behind a body of work as great as any vocalist before or since.
Radial Gradient
Shattered Globe Theatre at Theater Wit
January 27 - March 11
Three women enter a research study hoping to create positive change after a hate crime takes place at a liberal university in America. Timelines in 2017 and 2020 intertwine as participants unravel their complicated shared friendships and histories. Jasmine Sharma's introspective and empowering new play, Radial Gradient, challenges what complicity looks like - what do we do if it looks like us?
Boulevard of Bold Dreams
TimeLine Theatre Company
February 1 - March 19
Set on the night in 1940 that Hattie McDaniel made history at the Oscars, a story of dreamers striving to overcome considerable obstacles and fighting for recognition amidst the racism and inequity of Hollywood. IT IS FEBRUARY 29, 1940, the night of the Academy Awards in Hollywood, California. Bartender Arthur Brooks, an ambitious Black man from rural Alabama, dreams of becoming a movie director. His best friend, Dottie Hudson, is a maid at the Ambassador Hotel who finds herself to be a cynic of all dreams. But when the actress Hattie McDaniel stops in at the bar and decides not to attend the biggest event in show business, Arthur and Dottie must do everything in their power to convince her to go and claim her historic win-all while confronting their dark past and making their own dreams come to life.
Villette
February 8 - April 23, 2023
You've never met a heroine like Lucy Snow. Suddenly bereft of family, friends, and funds, young Lucy journeys unaccompanied to France an unfamiliar land as a vain debutante, quarrelsome teacher, and mysterious ghost draw her into a complicated maze. Will tenacious Lucy, and her wry wit, emerge intact?
Anna in the Tropics
Remy Bumppo Theatre Company at Theater Wit
February 8 - March 19, 2023
In a Cuban American cigar factory just outside Ybor City in 1929, a charismatic lector reads Anna Karenina aloud to pass the hours. As Anna's passions are enunciated, the workers' hidden desires bubble to the surface, becoming a powderkeg that must eventually explode in the Florida heat. Nilo Cruz's passionate classic shines an unrelenting light on the search for identity in the American landscape.
Fen
Court Theatre
February 10 - March 5, 2023
Employing astonishing theatrical imagery, Churchill's Fen shows with grace and sly humor how the intricate pressures of gender and class both shape and distort the characters of women.
The Kelly Girls
The Factory Theater
February 17 - April 1
Belfast, 1960s: as conflicts between various political factions threaten to tear Ireland apart from the inside, sisters Fianna and Regan Kelly feel compelled to engage in the fight for their homeland. But when they join the ranks of The Provisionals and find themselves committing acts of brutal terrorism and guerrilla warfare, both young women are forced to question how much they're willing to destroy in the name of unity. Playwright Shannon O'Neill follows her critically acclaimed May the Road Rise Up with this story of political upheaval and taking a stand.
Layalina
Goodman Theatre
March 3 - April 2, 2023
In 2003, newly-wed Layal and her family prepare to immigrate from Baghdad, Iraq, to a Chicago suburb. Seventeen years later, Layal's life looks unimaginably different from what she had envisioned two decades prior, as she and her siblings explore queerness, face their grief, and discover what it takes to make home in a new place.
Bold Voices, Bold Women - A Benefit Honoring Champions of the ArtsBeverly Arts Center
March 4, 2023
Featuring a live performance of Eve Ensler's "The Vagina Monologues" in honor of Women's History Month and One Billion Rising.
The Shadow of a Doubt
Ghostlight Theatre
March 8, 2023
A staged reading of the recently rediscovered play, The Shadow of A Doubt, by novelist Edith Wharton, performed at the Richard H. Driehaus Museum. The play is part of our For Your (Re)Consideration series that explores the works of historically overlooked female writers.
Set at the turn of the twentieth century, The Shadow of a Doubt, explores the issues surrounding social position, remarriage, the roles of women and euthanasia. A brief talkback will follow.
MIA "Where have all the young girls gone"
Her Story Theater at Greenhouse Theater Center
March 9 - April 9, 2023
Based on interviews and research, this play mirrors the plight of the missing and their loved ones trying to solve the mystery of their disappearance.
Joan and the Fire
Trap Door Theatre
March 9 - April 15, 2023
When a group of performers staging their take on the myth of Joan of Arc are met by the myth herself, it becomes a battle of epic proportions to save history as Joan and the players each fight to tell their version of the story.
Broadway In Chicago at James M. Nederland Theatre
March 14 - April 2, 2023
An uplifting comeback story like no other, TINA - The Tina Turner Musical is the inspiring journey of a woman who broke barriers and became the Queen of Rock n' Roll.
The Shroud Maker
International Voices Project
March 16 - April 8, 2023
The critically-acclaimed Palestinian writer Ahmed Masoud, who was born and raised in Gaza, has written the story of Hajja Souad, an 80-year old Palestinian woman living on the besieged Gaza Strip, who knows about business. She has survived decades of wars and oppression through making shrouds for the dead. A compelling black comedy, The Shroud Maker delves deep into the intimate life of ordinary Palestinians to weave a highly distinctive path through Palestine's turbulent past and present. Loosely based on a real-life character still living in Gaza, this solo performance weaves comic fantasy and satire with true stories told first hand to Masoud and offers a vivid portrait of Palestinian life in Gaza underscored with humor.
The Revolutionists
Oil Lamp Theater
March 16 - April 30, 2023
Imagine if four badass, very real women, who lived boldly in France during the French Revolution's Reign of Terror had met and exchanged ideas before losing their heads? What if former queen Marie Antoinette, playwright Olympe De Gouges, assassin Charlotte Corday, and Haitian rebel Marianne Angelle--uncensored and full of ideas--grappled together with how to change the world? Oh...and it's a comedy!
Happy Days
KB Productions at City Lit Theater
March 17 - April 2, 2023
Samuel Beckett's absurdist masterpiece centers on Winnie, a woman who is trapped in a large mound which is slowly consuming her. While a relentless sun burns above, Winnie will not budge until some change occurs, buoyed by determined optimism in the face of oblivion. Directed and designed by Jon Dambacher, the production features a scenic installation made of exclusively recycled materials and stars Kayla Boye in one of modern drama's most challenging female roles.
The Last Queen of Camelot
Idle Muse Theatre Company
March 23 - April 23, 2023
At the twilight of a legendary age, Guinevere and Morgan, the two most powerful women in Camelot, each seek to claim control of their destiny. In a kingdom defined by magic, intrigue and adventure, both women walk a dangerous path to overcome the other. As Arthur's final battle approaches, romance and reality collide in a fight to determine who will shape the future.
Redtwist Theatre
March 23 - April 30, 2023
Jacqueline Goldfinger's Babel paints a dystopian society in the not-so-distant future. Provocative and unsettling, Babel follows two couples as they try to get pregnant in a world in which eugenics is the reality. This dark comedy explores the value society places on a child, our own free will, and the future generations of the human race. Goldfinger dares to ask questions that press the audience to think deeply about what is really important: our imperfect humanity or the progression of a perfect society? How far are we willing to go and what is the cost of perfection?
Motherhouse
Rivendell Theatre
March 24 - May 6, 2023
In Tuckie White's Motherhouse, a young woman, Annie, enlists the help of her four Aunts to create an authentic eulogy for her recently deceased Mother. What begins as a small act of family solidarity quickly spirals into darkly comic chaos as they attempt to capture the spirit of the departed. Motherhouse is a wickedly funny, wickedly human story about the painful, messy momentum of grief.
For a comprehensive list of Chicago productions, visit the League of Chicago Theatres website, ChicagoPlays.com. Available half-price tickets will be listed at HotTix.org. Chicago theatres prioritize safely gathering. Patrons are encouraged to confirm current protocols at each theatre. Shows and protocols are subject to change.