Latest News on Brad Hoylman
Brad Hoylman News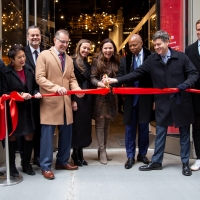 Photos: Inside the Ribbon Cutting Ceremony for the Museum of Broadway
by Jennifer Broski - Nov 15, 2022
Earlier today, the highly-anticipated, first ever permanent Museum dedicated to the storied history and legendary artistry of Broadway musicals, plays, and theatres, officially opened to the public. The Museum of Broadway just hosted its ribbon cutting ceremony and we have photos from the big day!
Photos: On the Red Carpet at Opening Night of THE MUSEUM OF BROADWAY
by Bruce Glikas - Nov 14, 2022
The Museum of Broadway officially opened yesterday, November 13, ahead of its official public opening tomorrow. BroadwayWorld was there and you can check out photos from the red carpet event here! Among the stars in attendance were Shoshana Bean, Jason Robert Brown, Jane Krakowski, Anthony Rapp, Telly Leung, and many more!
Could Times Square Get a Casino? Broadway League and Actors Equity React
by A.A. Cristi - Oct 19, 2022
Commercial developer, SL Green Realty Corporation and gambling corporation Caesars Entertainment have joined a bidding war to obtain a casino license to bring a new gaming and gambling location to Times Square.
Photos: John Cameron Mitchell & More Acknowledge Julius' Significance to LGBT Activism & History
by Chloe Rabinowitz - Apr 22, 2022
Village Preservation; the NYC LGBT Historic Sites Project; the owner of Julius' Bar, located at 159 West 10th Street; special guest, Broadway star John Cameron Mitchell; LGBT activist and 1966 "Sip-In" participant, Randy Wicker; and others gathered for the unveiling of a plaque to acknowledge Julius' significance to LGBT activism and history. 
Couple and Producing/Directing Partners Tom D'Angora and Michael D'Angora Celebrate 20 Years Together
by Marissa Tomeo - Feb 20, 2022
Tom D'Angora and Michael D'Angora, the award winning producing team behind some of off-Broadway's longest running hits like NEWSical The Musical and Naked Boys Singing, are celebrating a major milestone on February 20th, 2022: the couple's 20th anniversary (10 years married) as a couple and as producing/directing partners.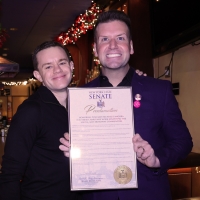 Broadway Producers Tom and Michael D'Angora Receive Senate Proclamation for Their Charitable Work Benefiting the LGBTQ+ & Broadway Communities
by Gigi Gervais - Dec 12, 2021
On Sunday, Dec 12th Broadway producers Tom D'Angora and Michael D'Angora were honored by Senator Brad Hoylman with a State Senate Proclamation naming it Tom and Michael D'Angora Appreciation Day in New York State's 27th Senate District.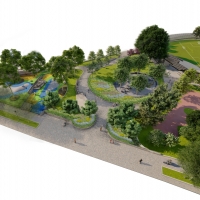 Hudson River Park Trust Breaks Ground on Phase 2 of Chelsea Waterside Park
by Chloe Rabinowitz - Dec 6, 2021
The Hudson River Park Trust announced today it had broken ground on the much-anticipated comfort station in Chelsea Waterside Park, kicking off the second phase of reimagining this heavily used section of Hudson River Park.
Photos: Go Inside Opening Night of Faith Salie's APPROVAL JUNKIE
by Chloe Rabinowitz - Nov 23, 2021
Last night (Nov 22), Faith Salie and friends celebrated the opening night of Approval Junkie, Audible Theater's New York premiere production at the Minetta Lane Theatre. Performances run through December 12 only.
NYC Musicians' Union, AFM Local 802, Announces Centennial Celebration
by Chloe Rabinowitz - Oct 11, 2021
AFM Local 802 is celebrating its 100th birthday with live music and visits from top elected officials on Tuesday, Oct. 12 from 1pm to 5pm at the Naumburg Bandshell at Central Park, including a proclamation from the City of New York honoring Local 802 on its centennial.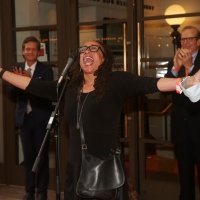 Photos: Manhattan Theatre Club Celebrates Re-Opening with First Preview of LACKAWANNA BLUES
by Bruce Glikas - Sep 16, 2021
On Tuesday night, Ruben Santiago-Hudson's Lackawanna Blues debuted on Broadway at Manhattan Theatre Club's Samuel J. Friedman Theatre (261 West 47th Street, NYC), following the theater going dark for 18 months during the COVID-19 pandemic.
Brad Hoylman Videos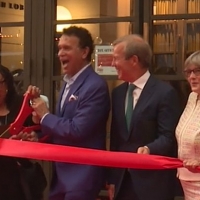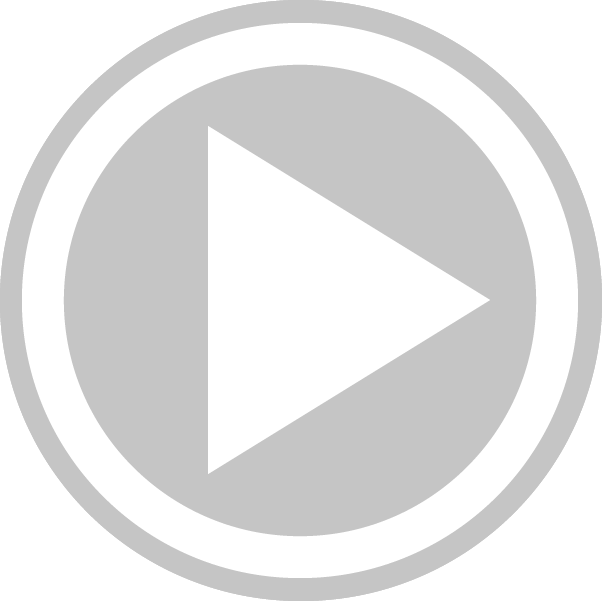 VIDEO: LACKAWANNA BLUES Celebrates Its First Broadway Preview!
by BroadwayWorld TV - Sep 15, 2021
Manhattan Theatre Club reopened its doors today with the first preview of Ruben Santiago-Hudson's Lackawanna Blues, which reopens MTC's Samuel J. Friedman Theatre!