Latest News on Attic Theatre
Stage Credits
Productions
[Regional (US), 1987]
Producer
Attic Theatre News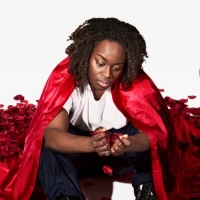 Shakespeare's Globe Announces Cast For JULIUS CAESAR
by Stephi Wild - Mar 23, 2022
Shakespeare's Globe has announced the cast and company for Julius Caesar. Directed by Diane Page, Globe on Tour will be bringing this production to The Globe Theatre and venues across the UK from 29 April - 10 September.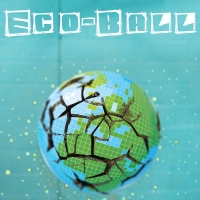 ECO-BALL R&D Comes To Arena Theatre, University Of Wolverhampton
by Stephi Wild - Jan 24, 2022
The ECO-BALL Creative Team has announced the cast for ECO-BALL R&D, a new play created, produced and performed in the West Midlands by Ruth Mestel and Charis McRoberts, kindly supported by Arts Council England, the Arena Theatre, Wolverhampton and the Attic Theatre, Stratford-Upon-Avon.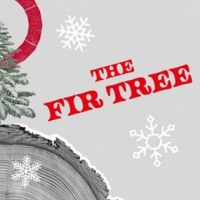 THE FIR TREE Comes to Shakespeare's Globe This Holiday Season
by Stephi Wild - Nov 26, 2021
Shakespeare's Globe has announced this year's Christmas production, a festive re-imagining of Hans Christian Andersen's The Fir Tree. The Fir Tree promises to be a magical family festive production of storytelling, puppetry, song and hope. Audiences are invited to take part in carol-singing and tree-decorating while enjoying a hot chocolate or mulled wine under the wintry star-lit sky of the Globe Theatre.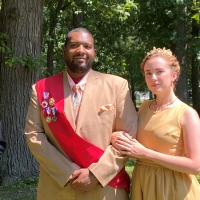 BWW Interview: Ed Nahhat & Lynch Travis Talk the Return of Theatre in the Park with A MIDSUMMER NIGHT'S DREAM at SRO!
by Katie Laban - Aug 7, 2021
Shakespeare Royal Oak is celebrating its 20th season of outdoor professional theatre with A Midsummer Night's Dream. It's playing this weekend, August 5th-8th, under the stars at Jaycee Park. BWW Detroit was delighted to speak with Executive Director of SRO, Ed Nahhat and Director of the show, Lynch Travis.
Steve Coulter and More to Star In BENT By Martin Sherman
by Chloe Rabinowitz - Jan 15, 2020
A tragic love story set in Nazi Germany, Bent follows the journey of Max, a young gay man from Berlin, who learns to accept himself and to love in the face of horrific and impossible odds. One of the most significant plays of the 20th century, Bent sheds light on the widely untold history of the persecution of homosexual men during the Holocaust.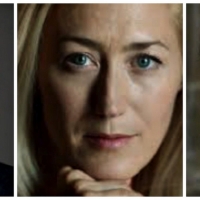 Industry Readings Set For THE PETER PLAYS Starring Steven Hauck, LeeAnne Hutchison, and Grant Neale
by Stephi Wild - Jul 30, 2019
THE PETER PLAYS, written and directed by John Robert Tillotson, announced today industry readings will be presented at 12 Noon on Thursday, August 8, 2019, and 7:30 pm on Friday, August 9, 2019, at Clinton Cameo Studios (307 West 43rd Street), starring Steven Hauck (The Marvelous Mrs. Maisel), LeeAnne Hutchison (God Shows Up) and Grant Neale (upcoming: MET Opera Porgy and Bess). Production stage management is by C.A. Clark and Travis Acreman.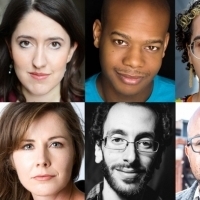 Haven Announces 2019-20 Season
by Julie Musbach - Jul 12, 2019
Haven Theatre, newly rebranded as "Haven," announces its 2019-20 Season, kicking off this fall with its fifth consecutive DIRECTORS HAVEN, three short plays showcasing the talents of early career directors, each with razor-sharp and inspiring visions for their work and our industry. Helming this year's productions are Lauren Katz, Aaron Mays and AJ Schwartz.
Tim Crouch's I, BANQUO Comes To London
by Stephi Wild - Apr 12, 2019
SE Theatre Company are de­lighted to be bringing our 2018 production of Tim Crouch's I, Banquo to The Vaults on Friday 31stMay and Saturday 1stJune 2019.
Stephen Daldry Directs Modern Reimagining of AN INSPECTOR CALLS At The Wallis
by Julie Musbach - Dec 17, 2018
Stephen Daldry ('The Crown,' Billy Elliot, The Inheritance) directs his National Theatre of Great Britain's landmark production of J.B. Priestley's classic thriller An Inspector Calls, hailed as the theatrical event of its generation and winner of an unprecedented number of awards, including three Olivier's, four Tony's and seven Drama Desk Awards, with an exclusive West Coast engagement at the Wallis Annenberg Center for the Performing Arts from Tuesday, January 22 to Sunday, February 10, 2019.
AN INSPECTOR CALLS At The Shakespeare Theatre Company
by Julie Musbach - Sep 18, 2018
Winner of 19 major accolades, including multiple Tony, Olivier and Drama Desk Awards, Stephen Daldry's (Billy Elliot, The Crown) multi award-winning production of J.B. Priestley's classic thriller An Inspector Calls will kick off a four-city U.S. tour at Shakespeare Theatre Company from November 20 through December 23, 2018.