Latest News on Anthony Lopez
Stage Credits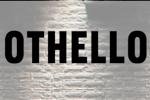 Othello
  [Off-Broadway]
NYTW Off-Broadway Revival, 2016
Soldier
Anthony Lopez Movies
Sleepless
[2017]
Busboy #2
Mapplethorpe: The Director's Cut
[2020]
Jack Fritscher
The Valet
[2022]
Le Bilboquet Valet
Anthony Lopez TV Shows
The Walking Dead
[]
Oscar, Hilltopper
Anthony Lopez News
Meet the Cast of CAMELOT, Beginning Previews on Broadway Tonight!
by Stephi Wild - Mar 9, 2023
Lerner & Loewe's Camelot begins previews on Broadway tonight, March 9. The musical will officially open on Thursday, April 13, 2023, at the Vivian Beaumont Theater. Meet the cast of Camelot here!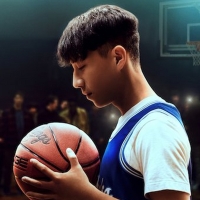 VIDEO: Disney+ Shares CHANG CAN DUNK Film Trailer
by Michael Major - Feb 21, 2023
Written and directed by Jingyi Shao, making his feature film debut, the inspiring coming-of-age sports comedy stars Bloom Li, Dexter Darden, Ben Wang, Zoe Renee, Chase Liefeld and Mardy Ma. The film's producers are Rishi Rajani, Lena Waithe and Brad Weston, with Pamela Thur serving as executive producer. Watch the new video trailer now!
Broadway's Eric Anthony Lopez Set For NBA's Brooklyn Nets 2023 Kickoff Game On ESPN
by Stephi Wild - Dec 21, 2022
NBA has tapped stage and screen favorite Eric Anthony Lopez to perform The National Anthem on Monday, January 2 at The Barclays Center when Brooklyn Nets take on the San Antonio Spurs.
Chris Harrison, Kaley Ann Voorhess, and Eric Anthony Lopez Set for AIM GALA This Month
by Blair Ingenthron - Nov 13, 2022
Kaley Ann Voorhees & Eric Anthony Lopez (both from the World Tour & Broadway companies of The Phantom of The Opera) are set to perform at AIM's 8th Annual Youth Mental Health Gala on November 18th at The Spanish Bay Grand in Pebble Beach, CA. The evening will be presented by Former Host of ABC's The Bachelor/The Bachelorette, Chris Harrison.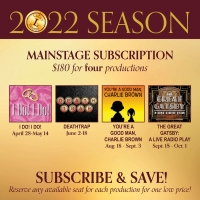 Legacy Theatre Announces Season and Offers Ticket Packages
by Marissa Tomeo - Apr 3, 2022
If you are looking to see everything Legacy Theatre has to offer in the 2022 season, make sure to grab a season subscription to see more shows for less.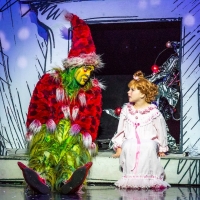 BWW Review: DR. SEUSS' HOW THE GRINCH STOLE CHRISTMAS THE MUSICAL at Fox Theater
by Jennifer Skura Boutell - Dec 17, 2021
DR. SEUSS' HOW THE GRINCH STOLE CHRISTMAS THE MUSICAL played to a delighted Atlanta audience for ten performances at the Fox Theatre earlier this month as part of the Broadway in Atlanta's 40th Anniversary Season. The New York Times describes the show as "100 times better than any bedtime story," and has been enchanting adults and children alike. "We're greatly optimistic about the return of Broadway to the city of Atlanta and thrilled to share the news that shows previously announced for the 40th Anniversary season will remain available to patrons under a revised schedule," said Vice President of Broadway in Atlanta Russ Belin. And for that, Atlanta thanks you.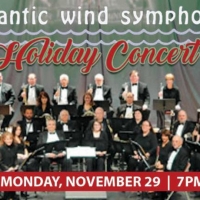 Eric Anthony Lopez to Perform With Atlantic Wind Symphony for Holiday Concert
by Chloe Rabinowitz - Nov 23, 2021
Patchogue Theatre for the Performing Arts will present the annual Atlantic Wind Holiday Concert on Monday, November 29 at 7:00pm. 
YOU'RE A GOOD MAN, CHARLIE BROWN, I DO! I DO! and More Announced for Legacy Theatre 2022 Season
by A.A. Cristi - Nov 22, 2021
After an inaugural season full of uplifting, intriguing, and inspiring productions and performances, Legacy Theatre is thrilled to finally announce their 2022 season. The company will present a 'series of series' in the new year. Four productions will take the stage as part of Legacy's 2022 Mainstage Series, a lineup that already has audiences excited!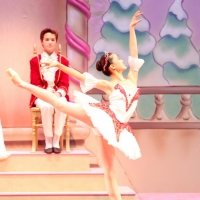 Westside Ballet Returns To Live Stage For First Time In Two Years With THE NUTCRACKER
by Stephi Wild - Nov 15, 2021
The whole family can expect to be entranced once more by the production's lavish scenes and costumes, from the Victorian Christmas party to the Kingdom of Sweets, as world-class professional dancers perform alongside pre-professional and student performers.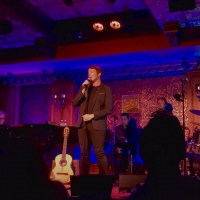 WATCH: Eric Anthony Lopez Sings PHANTOM in Spanish at 54 Below's Broadway Latin Music Night
by Chloe Rabinowitz - Sep 20, 2021
The Phantom of The Opera's Eric Anthony Lopez sings Think of Me (Christine Daaè opening number from Phantom) in Spanish at Broadway Latin Music Night at 54 Below.
Anthony Lopez Videos
VIDEO: Broadway Inspirational Voices Continues 'Broadway Our Way' Series with 'Defying Gravity' from WICKED
by BWW News Desk - Jun 1, 2017
Tony and Grammy award-nominated Michael McElroy and Broadway Inspirational Voices (BIV) released the eleventh video in their 'Broadway Our Way' series today, June 1st, featuring "Defying Gravity" from the hugely popular musical WICKED, featuring music and lyrics by Stephen Schwartz (multi-award winner, including Academy, Grammy, and Golden Globe Awards, as well as the Isabelle Stephenson Award). Check it out below!
STAGE TUBE: Daniel Quadrino and Company Sing 'Imagine' at 2016 Broadway Sings for Pride Benefit
by Stage Tube - Jun 29, 2016
Award-winning non-for-profit Broadway Sings for Pride (www.BroadwaySingsForPride.com) held their 6th annual PRIDE benefit concert on Monday, June 20, 2016. To start the night, Daniel Quadrino, from Broadway's Wicked and Newsies, sang 'Imagine' to reflect on the tragedy that happened in Orlando. He was joined onstage by members of the New York community, to echo the sentiment that New York stands behind Orlando and that art can be used to inspire and change minds. Scroll down for a video of the performance!