Latest News on Andrew Kato
Stage Credits
Productions
[Broadway, 2005]
Executive Producer
[Broadway, 2003]
Coordinating Producer
[Broadway, 2002]
Coordinating Producer
[Broadway, 2002]
Producer
[Broadway, 2001]
Associate Producer
[Broadway, 1997]
Producer
Andrew Kato News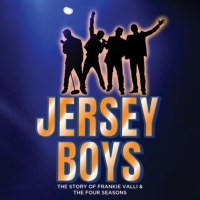 Maltz Jupiter Theatre Opens With JERSEY BOYS This Month
by Stephi Wild - Oct 7, 2022
While the Maltz Jupiter Theatre technically opened its doors for two weeks in April 2022 after a two-year renovation, the largest LORT B+ regional theatre in the southeastern United States is thrilled to produce a full season starting this October.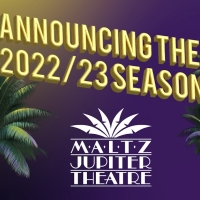 Maltz Jupiter Theatre Announces 2022/2023 Season
by Chloe Rabinowitz - Apr 12, 2022
Broadway hits are back at the Maltz Jupiter Theatre this upcoming 2022/2023 season.  With a brand new facility built to entertain and inspire, this new season of shows will be nothing short of phenomenal!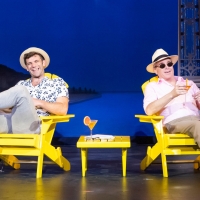 BWW Review: DIRTY ROTTEN SCOUNDRELS at Maltz Jupiter Theatre
by Richard Cameron - Apr 1, 2022
The Tony nominated musical hit DIRTY ROTTEN SCOUNDRELS offers side slitting laughs to welcome back the iconic award winning theatre. This outrageous comedy is sure to deliver the laughs and levity we all need after the past two years," said Andrew Kato, Producing Artistic Director and Chief Executive. The melodic music and clever lyrics are a gift by David Yazbek. The hysterical book is by Jeffrey Lane. Dirty Rotten Scoundrels is based on the 1988 film of the same name.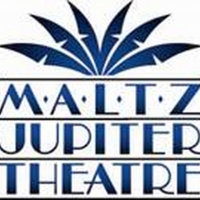 Maltz Jupiter Theatre To Host Volunteer Open House THIS SATURDAY At Jupiter Community Center
by A.A. Cristi - Aug 11, 2021
Great theater begins with you! That's right; the Maltz Jupiter Theatre is now casting volunteers to help the Theatre shine!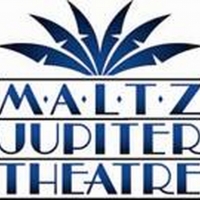 Goldner Conservatory at The Maltz Jupiter Theatre Will Begin Fall Classes in August
by Stephi Wild - Jul 31, 2021
The new Goldner Conservatory at the Maltz Jupiter Theatre has a full schedule of classes for grades 3-12 at Kids Need More Art in Juno Beach. The 1,254-square-foot collaborative arts space – which is serving as the Conservatory's temporary studio while the Theatre's $36 million expansion is completed – will offer fine arts classes during the first half of each day, then switch seamlessly to the Conservatory's performing arts classes each afternoon.
Maltz Jupiter Theatre Announces New 2022 Season; JERSEY BOYS, SWEET CHARITY, Stephanie J. Block, and More!
by Stephi Wild - Jul 26, 2021
The season includes Jersey Boys at Roger Dean Chevrolet Stadium in January (January 11 – 30), I Hate Hamlet at The Benjamin School's 800-seat theater in Palm Beach Gardens (February 8 – 20), Sweet Charity (February 19 – March 9), and Dirty Rotten Scoundrels (March 22 – April 10).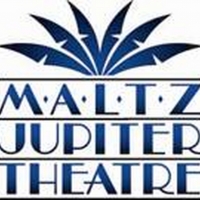 Maltz Jupiter Theatre Collaborates With Kids Need More Art To Share Space, Restart Conservatory Classes Offsite During Expansion
by A.A. Cristi - Jun 15, 2021
Through a unique collaboration between two local arts organizations, the Maltz Jupiter Theatre's Conservatory will soon be back in business – with a new leader at its helm.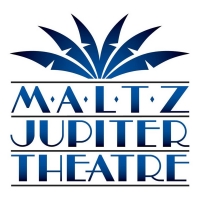 Maltz Jupiter Theatre to Complete $30 Million Expansion During Theatre Closure
by Chloe Rabinowitz - Aug 17, 2020
As performing arts venues around the country collectively reel from closures due to COVID-19, the largest regional theatre in the southern half of the U.S. is moving forward with a bold and daring $30 million expansion.
Scott Rudin, Daryl Roth, Gloria Estefan, and More Among 2020 Broadway Global Producer Of The Year Nominees
by A.A. Cristi - Jun 26, 2020
Pandemics can't stop Broadway Global Producer of the Year nominations!
Palm Beaches' Four Major Arts Organizations Are ONE VOICE
by A.A. Cristi - Apr 20, 2020
Major arts organizations of Palm Beach County, Florida are connecting with their community and audiences throughout the country who are coping with isolation with "One Voice," an unprecedented cross-cultural and interdisciplinary collaboration that brings together music, dance and theater in an inspiring online performance.