ENTERTAINMENTX Podcast Turns 5 Years Old This Month
Podcast guests have included Billy Porter Jonathan Groff, Jelani Remy, Shoshana Bean, Jerry Mitchell and many more.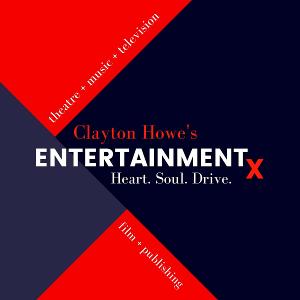 Entertainmentx, which gets to the heart, soul and drive of top performers in the entertainment industry, turns 5 years old on February 5th. The podcast, started by Clayton Howe, has been a wealth of knowledge for everyone interested in a behind-the-scenes look at the entertainment industry.
Since 2018, Entertainmentx, has published over 386 episodes with listeners in more than 30 countries. The guests have ranged from Broadway, Tv and Film to Radio, Publishing and Music with actors, directors, choreographers, designers, producers, entertainment executives, composers and writers joining the ranks.
Listen to the podcast below!
Here is a list of the Broadway guests to date.
Jessica Darrow
Jj Nieman
Mart Cummings
Karey Kirkpatrick
Michael Radar
Jonathan Hacker
Devanad Janki
Sam Columbus
Kristolyn Llod
JoAnn M. Hunter
Abbey O'Brien
Kooman and Dimond
Rory McGregor
Alexander Robertson
Patrick O'Neill
Thomas Laub
Michael J. Bobbitt
Victoria Weinberg
Anant Das
Darius Frowner
Jane Jourdan
Bobby Pinz
Russell Miller
SJ Arnegger
Andrew Goren
Jonathan Hacker
Take a listen to Entertainmentx wherever you consume to your podcasts.
https://www.entertainmentxpodcast.com