Latest News on Alexandra Bradley
Photos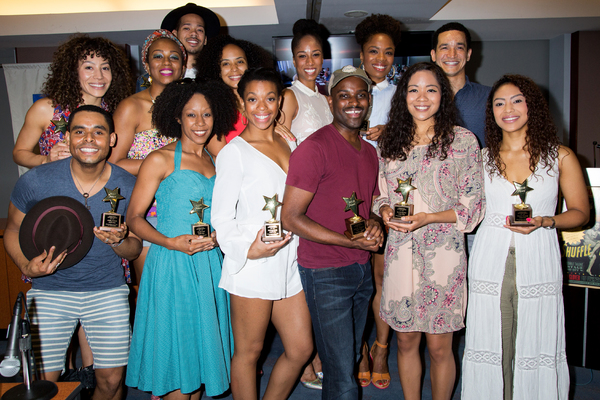 Afra Hines, Alexandra Bradley, Kendrick Jones, Lisa La Touche, Alicia Lundgren, Erin N. Moore, Richard Riaz Yoder, Phillip Attmore, Janelle Neal, Brittany Parks, Arbender Robinson, Karissa Royster, Pamela Yasutake
From: 
Date:
06/21/2016
Afra Hines, Alexandra Bradley, Kendrick Jones, Lisa La Touche, Alicia Lundgren, Erin N. Moore, Richard Riaz Yoder, Phillip Attmore, Janelle Neal, Brittany Parks, Arbender Robinson, Karissa Royster, Pamela Yasutake
From: 
Date:
06/21/2016
Alexandra Bradley News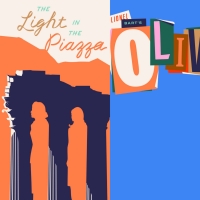 New York City Center Encores! 2023 Season Will Include THE LIGHT IN THE PIAZZA with Ruthie Ann Miles, OLIVER! and DEAR WORLD with Donna Murphy
by Team BWW - Jun 14, 2022
Full programming for New York City Center's 2022 – 2023 Season was announced, including Adam Guettel's Tony Award-winning musical The Light in the Piazza, Jerry Herman's 1969 musical Dear World and Lionel Bart's Oliver! See the full schedules and how to get tickets!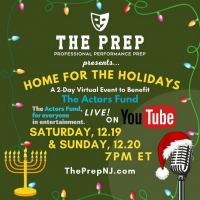 The Prep Announces Home For The Holidays Cabaret To Benefit The Actors Fund
by Stephi Wild - Dec 19, 2020
This holiday season, The Professional Performance Prep (The Prep) is making spirits a little brighter by hosting "Home for the Holidays: A Virtual Cabaret" on Saturday, December 19th and Sunday, December 20 at 7pm EST.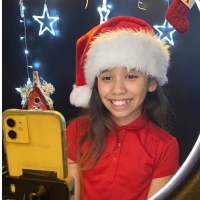 Live Virtual Cabaret Raises Funds For Malignant Hyperthermia Association
by Stephi Wild - Dec 19, 2020
While the second LYRICS FOR A CAUSE didn't happen in March as planned due to COVID-19 shutdowns, talented young performers joyfully sang in a virtual cabaret held Friday night live from their own homes. The cabaret, which was hosted by Spotlight Kidz (Pottsville, PA), was a benefit event for the Malignant Hyperthermia Association of the United States (MHAUS).
LYRICS FOR A CAUSE Cabaret To Benefit Malignant Hyperthermia Association
by Stephi Wild - Dec 17, 2020
The second LYRICS FOR A CAUSE will be held tomorrow and will have a different look as talented performers with broadway and national tour credentials, as well as other very talented youth, spread holiday joy in this virtual cabaret as they raise money for the Malignant Hyperthermia Association of the United States (MHAUS).
Professional Performance Prep Announces Casting For PSYKIDZ
by Stephi Wild - Aug 17, 2020
Professional Performance Prep (The Prep) announces its cast for PSYKIDZ, a new musical made into a film premiering in September with a Virtual Red Carpet and special guests.
HARRY POTTER AND THE CURSED CHILD's Catherine Ashmore Bradley to Host The Prep's Instagram Live Cabaret
by Chloe Rabinowitz - May 13, 2020
This Sunday, May 17th at 7pm EST Professional Performance Prep's (The Prep) pro-track private voice and acting students will perform in a 2-part Instagram Live cabaret to benefit The Actors Fund.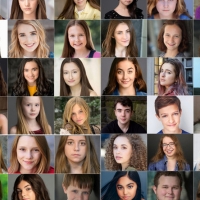 VIDEO: Young Performers From Broadway and Beyond Come Together for LYRICS FOR LIFE Virtual Concert
by A.A. Cristi - Mar 30, 2020
Lyrics for Life is a concert series that has been seen in New York City and Los Angeles since 2014, featuring young talent from Broadway, TV, film, London's West End, award-winning dancers, musicians, and more.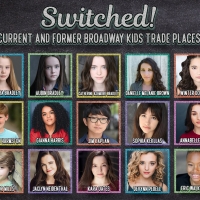 Feinstein's/54 Below Will Present SWITCHED: CURRENT & FORMER BROADWAY KIDS TRADE PLACES!
by Chloe Rabinowitz - Jan 21, 2020
FEINSTEIN'S/54 BELOW, Broadway's Supper Club, will present Growing Up Broadway in Switched: Current and Former Broadway Kids Trade Places! on Saturday, February 1st at 9:30 PM.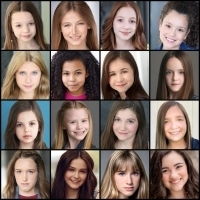 Seminary Girls Announced For U.S. Premiere Of A LITTLE PRINCESS
by A.A. Cristi - Jul 25, 2019
A Little Princess, based on the novel by Frances Hodgson Burnett, is a brand-new musical straight from London by British writing team Carl Miller (Book & Lyrics) and Marc Folan (Music & Lyrics).

(YOUNG) Broadway Series Returns To The Green Room 42
by Julie Musbach - Apr 17, 2019
Returning to The Green Room 42 for it's sixth installment on April 21st at 7pm, (YOUNG) showcases some of Broadway's biggest littles while supporting littles around the world through the (YOUNG) For Young Initiative.